David Simas
CEO, OBAMA FOUNDATION
David Simas played a key role in the Obama Administration from 2009, where he was first appointed Deputy Assistant to the President through to 2016 ending his service in the role of Assistant to the President and Director of the Office of Political Strategy and Outreach.

KEYNOTE SPEAKER
Chris Sacca
CO-FOUNDER, LOWERCARBON CAPITAL
An accomplished venture investor, company advisor, and entrepreneur, managing a portfolio of countless technology, communication, and consumer product startups through his firm. Lowercarbon Capital is pursuing the world's most ambitious solutions to the climate crisis.

FIRESIDE SPEAKER
Cecilia Qvist
HEAD OF LEGO VENTURES
Before her position with Lego Ventures, Cecilia was the Senior Advisor at Spotify, where she played a key role in the growth of one of Scandinavia's biggest Tech Giants - exciting learnings she will also bring to the TechBBQ table at our 2021 Summit.
KEYNOTE SPEAKER
Adam Cheyer
CO-FOUNDER, SIRI INC.
Adam is a man of many talents, having helped start four successful companies! He is the co-founder of Siri, co-founder of Viv Labs, co-founder of Sentient and founding member of Change.org. - the world's largest petition platform with 450M+ members!

KEYNOTE SPEAKER
Hubert Chaperon
Director, Strategy and Corporate Development, Owkin
Hubert brings his product management and strategy experience from the industrial biotechnology industry to his current position with Owkin. Owkin believes that medical research should be collaborative, inclusive, and privacy-preserving. Today, Owkin is pioneering AI in healthcare.

KEYNOTE SPEAKER
Frederik van Deurs
CEO & Author, Green Innovation Group A/S
Frederik is the author of "En Grøn Femtid* (A Green Future), and CEO of the Green Innovation Group. It is the mission of the Green Innovation Group to help large organisations to take part in the green transition by leveraging their business opportunities.

KEYNOTE SPEAKER
Jacob Sterling
Head of Decarbonisation Innovation & Business Development, A.P.Moller - Maersk A/S
Jacob is Senior Director, Head Decarbonisation Innovation & Business Development in A.P. Moller-Maersk. He is leading a team that is responsible for driving Maersk's innovation and business development efforts related to the ambition of achieving net zero CO2 emissions by 2050.

KEYNOTE SPEAKER
Sachin Prathaban
Scientific Director, CURVEx
Sachin is the Scientific Director at CURVEx, a company focused on raising awareness about mental health and stress using a brain scanner. Prior to his current role, Sachin has been a Research Assistant at the Department of Health Technology at DTU, a Research and Insight Analyst at HelloMind, and a Junior NeuroResearcher at Neurons Inc

KEYNOTE SPEAKER
Michele Colli
Industrial IoT Specialist, FORCE Technology
Michele works as an Industrial IoT Specialist at FORCE Technology -IoT, Data & Services Innovation business unit-supporting manufacturing companies in their digital innovation process,making sure that this translates into performance improvement, whether linked to production cost reduction,output increase,faster deliveries or quality improvement.

KEYNOTE SPEAKER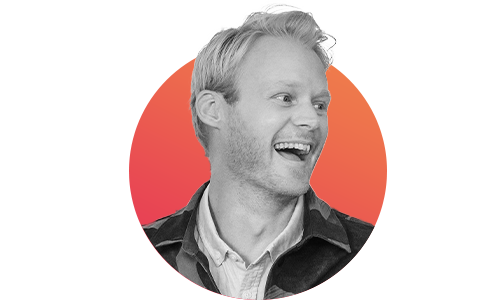 Investment Director, PreSeed Ventures
At PreSeed Ventures, Alexander leads his team in investing in early stage startups based in Denmark and Southern Sweden. With well over a decade of experience, PreSeed Ventures is among the most notable early stage investors in the tech community.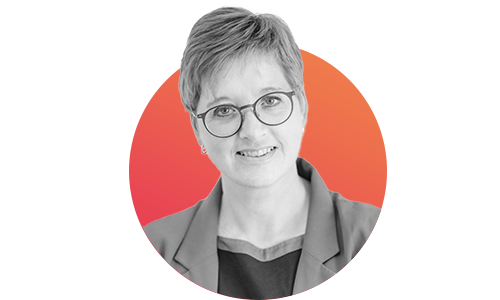 Organizational consultant, Godt Arbejdsliv
Bettina is passionate about the creation of sustainable organizations. Her focus is on developing leaders, organizations and employees by providing analysis of the psychological working environment and counselling on possibilities for improvement.

Partner, Alpha Bridge Ventures
Jake is a co-founder and general partner at Alpha Bridge Ventures where he focuses on Deeptech companies at the post-seed stage of development. At Alpha Bridge Ventures, they believe that the success of their companies is dependent on the health, happiness and resiliency of our founders.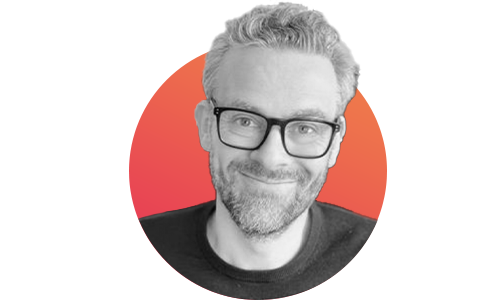 Jonas is a founding member of Abzu, the Deeptech startup whose proprietary artificial intelligence, the QLattice, accelerates analysis and insights through transparent and explainable models. Today, Jonas manages Abzu's finances, investor relations, and solutions strategies.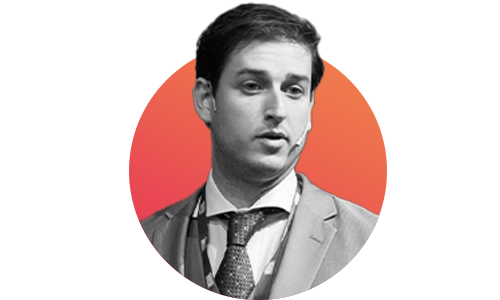 Executive Editor, Grit Daily
Jordan is an award-winning journalist, now Founder and Executive Editor of Grit Daily - the champion of live journalism. He is also on the editorial staff at TheStreet.com and a Fast 50, including 500-ranked entrepreneur with one sale.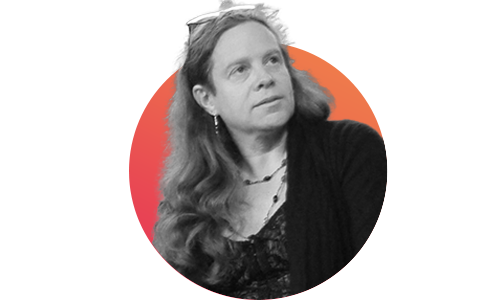 DEI Facilitator, KJW Solutions, Pick My Brain
Katy is a public speaker and educator on gender, identity, sexuality, mental health, human rights, bias, diversity and inclusion. They've been the subject of TV documentaries, radio interviews, podcasts and have spoken at Festivals, Prides, Universities and TEDx.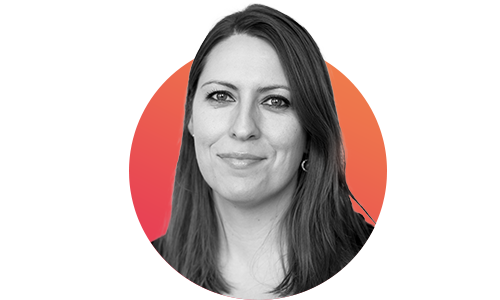 Senior researcher (Aarhus University), Head of analysis (DEA)
Maria Theresa has been working with science, innovation and education policy for 20 years, trying to build more and stronger bridges between academic and policy spheres working within these policy fields. She is currently the Head of Analysis at the nonprofit Danish think tank DEA and a Senioer Researcher at Aarhus University.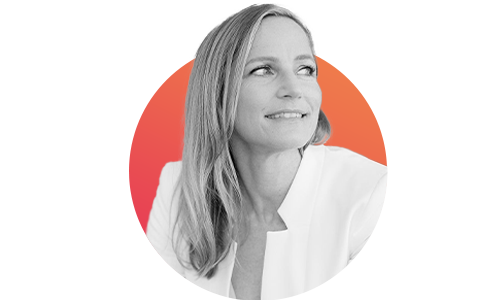 Managing Partner, Navispace GmbH
With vast experience in business innovation strategy and tech, Sonja and her teams have connected hundreds of techpreneurs with key industry players and investors successfully.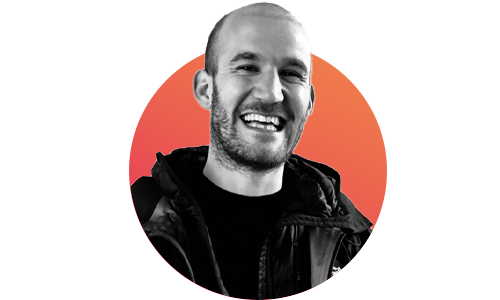 With extensive experience in driving organizations, Malte is leading the way for physical entrepreneurs in Denmark. In the past years he has been advising companies on action-oriented strategies and is bringing physical entrepreneurship to the front of the stage in Denmark.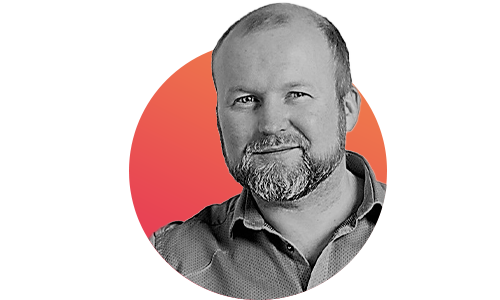 Founder & Principal, GrowTrail Services
Marco is an independent fitness and wellness industry expert, strategist and advisor. As CSO with Polar, he has over 19 years of experience pioneering many category firsts in FitnessTech.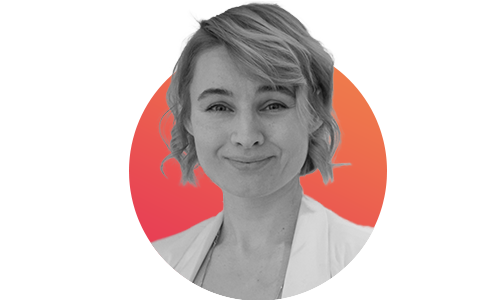 Head of Open Science, Aarhus University
Marie leads the university's largest open platform, the ODIN initiative. Since 2016, she has developed Aarhus University's practice of using open science as a new model for IP-free industry collaboration -within several research areas.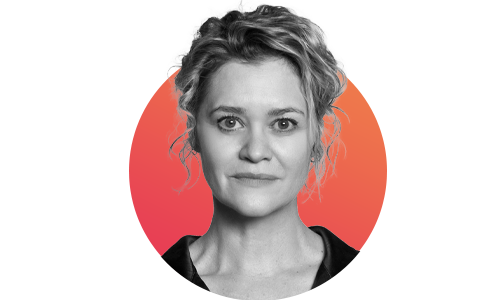 Co-Founder/Partner, The Footprint Firm
Anna is the co-founder & CEO of The Footprint Firm, an advisory and investment company focusing on sustainability where all proceeds from the advisory business are invested in early stage impact start-ups.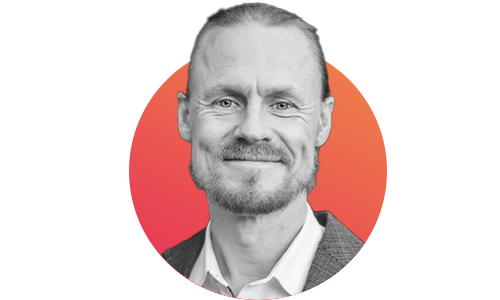 Head of Open Innovation, Leo Pharma
With a dedication to Open Innovation, Niclas works within the pharmaceutical industry to change towards a more collaborative and connected ecosystem thinking.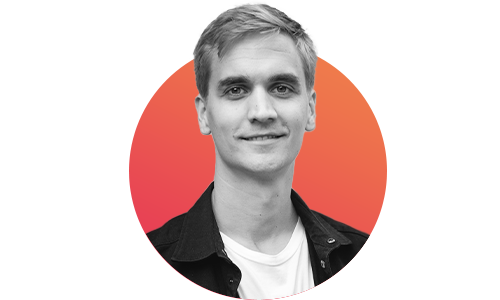 Peter is the CEO & Founder of NordicGrow, a startup that enables everybody to take part in the journey towards a local, sustainable food production with the future of urban farming technologies.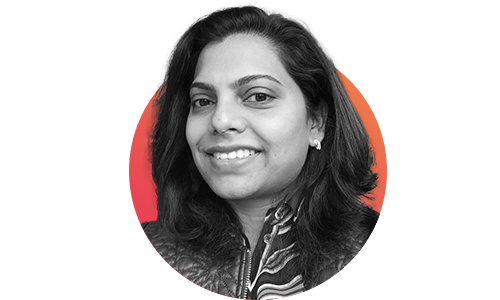 Founder & CEO, Innovosens AB
Sirisha has a keen interest in the connection between the health care and technology fields. She has over 14 years of industry experience handling project implementations.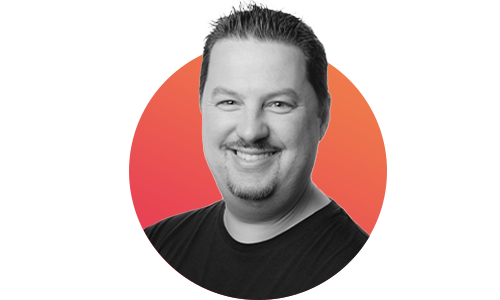 A seasoned technology journalist, analyst, keynote speaker and event curator, Robin Wauters is the founding editor of Tech.eu, the premier source of European tech news, data analysis and market intelligence.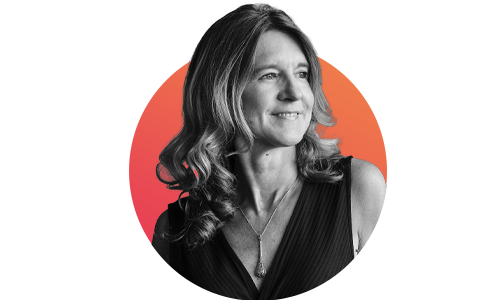 Director, DeepTech Fund, PSV
As Fund Director at PSV, Marianne is working on a future Deeptech VC fund rooted in groundbreaking research from thought-leading universities, such as DTU and in close collaborations with the corporate world.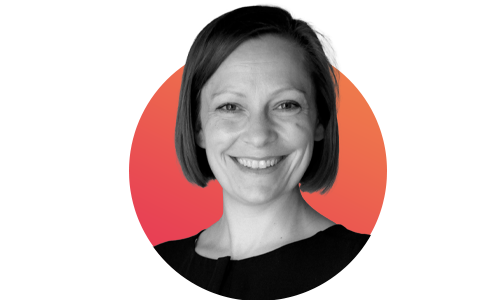 Liva is the founder of Found Diverse (Formally known as Female Founders of the Future), that launched the Diversity-Commitment.com where investors and matchmakers have formulated and signed common goals for diversity and investments in Denmark.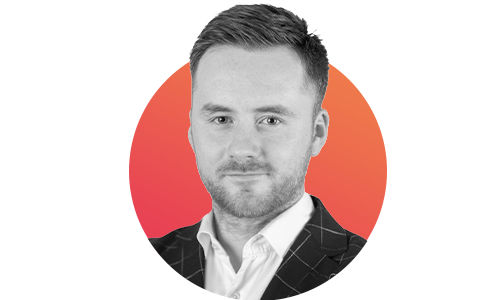 Chairperson at CyberMadeInPoland (Polish Cybersecurity Cluster)
Robert serves as a Chair of the Board at the Polish Cybersecurity Cluster #CyberMadeInPoland which represents the Polish IT-sec industry. He also supports Expertise on Demand (EonD) global expert network as a Strategy and Innovation Manager.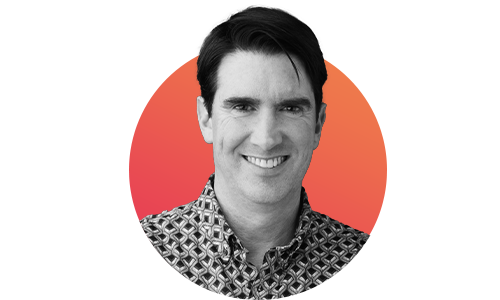 Founding member of SIRI inc.
Adam Cheyer is an inventor, entrepreneur, engineering executive, and a pioneer in AI and computer human interfaces. Adam has been a co-founder or founding member of four successful startups, including Viv Labs, Sentient & Change.org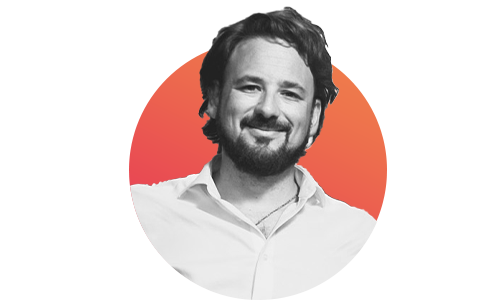 Head of Accelerator, DEEP Ecosystems
With over 10 years of experience, Sebastian currently works for the LATAM startup ecosystem. He is the former CEO for Start-Up Chile, the largest and most diverse startup accelerator in the globe, where he worked with more than 1,000 tech-based startups and founders from many industries and countries.He also promotes entrepreneurship and innovation as a Professor at the Finis Terrae University.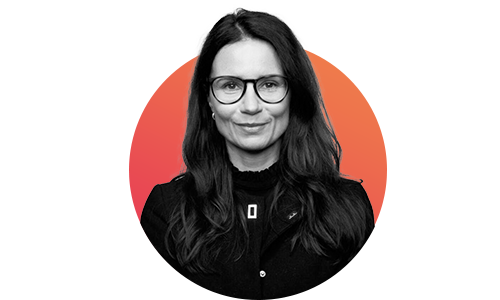 As Head of Lego Ventures and previous Global Head of Markets at Spotify, Cecilia has extensive leadership experience in technology-driven environments that are undergoing transformational growth.

Managing partner, Lowercarbon Capital
Chris Sacca is an accomplished venture investor, company advisor, and entrepreneur, managing a portfolio of technology, communication, and consumer product startups.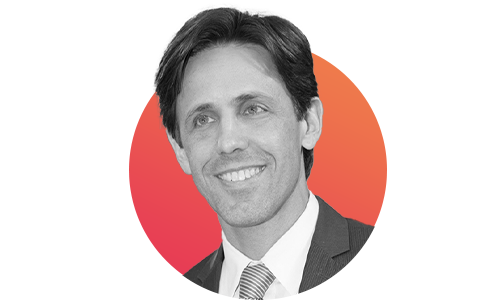 CEO, The Obama Foundation
David Simas is the Chief Executive Officer of the Obama Foundation, whose mission it is to inspire everyday people to take action, empower them to change their world for the better, and connect them so they can achieve more together than they can alone.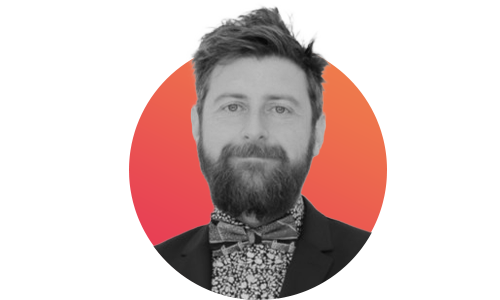 CEO & Author, Green Innovation Group A/S
Frederik is the author of "En Grøn Femtid* (A Green Future), and CEO of the Green Innovation Group. It is the mission of the Green Innovation Group to help large organisations to take part in the green transition by leveraging their business opportunities.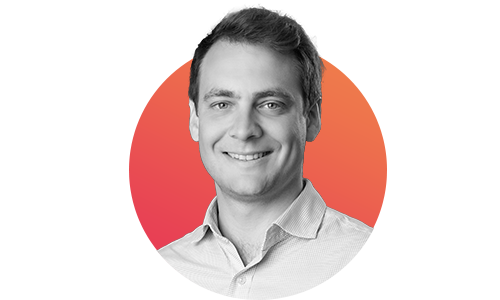 Director, Strategy & Corporate Dev, Owkin
Hubert brings his product management and strategy experience from the industrial biotechnology industry to his current position with Owkin. Owkin believes that medical research should be collaborative, inclusive, and privacy-preserving. Today, Owkin is pioneering AI in healthcare.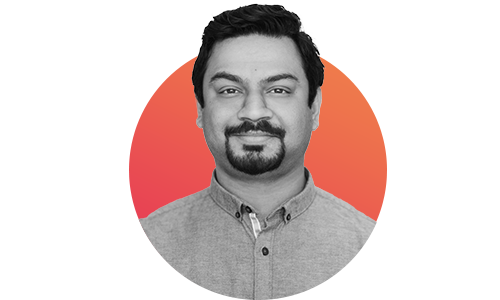 Keenan is the cofounder and CEO of Nordetect, a startup that produces diagnostic solutions for the AgriFood industry. He has an academic background in bioengineering and plant molecular biology, and started his career in B2B sales of lab equipment before moving on to technical development at several startups in Denmark.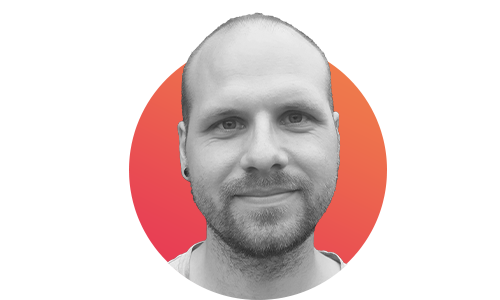 Founder and CEO, Regen Farmer ApS
Kristoffer is the Founder and CEO of Regen Farmer. He is on a mission to transition the agricultural sector to regenerative practices through digital technology.The companies first product is a digital agroforestry platform for farmers and agricultural advisors.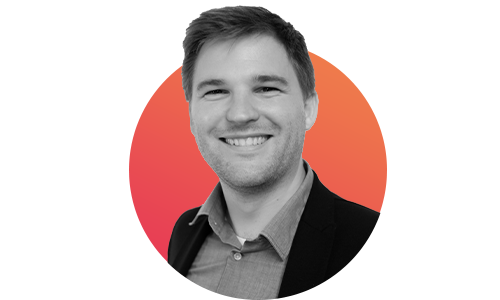 Managing Director, DEEP Ecosystems
Thomas has over 10 years of experience building startup ecosystems across Europe. He has invested over 1.4 million euros in startups. Previously, he ran a Microsoft Ventures startup program in Germany. Currently, he is the Managing Director at DEEP Ecoysystems whose mission is to put entrepreneurs in the driver seat to create a world-class startup ecosystem in their home regions and democratize innovation worldwide.

CEO, Seaborg Technologies
Troels co-founded Seaborg Technologies in 2014 while working on his PhD. He graduated from the Niels Bohr Institute of the University of Copenhagenin 2011 with a master's degree in particle physics, in collaboration with CERN in Geneva, Switzerland and earned his PhD in neutron physics in 2015.Together with his co-founders they developed their own technology and in 2015, the young company had their first reactor design ready: The Compact Molten Salt Reactor.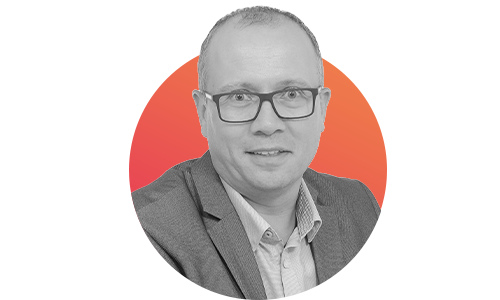 Director segment Smart Sensing & Connectivity, EBV Elektronik
With more than 10 years in the semiconductor distribution business, Uros has gained a lot of experience and knowledge about various technologies including microcontrollers, sensors, wired and wireless connectivity standards as well as hardware security –all the building blocks of IoT.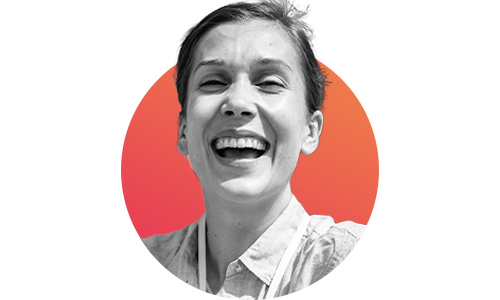 Social Innovation Adviser, Founders of Tomorrow/DareDisrupt
Reeta is a curious mind passionate about (re)imagining futures and how this can help us to work towards better futures for people and the planet. She is a Social Innovation Adviser at DareDisrupt, as well as a Co-founder and Project Lead at Founders of Tomorrow, the non-profit educational program bridging impact-driven innovation, emerging technologies and entrepreneurship.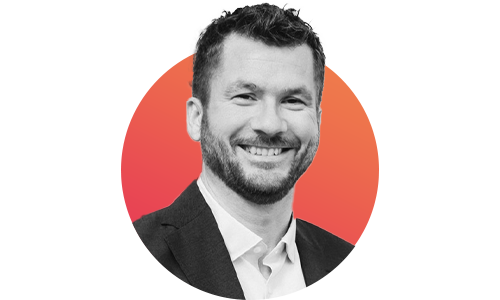 Head of Decarbonisation Innovation & Business Dev., A. P. Moller - Maersk A/S
Jacob is Senior Director, Head Decarbonisation Innovation & Business Development in A.P. Moller-Maersk. He is leading a team that is responsible for driving Maersk's innovation and business development efforts related to the ambition of achieving net zero CO2 emissions by 2050.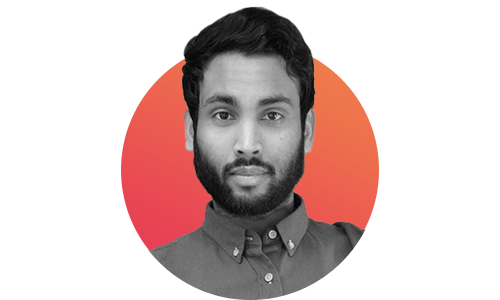 Scientific Director, CURVEx
Sachin is the Scientific Director at CURVEx, a company focused on raising awareness about mental health and stress using a brain scanner. Prior to his current role, Sachin has been a Research Assistant at the Department of Health Technology at DTU, a Research and Insight Analyst at HelloMind, and a Junior NeuroResearcher at Neurons Inc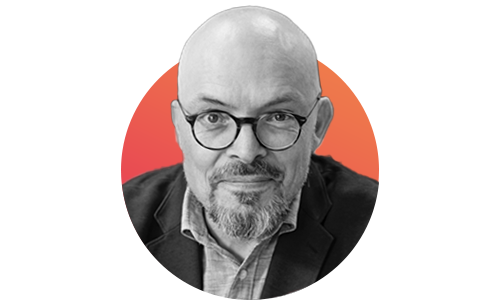 Head of department, FORCE Technology
Morten is a critical technology optimist, with a background in Computer Science and Cognitive Psychology and cares deeply about creating new and meaningful innovations. Morten has been a product designer, developer, architect, project- and product manager and managed several national and international R&D initiatives and business collaborations.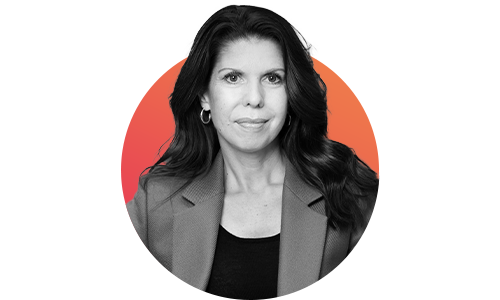 Sara is a CEO at Chalmers Ventures, one of the Sweden's most active tech investors and one of the world's highest ranked university busines incubators.She also has several board assignments such as The Swedish Agency for Economic and regional growth, Westswedish Chamber of Commerce and Gothenburg University.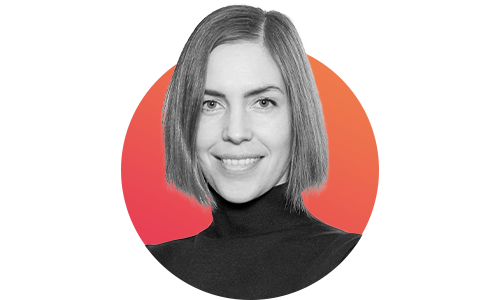 Helene co-founded Tiimo in 2015, and they have since grown the company to 10 employees and raised over €1M in equity financing. Helene has a background in design with a strong focus on creating impactful design by involving end users.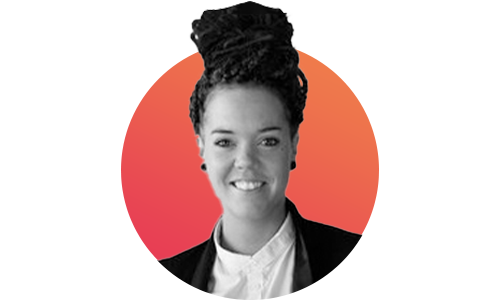 Malene is the CEO at Woba. Woba helps to solve the biggest health issue of modern business - long-term sick leaves. Woba`s more frequent surveys gives you predictive insights that helps HR, AMR, leaders, and teams to take meaningful action before the problems become cause of long-term sick leaves.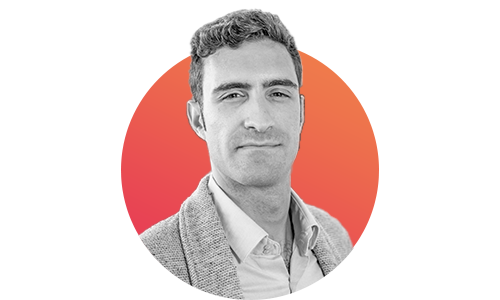 Industrial IoT Specialist, FORCE Technology
Michele works as an Industrial IoT Specialist at FORCE Technology -IoT, Data & Services Innovation business unit-supporting manufacturing companies in their digital innovation process,making sure that this translates into performance improvement, whether linked to production cost reduction,output increase,faster deliveries or quality improvement.

General Partner, Pale Blue Dot
Heidi Lindvall is a fo under and General Partner of Pale Blue Dot, an 87M EUR fund investing in early stage ClimateTech companies in Europe and US. Prior to Pale Blue Dot, Heidi has been a documentary filmmaker, startup founder as well as built accelerators and micro-funds to help entrepreneurs.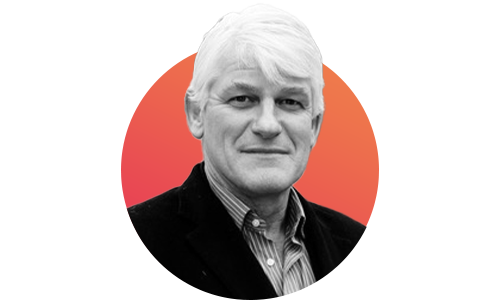 Managing Partner, Chrysalix Venture Capital
Fred is an observer on the Board of Chrysailx portfolio company NanoSteel. Fred has worked as Chief Executive Officer and Executive Board member for international industrial companies and as innovation lead. His international industry experience spans Europe and Asian sectors ranging from oil & gas, chemicals and industrial gas to packagingand logistics.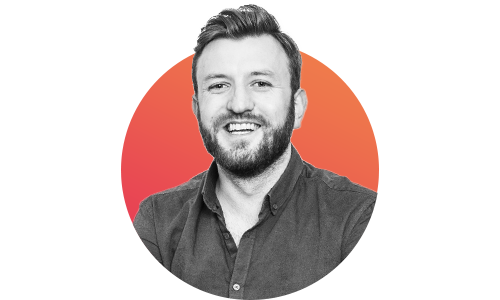 Founder & CPO, Contractbook
Jarek is founder at Contractboook and is an expert on distributed work culture, cross-functional product teams and the future of work. In the past, he has worked with big brands like Danske Bank, Telenor or Maersk and leads superior teams to help them set the standard for high performance and quality design.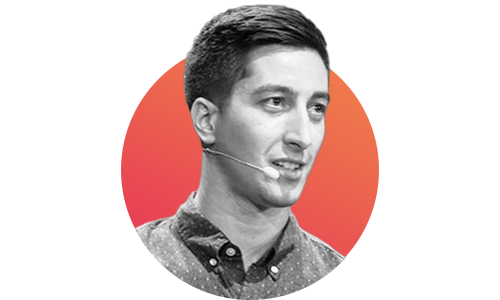 Tony is the co-founder and CEO of Uizard, a startup developing AI-powered tools to transform the way people design software. Tony's past work on applications of AI has been recognized globally and featured in international media such as WIRED, Forbes, The Huffington Post and The Next Web. He was shortlisted in Forbes' 30 under 30 2019 list.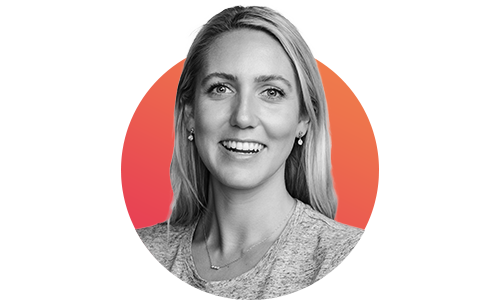 Sara is an investor at byFounders where she oversees their investments in Scandinavia. She has also worked as a management consultant at McKinsey & Company and led the global strategy implementation at Danske Bank.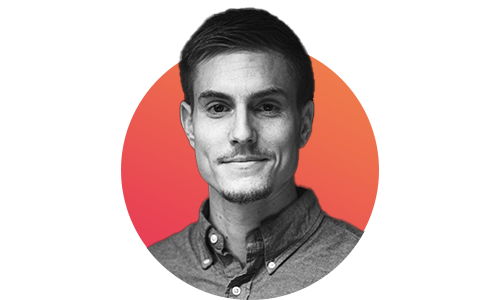 Co-Founder & Chairman, Airtame
Jonas is co-founder & chairman at Airtame which he started with his two co-founders back in 2013 with the mission to empower people to accomplish more when using screens together. Jonas served as CEO for 8 years before he decided to take an active chairman role and pass on the CEO baton.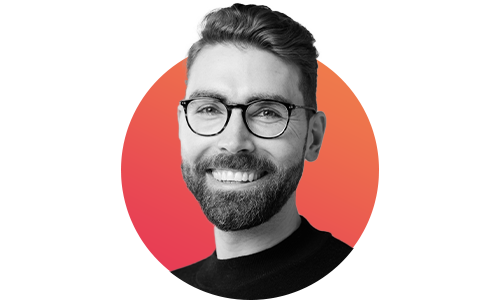 Investment Director, NordicNinja VC
Claes Mikko is the investment director at the Nordic & Baltic fund NordicNinja VC. He is an angel network expert and previously co-founded and worked as the first director of Finnish Business Angels Network (FiBAN). He is also managed the "Nordic angel Dating service" as the Managing Director of Nordic Business Angel Network (NordicBAN) and has been part of developing Slush's Investor Day concept.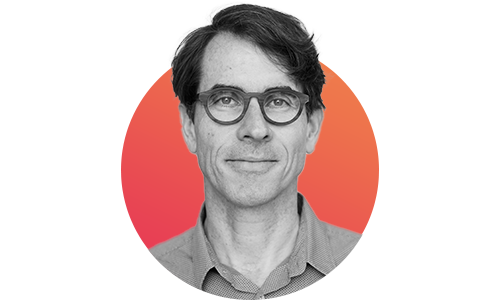 Founder & CEO, Health Tech Hub Copenhagen
Jesper Grønbæk has helped software companies grow, scale, and internationalise the last 20 years. Jesper started his worklife as a management consultant, and later spent 10 years with Microsoft. Most recently, he has spent the last 3 years analysing, gathering & developing the Danish Health Tech ecosystem.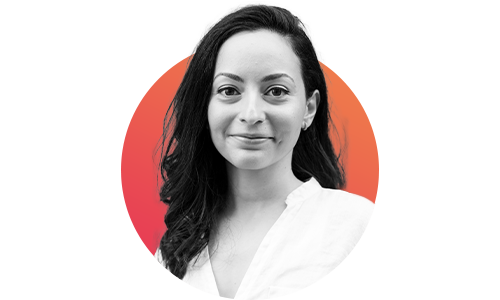 Investment Associate, SNÖ Ventures
Kremena is an early-stage tech investorat SNÖ Ventures. Prior to joining SNÖ Kremena spent two years on the investment team at Agera Venture and has served on the board of several startups as well as Alliance Venture Spring.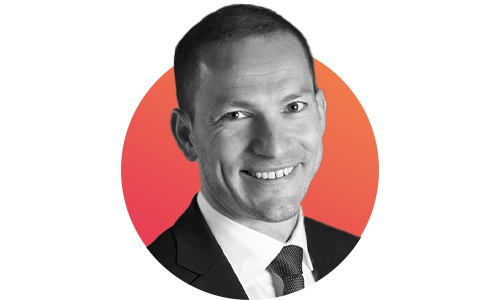 Senior Partner, McKinsey & Company
Kim is a Senior Partner with McKinsey & Company, the leader of McKinsey's TMT (Technology, Media, and Telecom) Practice. He is also standing behind launching 'FUEL by McKinsey'proposition in Europe which today helps startups and investors accelerate growth through consulting services, capability building, and connections, tailored to startups' timelines and the need to scale fast.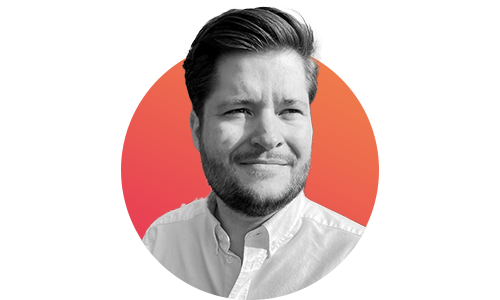 Rasmus is the CEO and founder of Reflow. Reflow is a tech-startup offering digital tools and consultancy for industrial stakeholders to harvest the benefits of sustainability / circular economy. Rasmus has a strong interest in environmental quantification with blockchain and AI.

Jeppe is the CEO and Co-founder of Pleo, a company spending platform. Headquartered in Copenhagen, Pleo has also opened up offices in London, Berlin, Stockholm, and Barcelona. Over the six years, Pleo has raised more $220M in venture capital.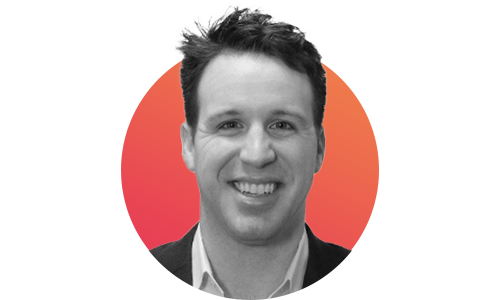 Over the last 5 years, Taylor has built and scaled the marketing departments of some of the most successful start-ups to come out of Denmark resulting in 4 exits [2 acquisitions, 1 merger, and 1 IPO]. Currently he runs Klint, an award winning Digital Marketing and Growth-Hacking Agency.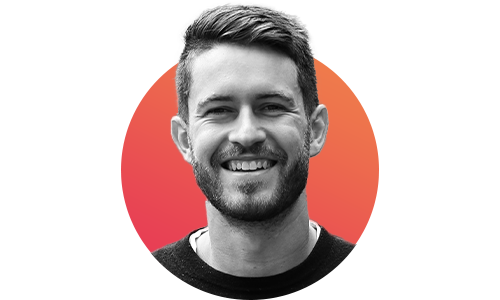 Co-founder and CEO, Sensohive ApS
Casper is the CEO and co-founder of SensoHive Aps Casper is an entrepreneur by heart and has spent the past 5 years engaged in his last venture with two other strong co-founders. He is passionate about building up the commercial side of a very technically founded business.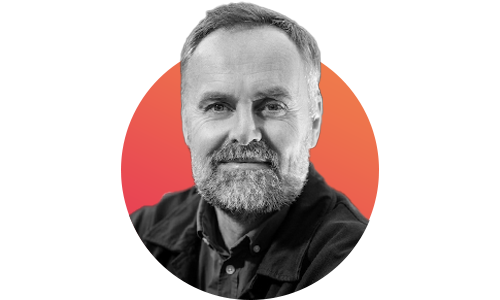 SVP, Growth & Impact, Danske Bank
Klavs is responsible for Danske Banks activities in Nordics towards startups and scaleups. His team create solutions for startups across Nordics that want to scale their business and make a better world. They believe that these companies will be important for the Nordic economy going forward and that they will be able to create solutions to global challenges that is essential for all of us.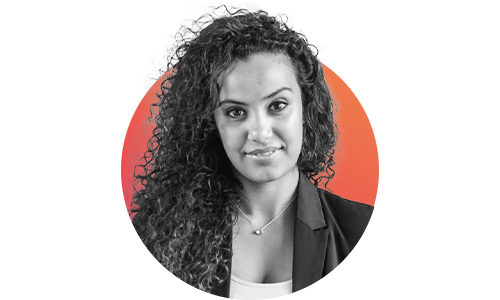 General Partner, Unconventional Ventures
A DEI thought leader and an award-winning serial entrepreneur, Nora has international experience working with corporates and startups and is a Co-founder of Nordics' first-ever digital accelerator for diverse founders.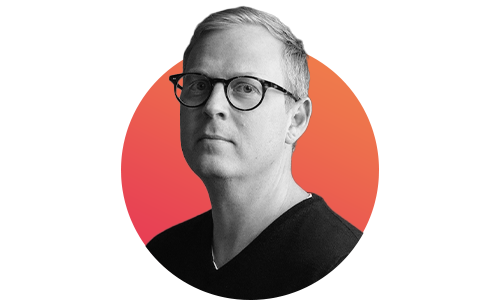 Mads is the COO at PreSeed Ventures. Mads' previous roles include VP People and Culture at e-conomic, where he developed and built a scalable organization. He sold to HG Capital in 2013 and Visma in 2015.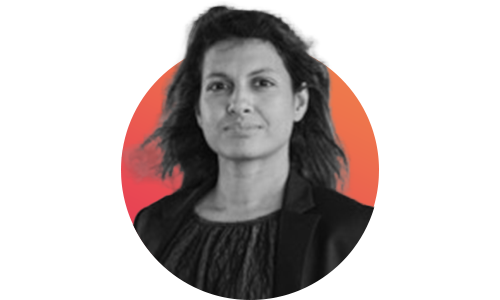 CEO and Founder, Octarine
Nethaji is the founder and CEO of Octarine.She is a world renowned plant biochemist and synthetic biologist. She also gained significant business experience through her role in business development at River Stone Biotech, a synthetic biology company she was involved in starting.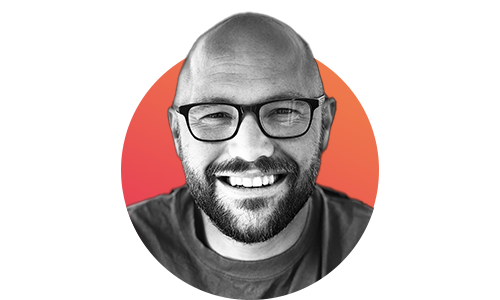 Nico Blier-Silvestri is the CEO & Co-Founder of Platypus, a computer software company whose mission is to bring data into the cultural aspect of organizations, giving the tools to act and impact ta company's culture. Additionally, Nico is a strategic advisor at Practica Capital, the most active seed funding VC in the Baltic region.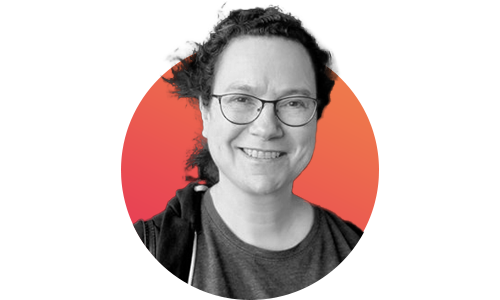 Sofie is the author of the groundbreaking book Fintech Revolution and CEO and founder of hiveonline. Sofie also advises international organisations including the UN, NGOs, Central Banks and commercial banks and chairs the FI and Fintech Industry Advisory Committee for the Edinburgh Futures Institute.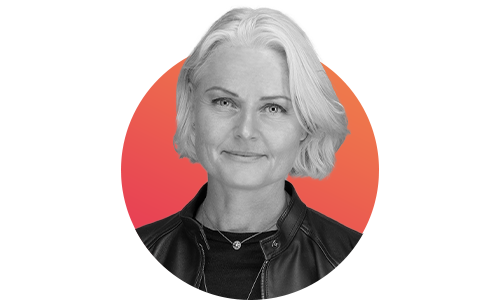 Suzanne Lauritzen is professionally brought up in the Tech Consulting and Dotcoms of the 1990s. She is the founder of LogBuy (Nordics & UK) in the early 2000s - an Employee Engagement Platform. Today she is the CEO and Co-founder of venture-backed raffle.ai, inventing the future of Enterprise Search based on AI first.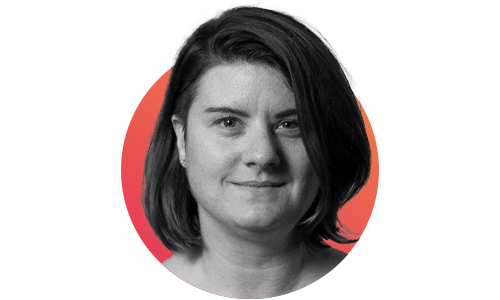 Director of Marketing, Dixa
Jennifer is a published author, marketing thought leader and prominent public speaker who has spent her career growing brands through strategic digital campaigns.She is currently the Director of Marketing at Dixa, one of Europe's fastest growing tech startups headquartered in Copenhagen, Denmark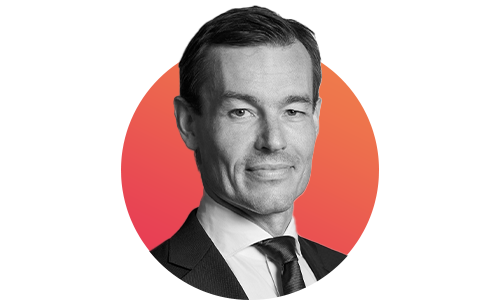 Rolf is the Chief Executive Officer of Vaekstfonden. Previously, he was Chief Investment Officer of the fund from 2015-2019. Before he joined Vaekstfonden in 2002, Rolf held positions as National Expert in the European Commission and special consultant in the Ministry of Business and Growth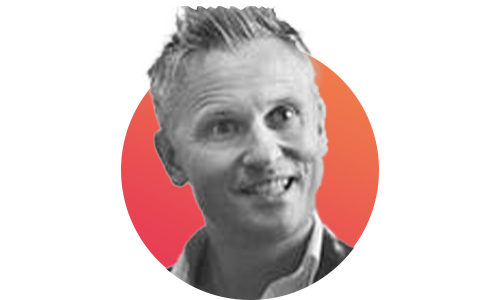 Managing Partner, Direct Investments, Vækstfonden
Erik is the Managing Partner, Direct Investments at Vækstfonden. With over 15 years of experience as CEO or VP, Erik currently sits on 6 different baords. A seasoned dealmaker with international experience, he is also a business advisor and angel for start-ups.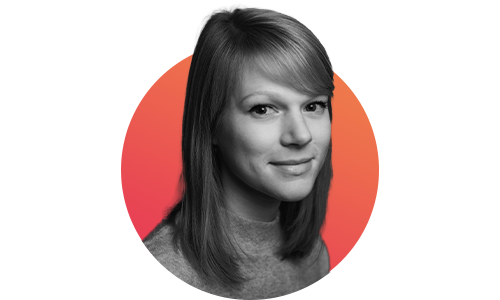 With over 6 years of experience in media, Amy is a London-based journalist reporting on startups and tech in Europe and the Deputy Editor of Sifted. Sifted is an FT-backed publication covering European startups and tech.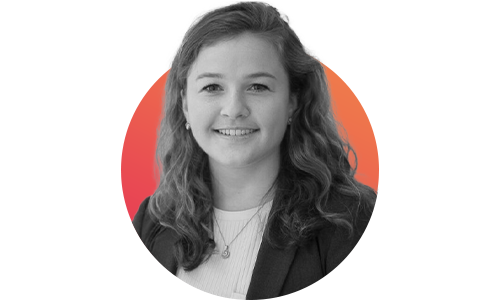 Research Associate, Cleantech Group
Cassidy leads transportation & logistics research at Cleantech Group. Her experience also includes providing corporate clients with market intelligence to inform strategic decisions, including market landscaping, competitive analysis and due diligence.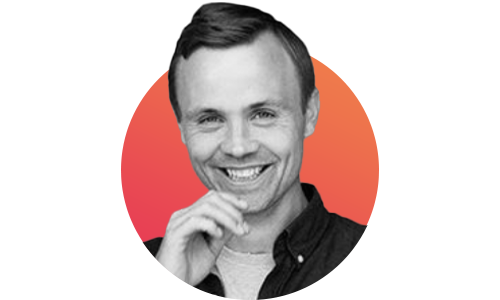 General Partner, People Ventures
Christian has a background as an operator with a successful exit under his belt. At People Ventures, his profound experience in building and managing companies combined with his strategic mindset benefits the growth and scale of our companies daily.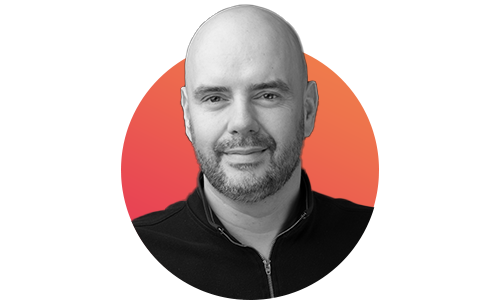 Heini is Vivino's Founder . Before starting Vivino, Heini co-founded several startups, including global internet and mobile security company BullGuard. Heini, who was been named Entrepreneur of the Year by GP Bullhound in 2020, leads the team from Vivino's European headquarters in Copenhagen, Denmark.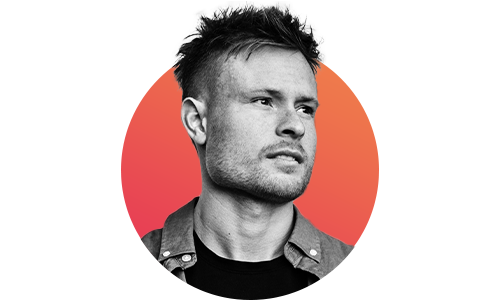 CEO & Founder, Lenus eHealth
Bertram Thorslund, 29, is the founder and CEO of Lenus eHealth - a health tech company dedicated to reversing a global decline in health and wellness. The unique Lenus technology platform and team enables health and fitness professionals to scale their business significantly without sacrificing quality.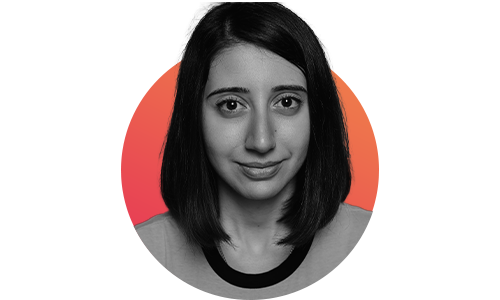 Software Engineer, Maersk
Anna is a software engineer at Maersk. Prior to her role at Maersk, Anna has worked as a software engineer at the Novo Nordisk Foundation Center for Biosustainability in Kongens Lyngby, as well as an analyst at MetLife in Kyiv. She holds a master's degree in Computer Science from Donbas State Engineering Academy.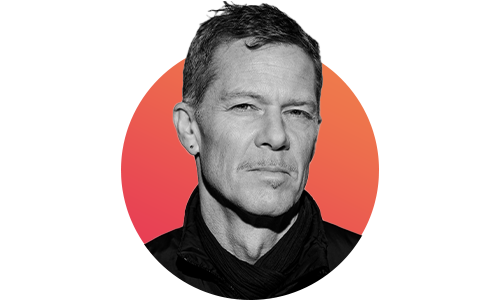 Co-founder & CEO, Impact Matcher
Richard is a leading matchmaker for Nordic impact startups and global investors and is the co-founder and CEO of Impact Matcher. Richard is also working as an advisor, entrepreneur and investor in solutions with the purpose to improve or systemically change the world to be more balanced, equal and prosperous for each and everyone.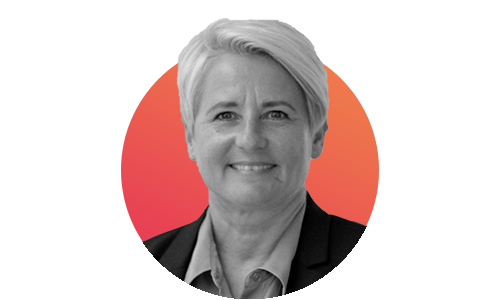 Vice President, Corporate Environmental Strategy, Novo Nordisk
Dorethe is the Vice President of Corporate Environmental Strategy. A firm believer in circular economy principles, she leads Novo Nordisk' new ambition of zero environmental impact "Circular for Zero". Dorethe joined the Novo Group in 2000 and has held several managerial positions within the company.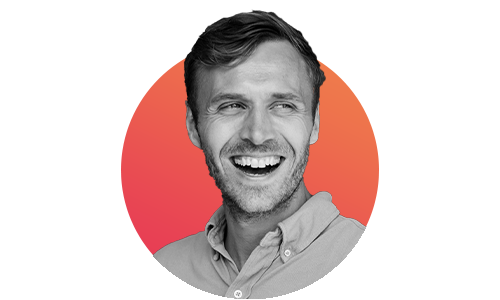 CEO and Co-founder, LuggageHero
Jannik Lawaetz is the founder and CEO of LuggageHero, a growing network of affordable luggage-storage sites that operates in more than 40 cities in North America and Europe. He has previously helped launch several Danish tech startups, including an event platform for triathletes and a fitness and nutrition portal.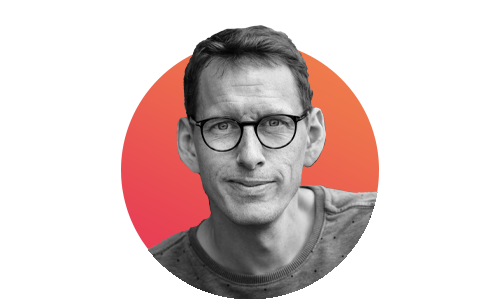 General Partner, Pale Blue Dot
Hampus is a General Partner at Pale Blue Dot. Prior to co-founding the fund, Hampus was a prolific angel investor with over 100 investments worldwide, and before that he built and scaled two startups. He did a 2 years stint running M&A at Blackberry as a result of his first company being acquired.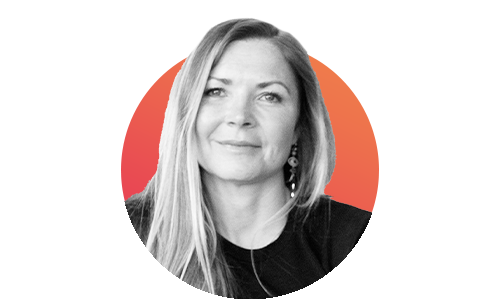 Julie is the co-founder, sustainability officer and Head of PR. International Speaker. She is a former Associated partner and futurist with Copenhagen Institute of Future Studies where she focused on mega trends, future urban societies, sustainability and innovation.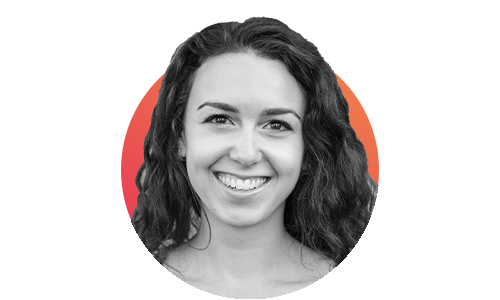 AI Investment Manager, Copenhagen Capacity
Lisa has spent close to a decade in the innovation ecosystem between the Nordics, Middle East, and Asia. In addition to AI Investment Manager at Copenhagen Capacity, Lisa works at Innovation Lab Asia helping connecting startups to opportunities across Asia, and is an organizer of Nordic AI.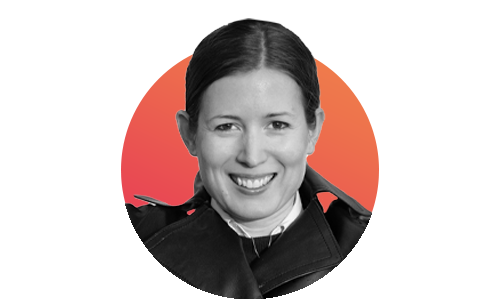 CEO & Co-founder, Fresh.Land
Mathilde is a food activist and the CEO & co-founder of the award winning Danish scale-up, Fresh.Land, which disrupts the food industry. Mathilde is also appointed member of the taskforce "CEO Commitment" advising the Danish government on digitization, together with CEO's of the Danish business elite such as Ørsted, Coloplast and COWI.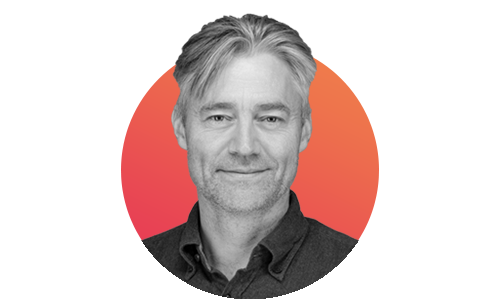 CTO / Professor, Raffle.ai
Ole is the CTO and Co-founder of raffle.ai, where he is heading the AI Development department. He is also a Professor in Data science and complexity at the Technical University of Denmark and Professor in Genomic Bioinformatics at University of Copenhagen.

Investment Partner, Nordic Alpha Partners
Rasmus is an investment partner with Nordic Alpha Partners looking for ambitious technology companies leveraging the green transformation. Nordic Alpha Partners invest capital and provide hands-on advice with the aim of helping SME companies become global winners.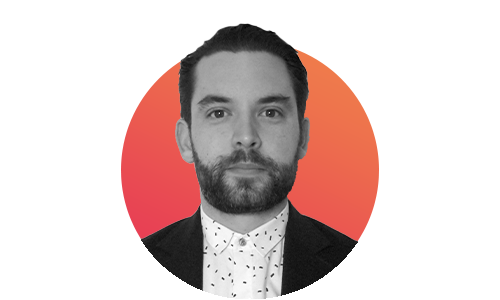 Founder & Managing Director, Whyre
Eddie is the founder and managing director at Whyre. In addition to his work at Whyre, he is also an executive advisor at KOKO, launching in Spring 2022. Eddie has 15+ years of commercial strategy experience, working at the intersection of culture, entertainment, technology and design.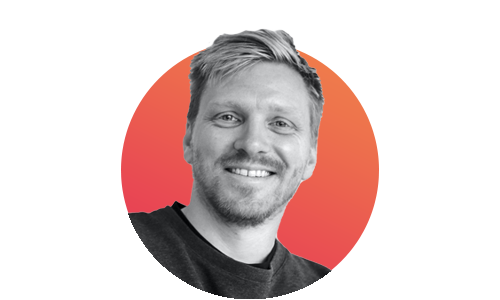 Henrik is the CEO and co-founder of Ento Labs. Previously, Henrik co-founded Wise.io with a group of fellow physicists, computer scientists and statisticians from UC Berkeley. He is organising communities and events through DataCPH, Nordic.AI and recently Aarhus AI.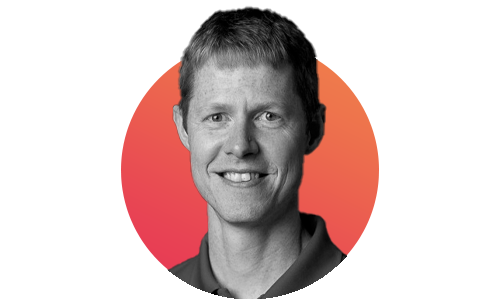 Kasper is the CEO of Toit. He is a virtual machine aficionado and an expert on the design and implementation of programming languages. In 2018, he started Toit with a handful of colleagues and began tackling the software challenges for the internet of things.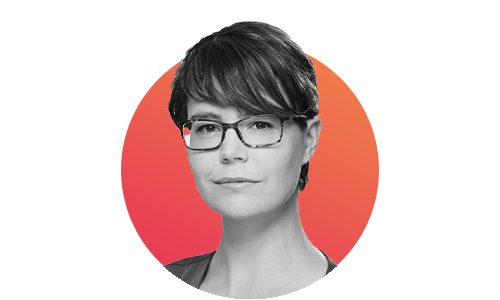 Client Relationship manager, Nasdaq
Rachel completed her MBA at CBS and spent a few years researching impact investing. She is now at Nasdaq helping to further build tools that help with investment decision making for good.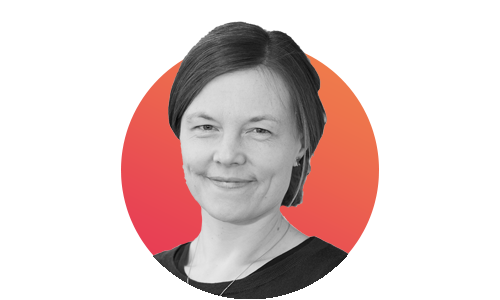 Sidsel has extensive experience with public soft funding, currently as VP of Entrepreneurship & Startups in Innovation Fund Denmark. In her position, she is working to widen the funnel and increase the diversity among knowledge-based startups in Denmark.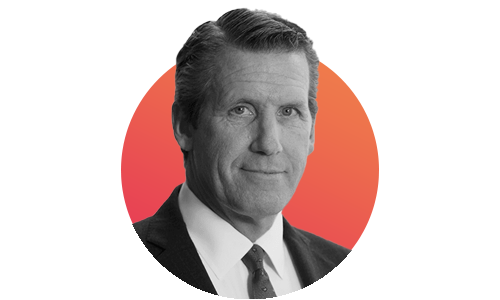 President & CEO, Texas Medical Center
William is the President and CEO of the Texas Medical Center. Previously, William served as an executive for some of the leading companies and institutions in the world, including DuPont, Stanford University Medical Center, Raytel, US Oncology and Medtronic.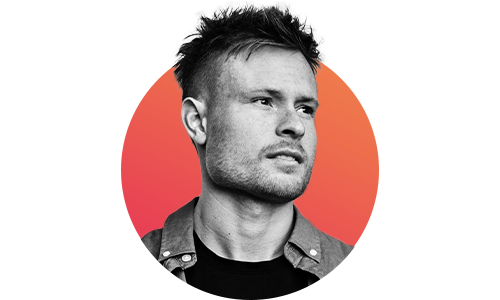 CEO & Founder, Lenus eHealth
Bertram is the Founder & CEO at Lenus eHealth. Lenus eHealth is a B2B technology and innovation company providing cloud-based software solutions (SaaS) to a broad variety of health professionals, including doctors, dietitians, nutritionists, and fitness coaches. Previously, he was a Business Analyst for Sales Director at IBM.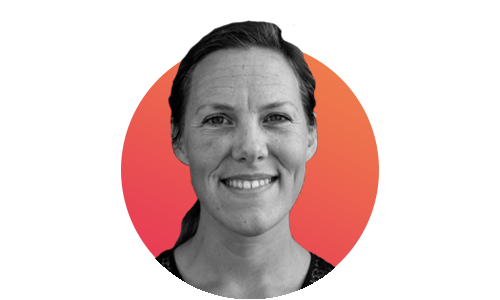 Founder & Chief Mermaid, The Ocean Opportunity Lab (TOOL)
Birgit is the Founder & Chief Mermaid at The Ocean Opportunity Lab (TOOL). With over 15 years of experience, she is a self-made serial entrepreneur and business activist who has worked to push sustainability, entrepreneurship, next generation & diversity across the maritime industry.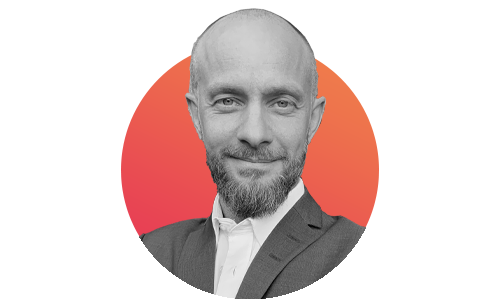 Program Manager, GreenUP Accelerator, Futurebox
Christian has more than 20 years of experience in various positions in strategy and business development, innovation, and sales. Today he runs the GreenUP Accelerator –a 20 month program for climate tech startups at Futurebox.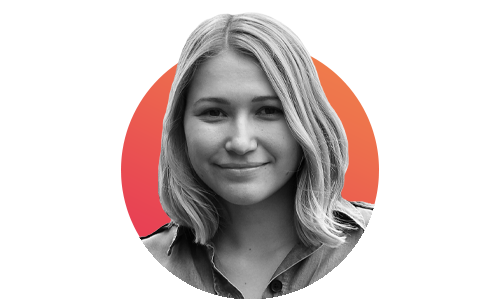 Gulnaz Khusainova is currently the Founder and CEO of Easysize, a B2B SaaS company disrupting fashion e-commerce. .Prior to Easysize she founded and exited 2 startups in the technology and e-commerce space.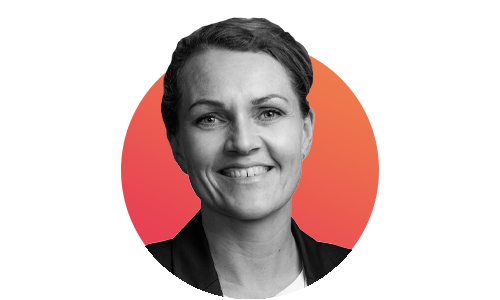 Maria is currently a Director at CLEAN, the Danish environmental cluster. Prior to this role, Maria has worked at CLEAN as Head of Department, Environment and Smart City and as Chief Project Manager.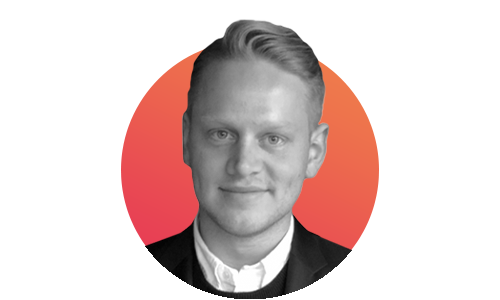 Senior Business Developer, Contractbook
Thor is a Senior Business Developer at Contractbook; a rapidly growing SaaS solution founded in Copenhagen in 2016.He previously worked within Customer Success and later as Solutions Architect, scoping and building custom no-code automations.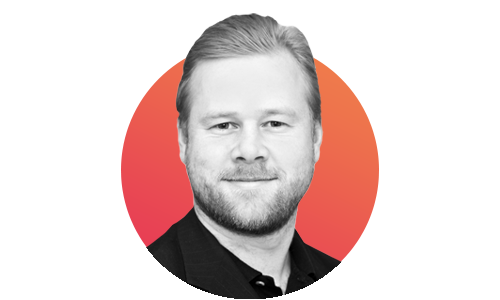 Head of department - IoT technology, architecture and data, FORCE Technology
Anders has been working as a specialist in wireless communication and IoT at FORCE Technology for 14 years. In addition to being a senior consultant within wireless and EMC, Anders serves on the board of FORCE Technology as the employee representative.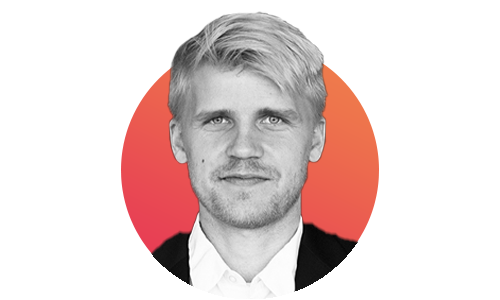 Co-founder and CEO, ZTLment
Mads is the co-founder and CEO of ZTLment and a specialist in business applications of smart contract software.Before starting on the journey with ZTLment, Mads worked at the Danish B2B platform unicorn, Tradeshift.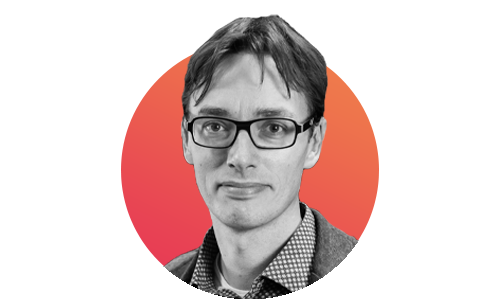 Professor, Niels Bohr Institute and Sparrow Quantum
Peter is a professor in quantum physics and technology at the Niels Bohr Institute. He is the Director of the Danish National Research Foundation Center of Excellence Hybrid Quantum Networks (Hy-Q)and the Novo Nordisk Foundation center for Solid State Quantum Simulators.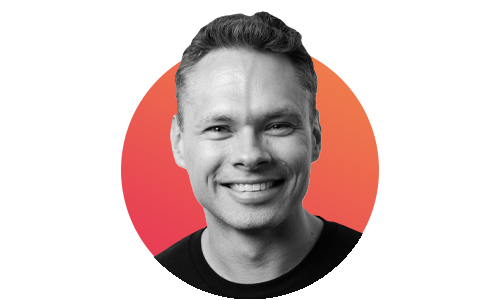 Robin is CMO at Matterport. Before joining Matterport, Robin was CMO at WeWork and held leadership positions at LinkedIn, Salesforce, and Box, and works with many start-ups as an advisor and mentor.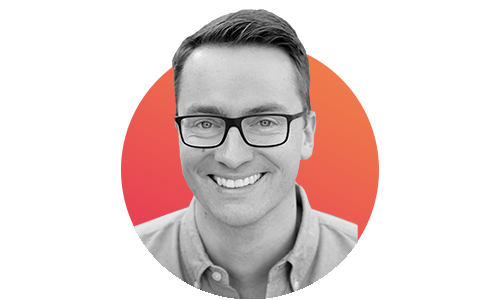 Founder and CEO, YouNoodle, Inc.
A bioinformatics engineer by training, Torsten co-founded YouNoodle in San Francisco. He has judged startup programs at Stanford University, MIT, and Imperial College, and has written opinion pieces for both Wall Street Journal and Entrepreneur Magazine.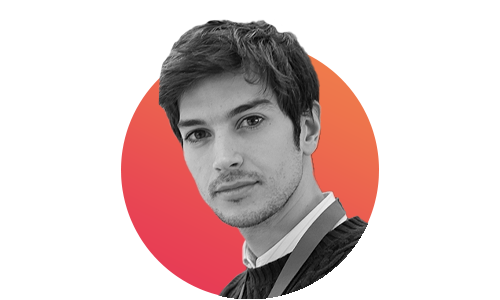 Olivier is a statistician, data scientist and entrepreneur. He created the electricityMap in 2016, and later the same year founded Tomorrow, where he dedicates most of his time as CEO.

Casper is a founder and the CEO of Abzu. He has over 18 years of experience building large scale systems for data processing, analysis, and artificial intelligence.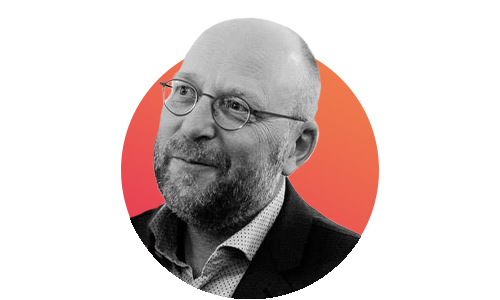 Podcast editor, Techtopia / IDA
Henrik is an award winning editor and the anchor of the podcast Techtopia reporting on digital technology and futurism. He also serves as a board member for DiGiDi.org. Additionally, he is the author of the book "Den Globale Puls" (The Global Pulse).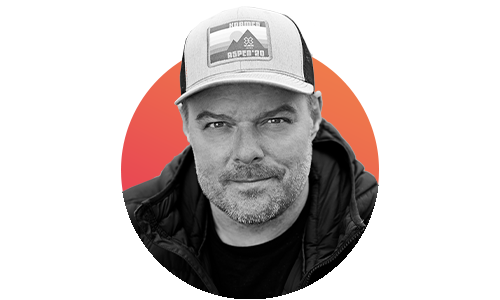 Previously an investment banker, Michael is the founder and CEO booomerang.dk and the co-founder and chairman of the Danish Crowdfunding Association. Furthermore Michael is the 'captain' of IværksætterSkibet.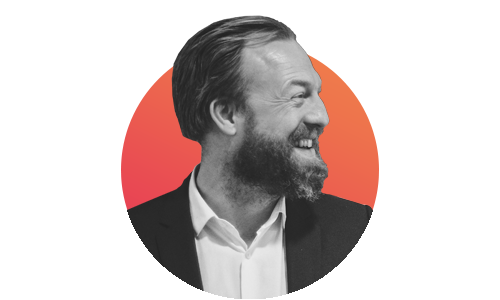 Founder & CEO, NIL Technology
Theodor is the CEO and Founder, NIL Technology ApS. He holds an engineering masters degree from The Technical University of Denmark (DTU) where he has specialized in nanotechnology.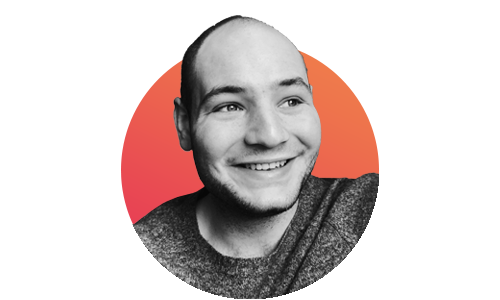 Ventures Associate, Plug and Play
Tommaso is a Ventures Associate at Plug and Play and is part of the Founding Team. As an investor, Tommaso has backed high-growth startups in the Food, Sustainability and climate-tech, as well as Enterprise Technology industries.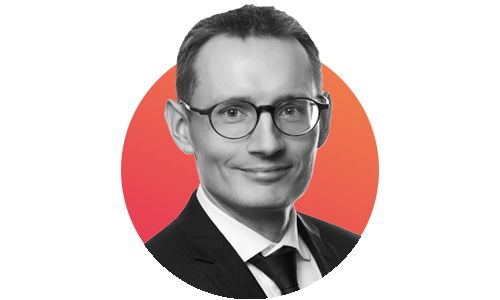 Head of Machine Learning and Quantum Technologie, KPMG Denmark
Troels works as Head of Machine Learning and QuantumTechnologies for KPMG.His education includesa PhD in theoretical quantum mathematics and he particularly enjoys the combination of mathematics, statistics, physics and computer science.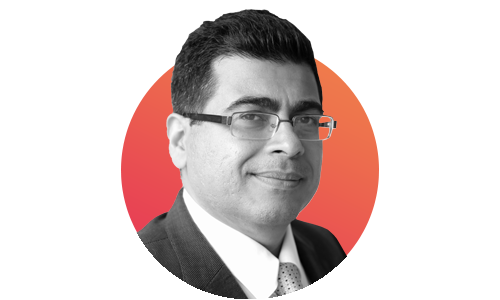 Principal IT Consultant, BEC Financial Technologies
Amandeep is the Principal IT Consultant at BEC Financial Technologies. His assignments over the years have varied from grasping stakeholder needs to building complex software products in shortest time in highly regulated Telecom/Banking systems landscape, and leading & mentoring teams of engineers.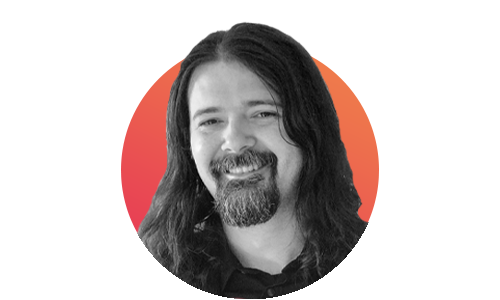 Technical Manager, Stratiteq Sweden AB
Goran works as a Technical Manager for Stratiteq, he is Microsoft AI Most Valuable Professional (MVP) and Microsoft Certified Trainer (MCT), he has more than 15 years of work experience in the IT field.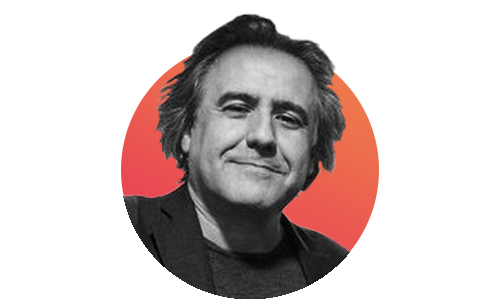 Igor is the CEO of LightOn. Before holding this position, Igor worked in a variety of positions and projects spanning from the energy to the space sectors. Igor holds a Ph.D from Texas A&M University and an Engineering degree from Grenoble INP.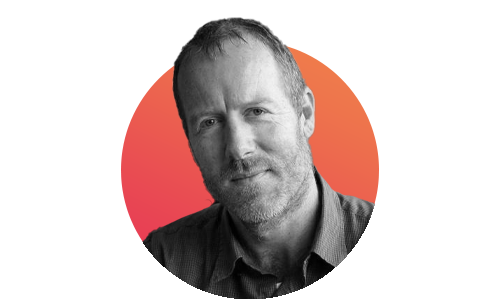 Director, National Centre for Nano Fabrication and Characterization, DTU (Nanolab)
Jörg has worked as consultant for several start-up companies. In 2005 he became Deputy Director at the Department of Micro-and Nanotechnology at the Technical University of Denmark a position he held until 2009 when he was appointed Director of DTU Danchip, the National Center for Micro-and Nanofabrication in Denmark.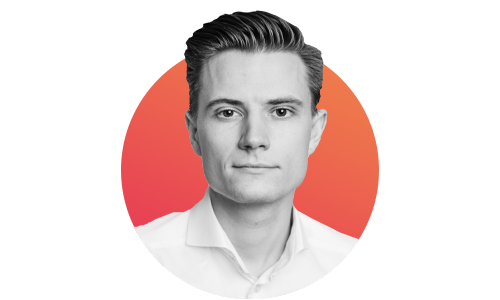 Mads is CEO and Co-Founder of FinTech startup, MXNEY.io. Previously, he was recognized as the youngest executive in the utility sector in the danish history and was listed on Forbes Under 30 .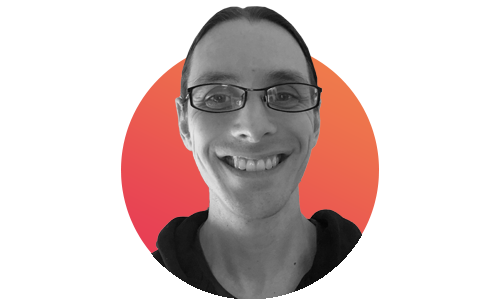 CTO & Cofounder, Overstory
Roelof is the CTO & Cofounder of Overstorys. Before Overstory, Roelof founded creative.ai a generative AI startup and Sunshine Labs. He is also the founder of Stockholm.ai, ran various open science initiatives like GitXiv and Ethical Machines.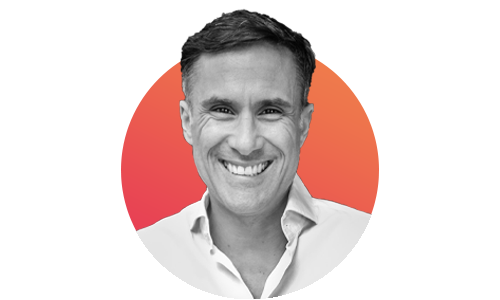 Founding Partner, 4P Capital
Xavier is the founding partner at 4P Capital. He has a background of close to 30 years in scaling and exiting digitally driven marketing agencies and 10 years of angel investing.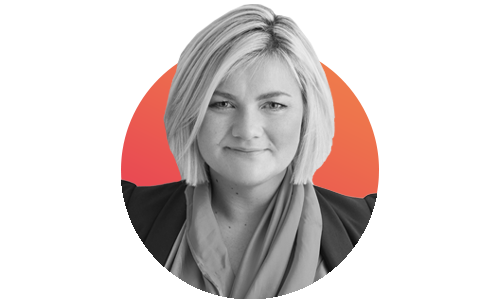 Founder and Managing Partner, Unconventional Ventures
Thea is the founder of Unconventional Ventures, an early stage VC that invests in scalable tech startups with positive impact at the core, from the Nordics, at the pre-seed/seed stage targeting global market opportunities, underrepresented founders.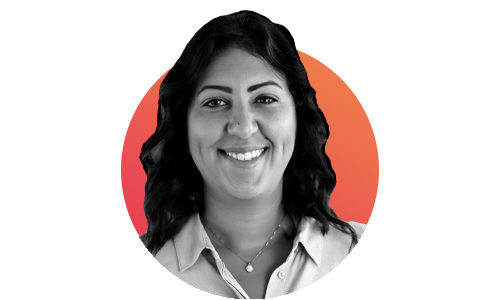 Head of Maersk Growth, Maersk Growth
Shereen is heading Maersk Growth. Maersk Growth invests in and partners with promising startups by placing strategic bets in emerging business models and technologies and injecting them with our unique 'rocket fuel' to unlock growth.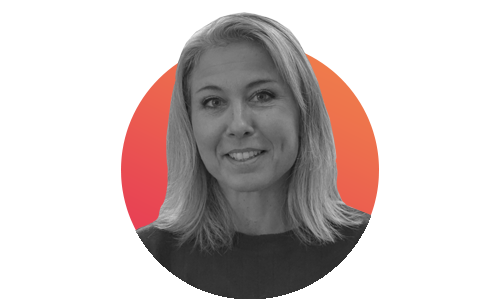 Hanne is the CEO and founder of Go Dogo, whose mission is to create a deeptech pettech solution that will make dogs happy, mentally healthy and more confident. She has a strong background as a scientist at the Technical University of Denmark in the fields of molecular microbiology and bioinformatics.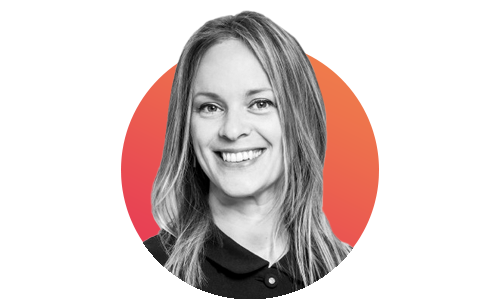 Chief Impact Officer and Coach, LUMO Labs
Britta is the Chief Impact Officer and Coach, LUMO Labs. She is in charge of the impact framework and coaches the founders in its two-year venture builder program, integrating impact into the whole investment process to provide value to both the impact tech startup founders and the investors.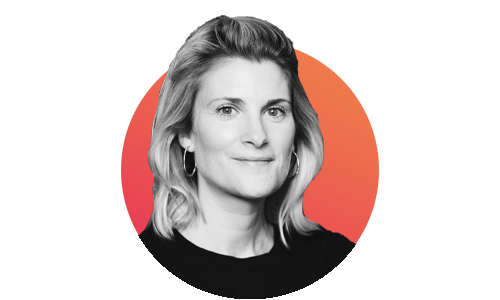 Executive Coach & Founder, Today
Cecilie is founder of Today. She has coached more than 100 founders and teams, and is specialized in founder/team psychology and is working with some of the largest VC's, CVC's, Funds and Startups/Scaleups and has over 13 years of experience in the techspace growing CEOs and teams.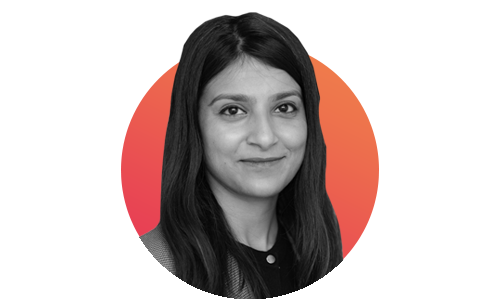 Palak Sehgal is the cofounder and CTO of Nordetect, a startup that produces diagnostic solutions for the AgriFood industry.Prior to founding Nordetect, she has worked with biomedical product development and has an academic background in plant genetics and biotechnology engineering.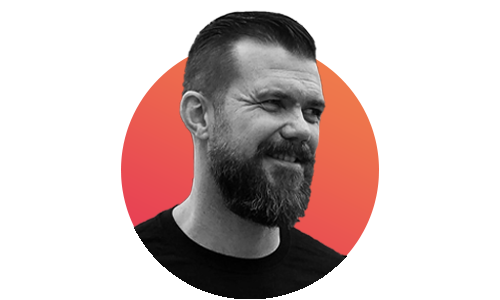 Martin was educated as a navigator and a marine engineer, and has been sailing container vessels for Maersk from 1999–2017. In the last 4 years aboard the vessels, Martin was the chief engineer. Now, he's getting data home from 300 vessels & creating an app to reduce fuel consumption.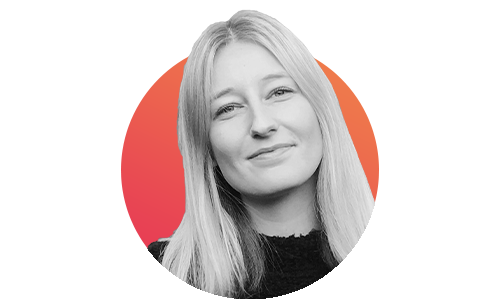 Louise Bech founded CrowdNerds in 2019 to spread the word on crowdfunding as an alternative route to success.Today, she works with companies in creating successful crowdfunding campaigns as well as write articles, host webinars, and teach on the art of crowdfunding.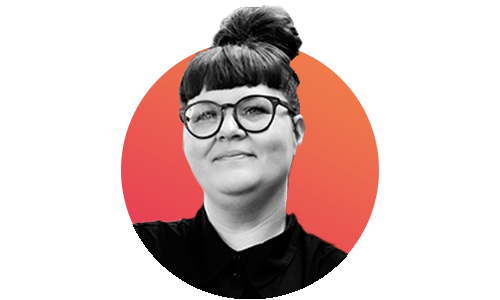 Assistant Professor, Ph.D., Aalborg University Business School
Kristina Maria Madsen, Ph.D., is an Assistant Professor at Aalborg University Business School with a research interest in the intersection of business design thinking, strategic design and game-based methods.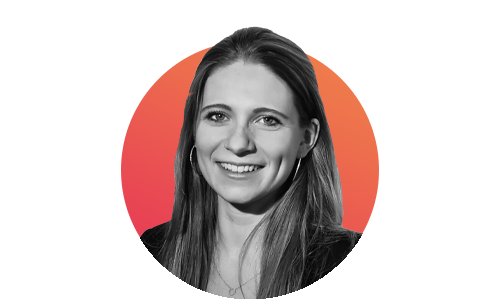 Associate, Proptech 1 Ventures
Klara is Investment Associate at Proptech1 Ventures. Prior to joining Proptech1 she gained professional experiences in the FMCG industry, the tech industry and found here passion in Venture capital during working as a VC Analyst at SIGNA Innovations.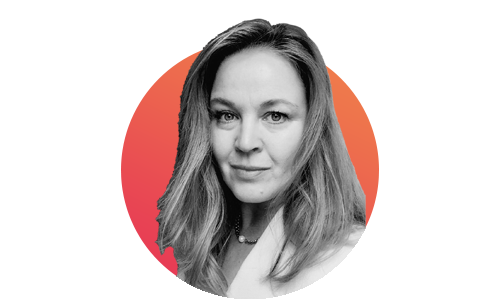 Director & Fellow, Open Earth Foundation and Social Alpha Foundation
Katherine is the Community Director of the Open Earth Foundation (USA), the Social Alpha Foundation Fellow and a lead author on the UN Task Force Dialogue Technical Papers on Digital Currency and Big Fintechs Impacts on Sustainable Development.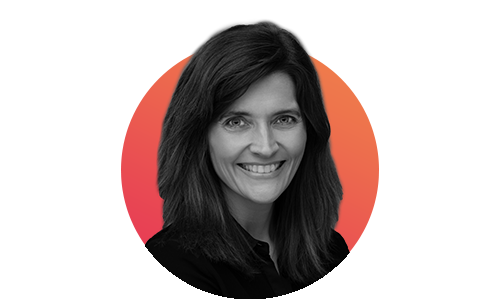 Mette is CEO of M.I.L. Invest, a privately owned investment vehicle. She uses her 15+ years of experience within the digital sector to aid businesses scale and develop their impact. Mette works as an investor and advisor of businesses offering a product or solution within the area of Sustainability.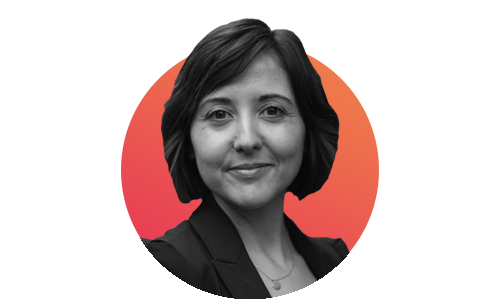 CEO and Founder, Develop Diverse
Jenifer is the CEO and Founder of Develop Diverse, based in Copenhagen and founded in 2017 with the vision to create equal opportunities by normalizing diversity using tech. Today, Develop Diverse is used by companies in more than 35 countries across 5 continents.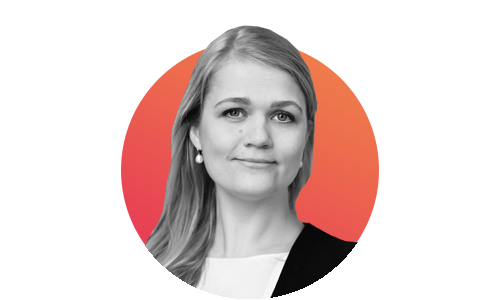 Head of Entrepreneurship, Danish Chamber of Commerce (Dansk Erhverv)
Jasmina is Head of Entrepreneurship at the Danish Chamber of Commerce since May 2021. Previously she has worked as Chief Consultant at the Chamber. Her extensive experience in the sphere of finance is based on her work at the Danish Ministry of Industry, Business and Financial Affairs.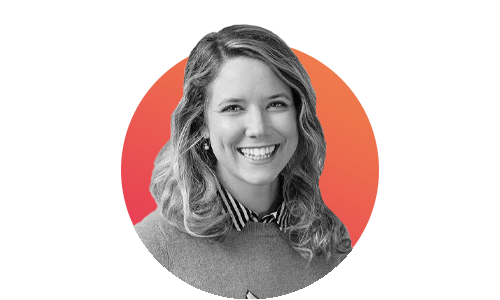 Co-founder & CEO, imagiLabs
Dora Palfi is the Co-founder and CEO at imagiLabs, a startup that creates mobile-first tools and a community for creative coding specifically for teenage girls between 9-15.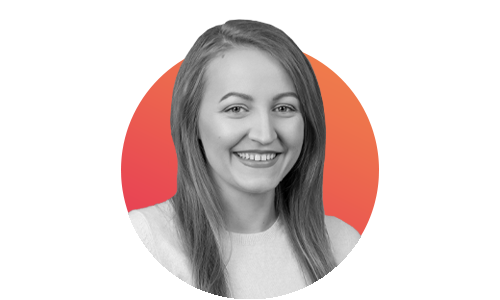 Director of Engineering, Trustpilot
Angela Timofte is the director of engineering at Trustpilot. Her previous professional experience include working as a software developer at Microsoft and Continental.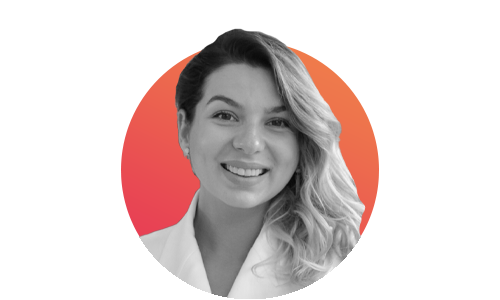 Product Manager, Novoresume | Femme Lead Podcast Host
As a Product Manager, Alexandra has has driven the product and business-planning process cross-functional teams.Her current objectives includeanalyzing customer needs, refreshing current market trends, examining product requirements, and developing appropriate programs to ensure their successful delivery.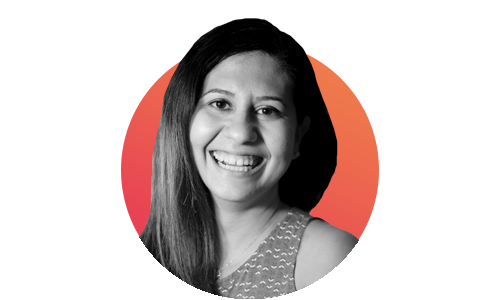 Azure Developer Engagement Lead, Microsoft
Sherry List is an Azure Developer Engagement Lead at Microsoft. She is also the Chairwoman of the Board at Hack Your Future Copenhagen.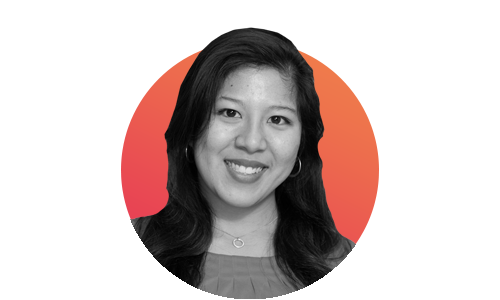 Head of Events and Communications, Health Tech Hub Copenhagen
Rina is a fun, fabulous, and fierce facilitator and moderator with 8 years of relevant experience. She is a native Californian, who accidentally learned Danish in 2013 for 1 year at the University of California Berkeley, before pursuing her MSc. Engineering at Aalborg University in Copenhagen.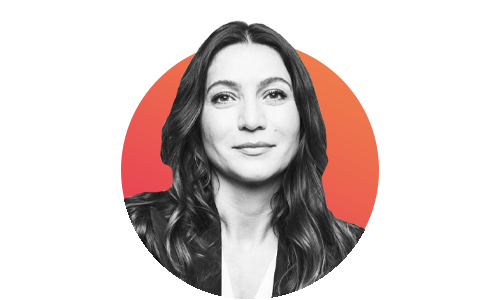 CEO, Danish ICT Industry Association
Natasha is a digital strategist, entrepreneur and author. She is the deputy chairman at the Foundation for Social Responsibility thus Innobooster at the Innovation Fund Denmark, and board member in several companies.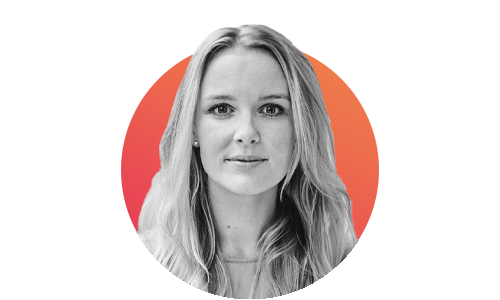 Attorney, Director (MBA), Mazanti-Andersen
Julie is an attorney-at-law and director at Mazanti-Andersen who just finished her Executive MBA. She is specialised within fund formation and venture investments with a particular focus on ESG and Impact.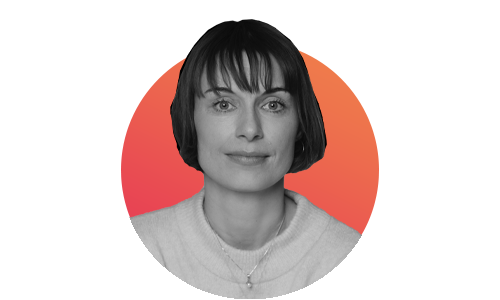 Frederikke Antonie Schmidt
Founder & Creative Director, Roccamore
Frederikke Antonie Schmidt has founded Roccamore with a mission to make more women stand strong and take their place in the world. She also sits on ByFounders Collective, the Board of Representatives for Kolding Design School and as Chairman of the government's Restart Team for Fashion & Textile.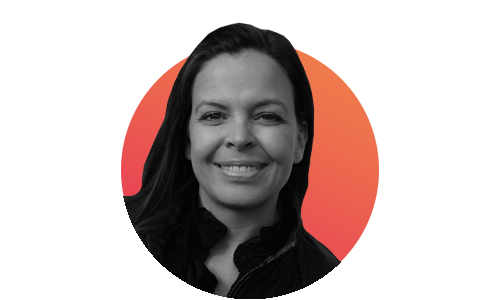 Co-founder & Board Member, Queue-it
Camilla co-founded Queue-it, a growth stage Danish based technology company, and today serves as a Board Member of the company. In addition to this she holds various external board positions, including the Danish Growth Fund (Vækstfonden) and TechBBQ.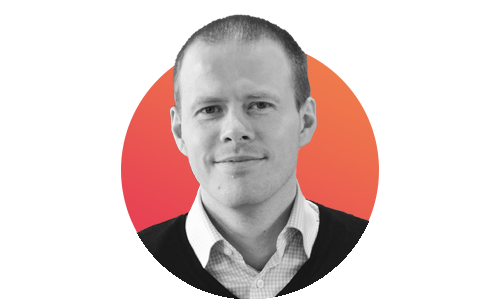 Toni is a Co-Founder of Growblocks. At Growblocks he is productizing his years of experience in scaling revenues in B2B SaaS to help companies build a consistent revenue growth engine. Before that, Toni worked for Falcon.io and Planday leading their revenue growth efforts for the past 10 years.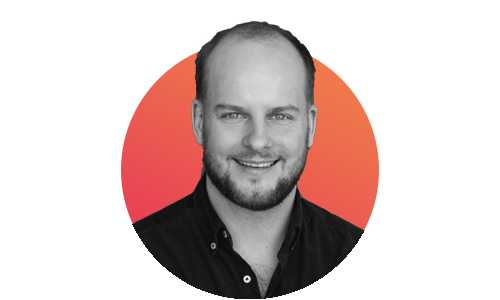 Managing Partner, Contrarian Ventures
Rokas Peciulaitis is a Founder and Managing Partner at Contrarian Ventures. Before Contrarian Ventures he was an inflation and exotic derivatives trader at Bank of America Merrill Lynch based in London. He is also a Chairman of the Lithuanian Venture Capital Association and a board member of the non-profit organization Vilnius Marathon.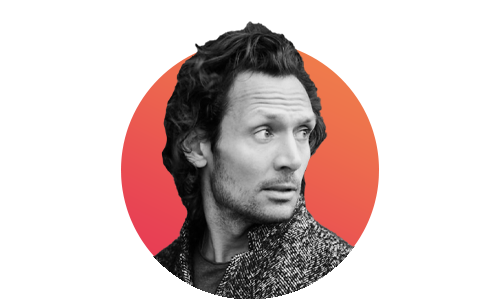 Founder, CEO, Good Monday
Mik Strøyberg is the founder and CEO at Good Monday. The last 18+ years has predominantly been used on scaling companies, overseeing product marketing, building organizational structures and organizations and executing all elements of various commercial approaches.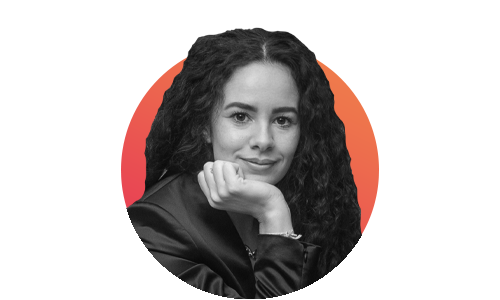 CEO & Founder, Hackyourcloset.com
Lisa Gautier is the CEO and founder at Hackyourcloset.com. Her impressive career has lead her to working at Spotify as a Product & Partner Marketing Consultant, and freelancing as a art director in in digital communication, branding and product design.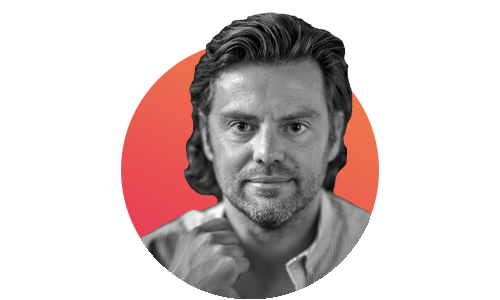 Kasper is the co-founder of Podio and Peakon acquired by Citrix and Workday respectively. After a few years in San Francisco and later New York, Kasper and his family moved back to Denmark, where he has now established Future5.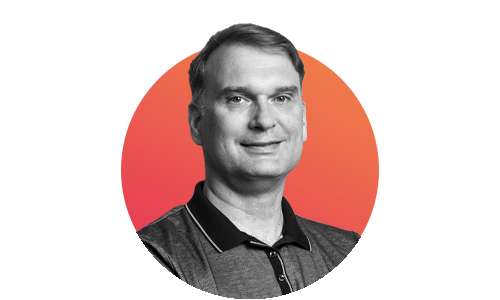 Founding Partner, Maki.vc
Ilkka is a Co-founder and Partner at Maki.vc, an €80 million fund investing in early-stage deep techs and distinctive brands. Prior to Maki.vc, Ilkka has worked as CEO and Co-Founder of Wicom Communications, which was sold to SAP where he later served as Senior VP.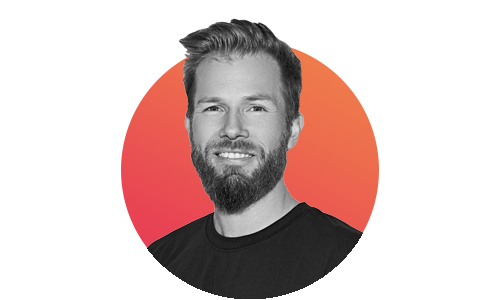 Vertical Lead, Consumer, Lunar
Thomas is Vertical Lead of Lunars Consumer product and he and his team scope, build and ship products that truly value the users. Thomas is responsible for the commercial performance and product roadmap and he has been a part of the introduction of +80 new products and growing the user base with +300%.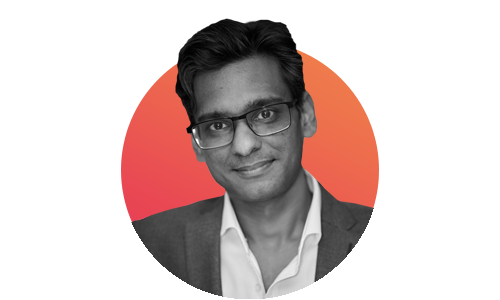 Founder & CEO, ConnectedYou
Currently Founder and CEO at ConnectedYou, Parag is an innovator, investor, speaker and proactive dedicated management professional with over 12 years of experience. Previously Chief Commercial Officer at Soracom.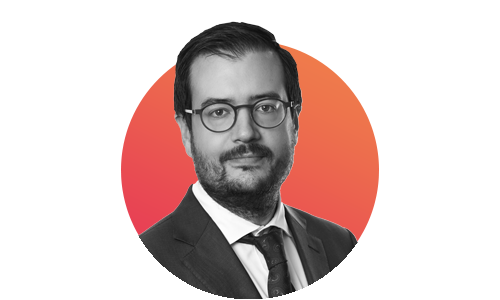 Partner & NewTech Lead, KPMG Denmark
Michael B. Jensen has 13 years' experience within technology consulting. In KPMG, he heads up an elite team of individuals, delivering projects with Robotic Process Automation, Machine Learning, NewTech Strategy, Operating model design, Opportunity Assessment and executive education.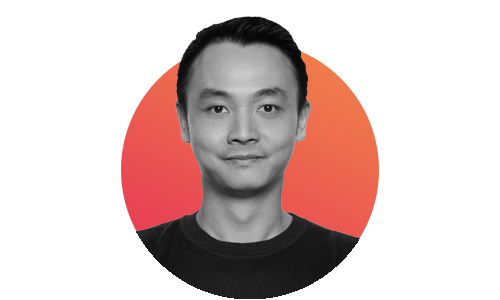 Chief Technology Officer, IQM Quantum Computers
Kuan holds a PhD from the University of New South Wales and is an experimental physicist by training. Prior to founding IQM, he was a scientist working on various quantum computing technologies.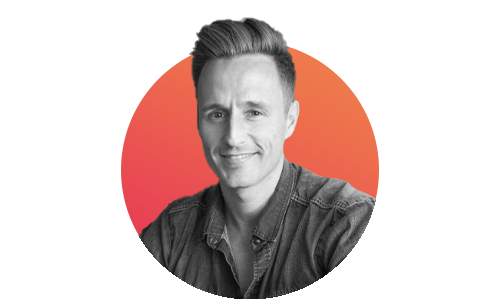 CEO, XO.company and DROBE.media
Kim is the co-founder and CEO of Xo.company. Part of his professional experience is that Kim is also the co-founder and CEO of Global StartUp Awards, which provides spotlight foicus to web/tech startups in 26 countries across the globe.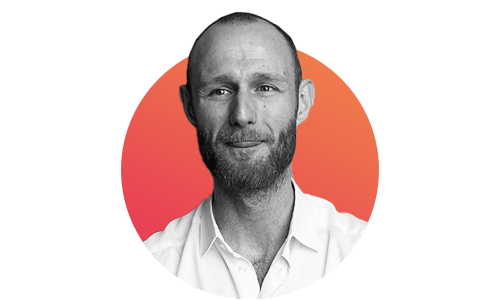 Customer Success Lead at Pleo, Pleo
Jacob is an experienced customer success leader, with experiences from both startup, scaleup and enterprise.Now at Pleo, he and the rest of the Customer Experience team are contributing to making everyone feel valued at work.

Andreas is one of the co-founders of Corti.ai, one of the leading artificial intelligence companies working in global healthcare. Andreas has been working in the healthcare sector for over a decade, first founding Ovivo, which was later sold to EG A/S, and in 2016 he co-founded Corti.

Partner, Agrifood and Energy, VF Investments, Vækstfonden
Eric-Alan is a partner in the Direct Investments team at Vækstfonden(VF), the sovereign Danish investment fund. Prior to joining VF, he served four years as Co-founder and CEO of Homemate ApS, a multi-channel Copenhagen-based consumer food company.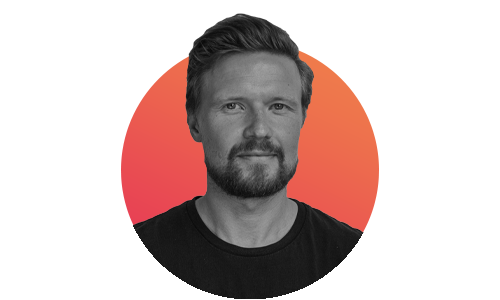 Global Director of Growth, Podimo
Jeff is Global Director of Growth at Podimo and has helped build and execute growth strategies for tech start-/scaleups for nearly a decade. He believes that every company is different and the growth strategy must follow that rhythm.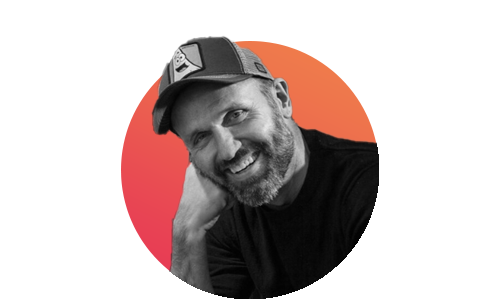 Rasmus is co-founder and CEO at Goodiebox leading a team of +130 amazing people in Copenhagen, London, Amsterdam and Berlin.With +200,000 members in 9 European countries and proven ability to scale efficiently, Goodiebox is establishing itself as the European leader in the beauty subscription box category.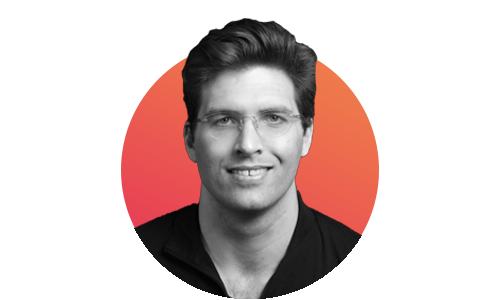 Head of EMEA FinTech Business Development, Startups and Venture Capital, Amazon Web Services (AWS)
Sam is currently the Fintech Startup & Venture Capital Business Development - EMEA Lead at Amazon Web Services. Part of his prefessional experience includes the role of Vice President of Investment at Oxford Entrepreneurs from Sep 2017 to Sep 2018.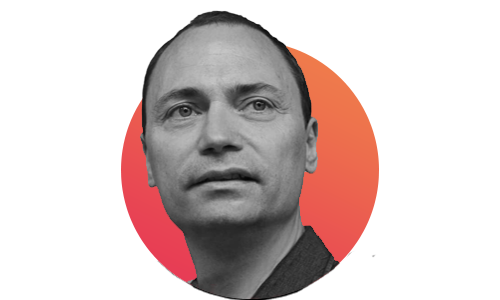 Member of Parliament, former CEO of Podio and ZYB
Former CEO of Podio & ZYB and recent Minister for Science &Technology in Denmark,Tommy is a rare founder x politician cross-over. More than that,he has also invested in over 15 companies in the Nordic region,and acted as the former Chairman for Peakon and Lix.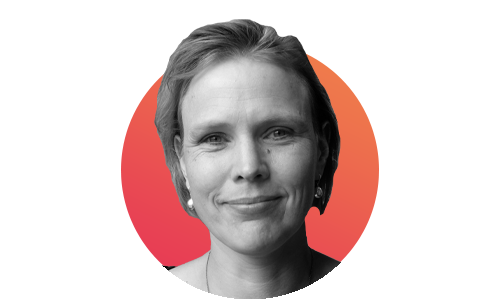 Information Security Advisor, TineTuxen ApS
Tine is an independent information security advisor. Tine has a working experience of more than 15 years within information security and more than 25 years in IT. She has knowledge and experience within governance, risk and compliance with 10+ years of working experience.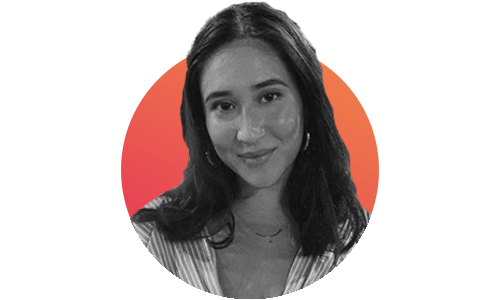 Senior Writer, New York Magazine
Sangeeta is a senior writer at The Cut NY magazine. Her extensive experience in the field of journalism also includes an editorial and reporter position at Quartz from 2018 until present. Previous experiences include fundraising at the Borgen Project.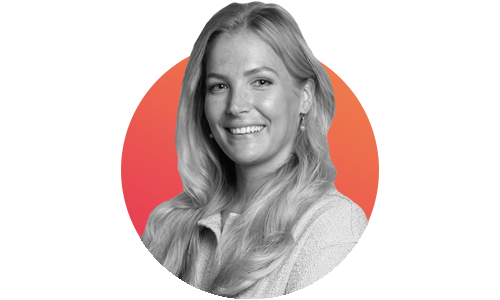 Investment Director, Maki.vc
Pauliina is an investor working with deep tech and brand-driven technology companies at pre-seed, seed and series A stage across Europe. Before joining Maki.vc, Pauliina co-founded Wave Ventures, a pre-seed VC fund investing across the Nordics.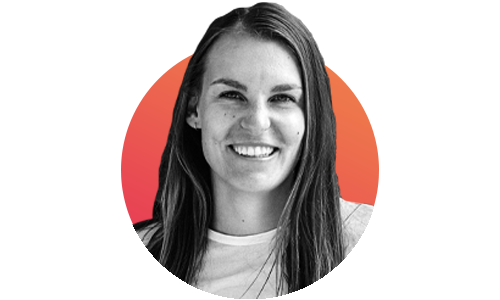 Senior VP, Silicon Valley Bank
Maria is the senior vice president and relationship manager at Silicon Valley Bank. Her professional journey has brought her to assume positions as interim CEO at Canute and interim head of acceleration at Copenhagen School of Entrepreneurship.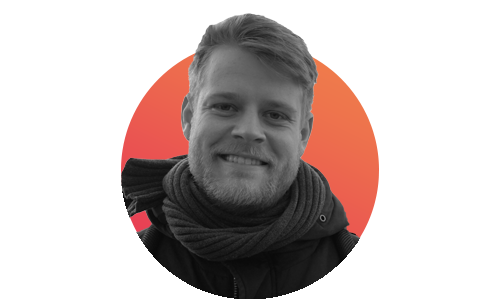 CEO & Co-Founder, Hololink
Lucas is CEO & co-founder of Hololink, a platform for creation and distribution of interactive, web-based, augmented reality experiences. Previously Lucas was Head of Expo at CopenX, Scandinavias largest VR/AR conference.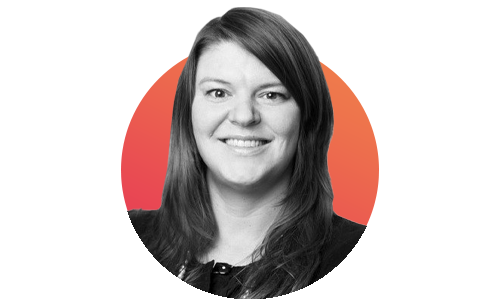 CEO & Co-Founder, uQualio
Hatla is the co-founder of uQualio® which she today heads as CEO. She has over 20 years experence working with business development, strategy, communication, change and project management, IT, pharma, business & engineering consulting.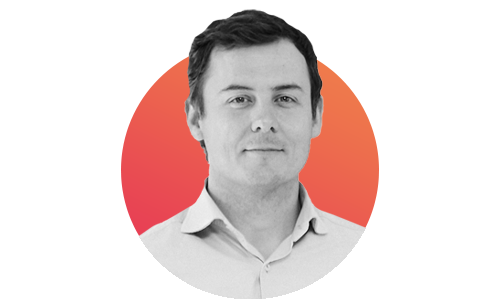 Thomas is a co-founder and CSO of Cirqle Biomedical. During his stay at Royal Institute of Technology (KTH, Stockholm, Sweden), he has developed a mucus reinforcing technology which was translated into a new mechanism of action for a female contraceptive. z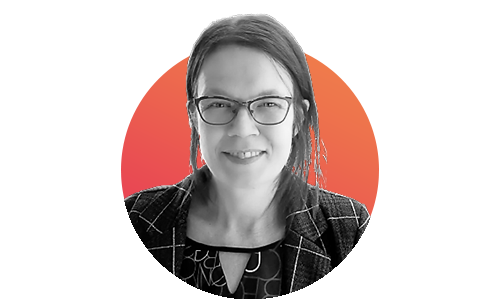 Founder, Skolen Online ApS
Nominated for Nordic Women in Tech 2021 & Reimagine Education Awards 2021 and having attended Creative Business Cup top 5 finals 2020, founder of Skolen Online Aps, Tanja has demonstrated great passion for entrepreneurship, Edtech and the educational area.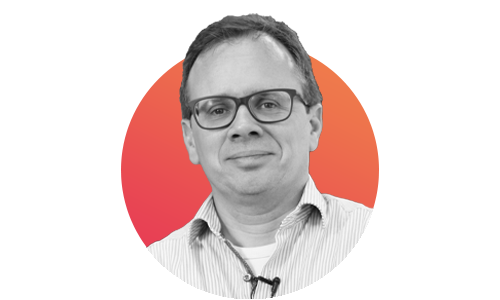 Peter is a Partner at Maersk Growth, the venture arm of the Maersk Group. In his role as an investor, Peter looks to partner with entrepreneurs and businesses who are digitising, democratising and decarbonising supply chains.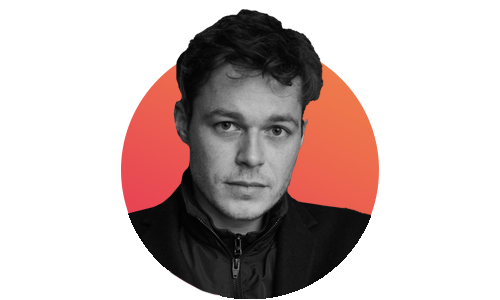 Mads is the founder and CFO at Organic Basics, a Copenhagen based clothing company founded in 2015 that creates sustainable, better made basics. Sustainability is their core mission, and by that they don't mean that sustainability is nice to have but that it's the only way to act.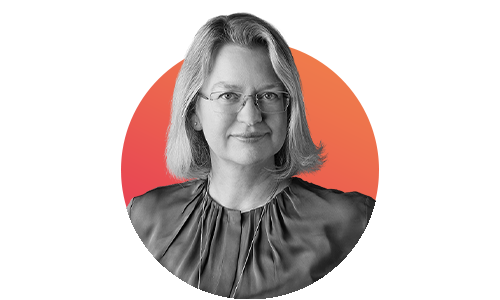 Senior Vice President, Professor, Novo Nordisk Fonden
Lene is Senior Vice President at the Novo Nordisk Foundation. She is responsible for the foundation's grant awarding activities within the Natural and Technical Science Research. Lene is also a member of the Danish Academy of Technical Sciences.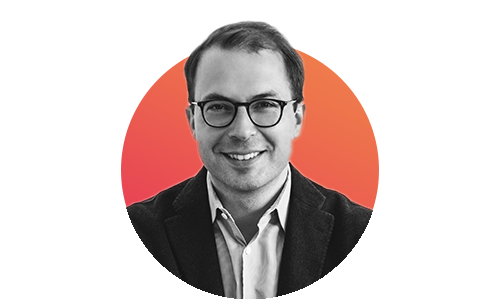 Andreas is the co-founder and CEO of Muninn (formerly named wehowsky.com), a danish cyber-tech that build AI-based cyber threat detection and response systems. Member of the Danish Council for Digital Security at the Danish Business Authority, speaker, and thought leader.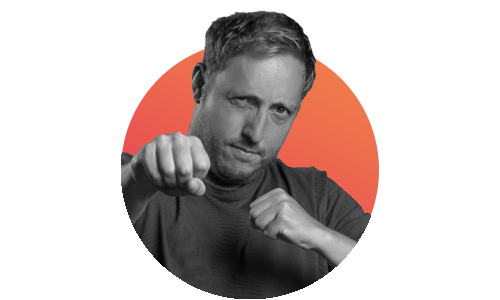 Chief Operating Officer, EMEA & LATAM, NIP Group
Jonas Gundersen is a COO Ninjas in Pyjamas which is an iconic esports team with over 20 years of legacy and championship wins, fielding teams around the globe, across various major game titles.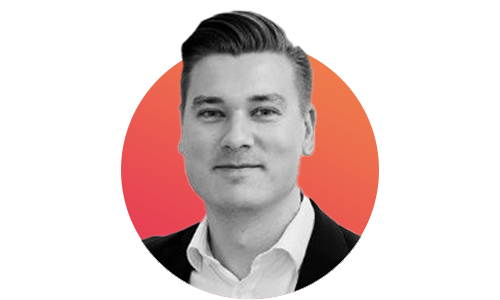 Investment Manager, Rockstart AgriFood
Mathias is an Investment Manager at Rockstart AgriFood Venture Fund. Rockstart AgriFood is for (pre-)seed stage startups with a focus on agtech and foodtech, who can show signs of traction and aspire to take a structured approach towards scaling the business.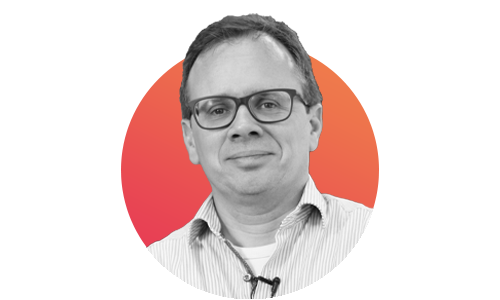 Peter is a Partner at Maersk Growth, the venture arm of the Maersk Group. In his role as an investor, Peter looks to partner with entrepreneurs and businesses who are digitising, democratising and decarbonising supply chains.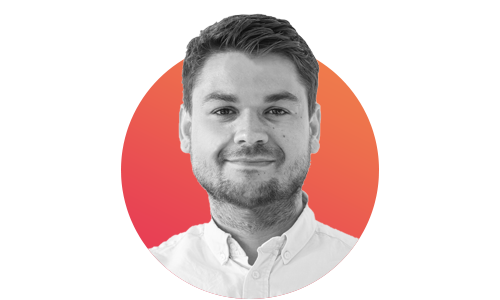 General Partner, Dreamcraft Ventures
Daniel is General Partner at Dreamcraft Ventures. He started his career in PwC M&A Advisory in 2010 and was part of the founding team of the peer-to-peer logistics startup 'TrunkBird. In the fall of 2019 he closed Dreamcraft Ventures' first stand-alone fund of EUR 27m, and became General Partner.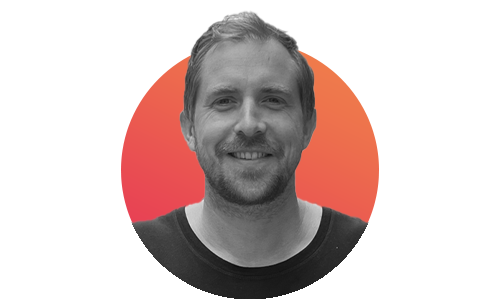 CEO & co-Founder, The Org
Christian is the CEO & co-Founder of The Org. He is the former Chief Operating Officer of Vivino. Previously, he was the CEO & co-Founder of Fitbay and spent a year as a Venture Capitalist with Creandum in Stockholm.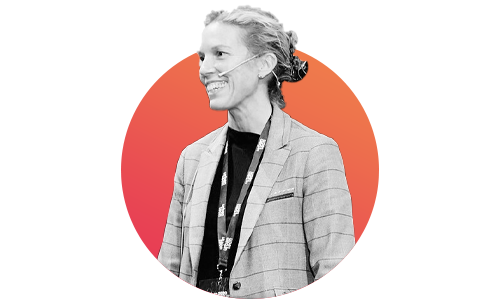 Digital Transformation Director, COWI
Charlotte is a digital Transformation Director at COWI. She believes a successful business transformation must be anchored in the organizational culture - and therefore her focus is on the people and the processes. Previously, she was chief consultant at the Danish Ministry of Finance.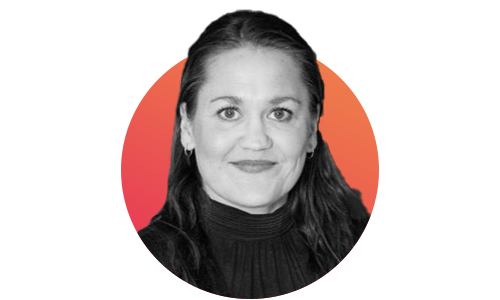 Bibi is the Co-founder and COO at Cogo. She is tech driven and her specialties are business development, meta search and performance marketing -creating integrated online solutions with a focus on generating sales and good user experience.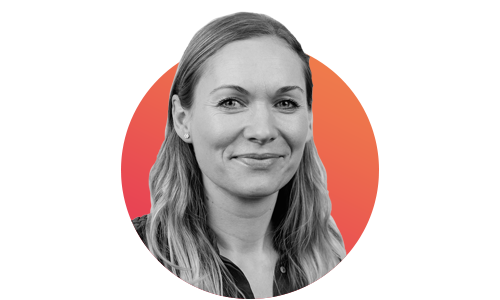 Founder and Partner, Ethan Partners
Ann-Christine is a founder and partner at Ethan Partners. She is also co-founder and partner at InTech Founders. Prior to these roles, she has been Director of International Recruiting at Rocket Internet, and Groupon.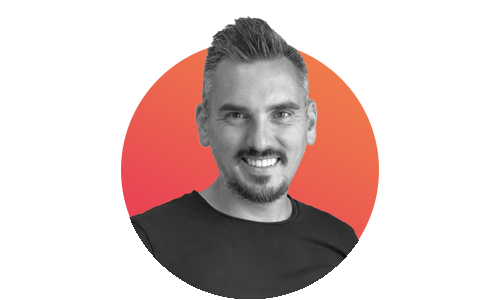 CEO, IFS- International Flight Support
With several leadership positions in different companies in the past and a passion for tech, coding, and innovations, Alex is currently CEO for International Flight Support, as he seeks to revolutionize the old-school aviation industry with the newest technologies and digitalization.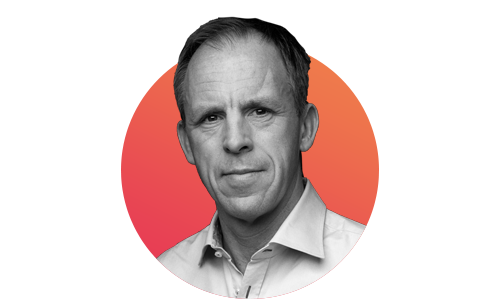 General Partner, Creandum
Johan is a General Partner at Creandum. He has a has a vast global network in the VC ecosystem and a true passion to build companies. Before becoming an entrepreneur Johan spend close to 10 years with ABB and Kinnevik.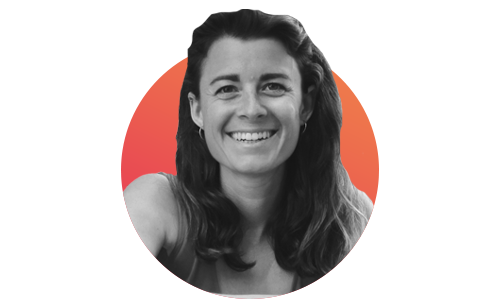 Co-founder & CEO, loop-it
Jennifer is the CEO & Co-founder loop-it. loop-it is a digital deposit system for reusable packaging that eliminates waste and costs of disposable packaging. Previously, she was a junior campaign and account manager at Pulse-Advertising.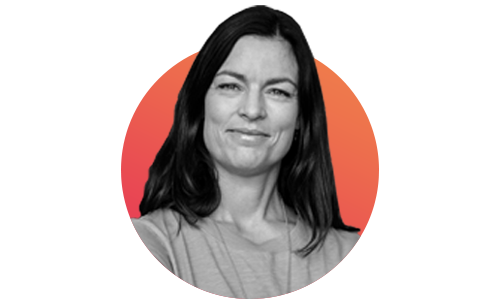 Co-founder and General Partner, PSV
Helle is a co-founder and general partner at the PSV Tech Fund. She is an experienced venture capitalist investing in and working with Danish-based early-stage tech companies with global potential.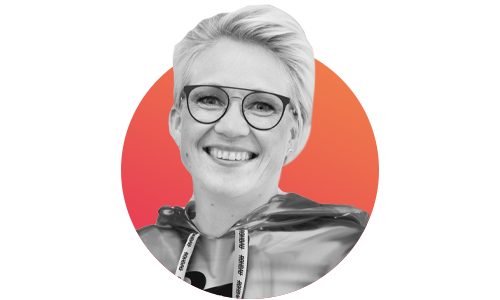 Head of Digital, Lifestyle & Design Cluster
Heidi is Head of Digital at Lifestyle and Design Cluster. She is interested in innovation, technologies & new ways of thinking circular business models. She is a fashion and digital specialist.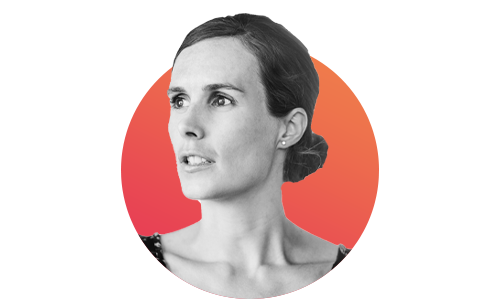 Head of Sustainability, Vækstfonden
Eva Hansen is the Head of Sustainability at Vækstfonden, a role she took on in January 2021 after holding various positions in her 6-year history with the organization. Eva previously worked at the International Finance Corporation (IFC) and the Ministry of Business and Growth.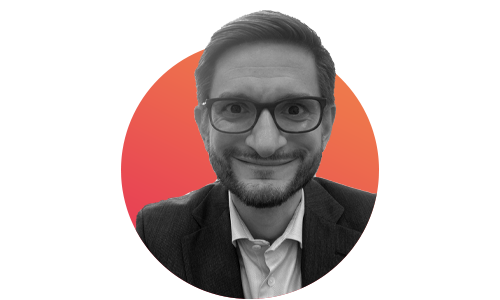 Managing Partner, Oaklins Denmark
Daniel has spent 15 years in strategic financial advisory and completing transformational transactions for private and public companies. Prior to joining Oaklins in 2017, he spent 11 years in London; the first seven years at Rothschild and more recently at Baird.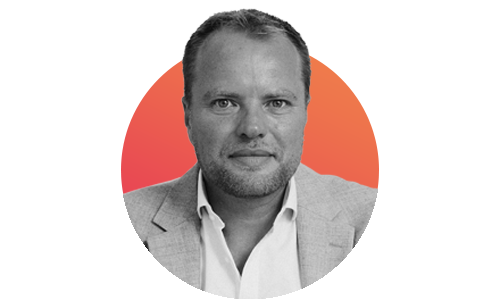 CEO & Founder, November First
Mikael is CEO and Founder of November First. He is a fintech entrepreneur with detailed insights in Financial Regulation, Payment Infrastructure, SaaS and BaaS Embedded banking services.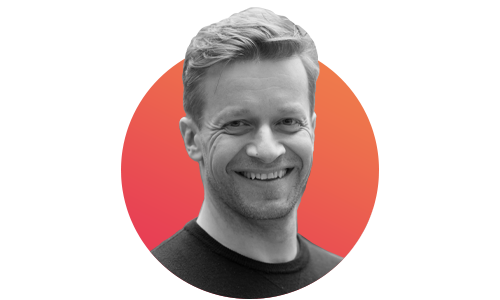 Head of Acceleration, Futurebox
Martin holds a position as Head of Acceleration in Futurebox. With more than 20 years of experience from corporate strategy and the startup scene, Martin has an in depth knowledge and insight into the ecosystem.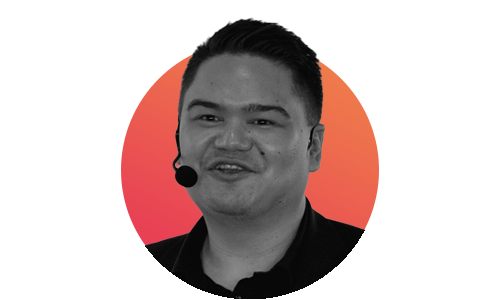 Founder/CEO, Bright Star Studios
Mark is the CEO and Founder of Bright Star Studios.He is an Award Winning Venture Founder, Creator of Technology & Games, and Advisor, who began making games in his childhood on a Texas Instruments 99/4A and Commodore 64.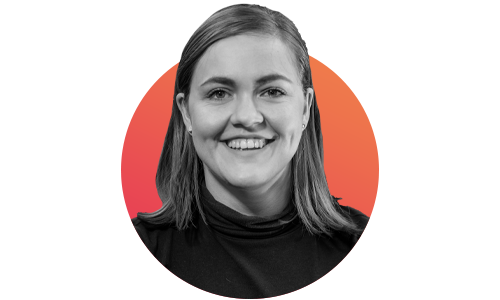 Program Manager, +impact accelerator/Danske Bank
Maria is the manager of the +impact accelerator and works in the Growth & Impact department of Danske Bank, developing various initiatives aiming at supporting entrepreneurs across all of Northern Europe.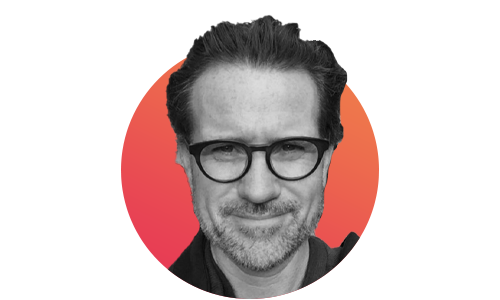 Lars is trained as an Art Director with several years of experience in concept design in e-com and marketing campaigns. Previously, he was employed by Bestseller design. He founded MOJOMOTO ApS in 2021.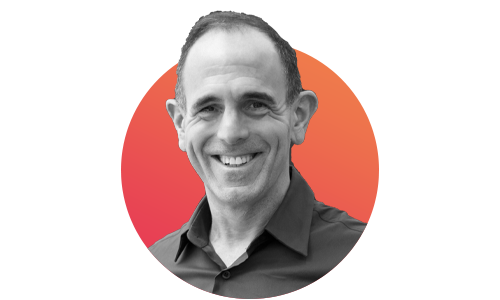 Keith is a general partner at Founders Fund. Earlier in his career, Keith was a litigator at the preeminent Wall Street law firm Sullivan and Cromwell. He began his career as a senior executive at PayPal and has served in influential roles at LinkedIn and as chief operating officer of Square.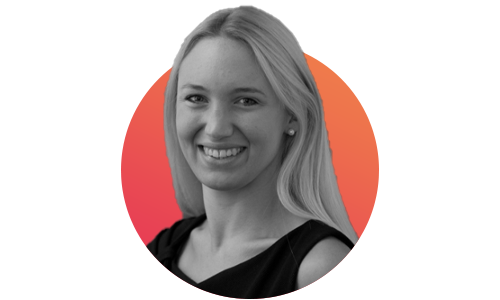 Susie is investment manager at HV. Since 2000 HV has been investing in internet and technology companies across several fund generation.Previously, she used to be an investor within Notion Capital and Frog Capital.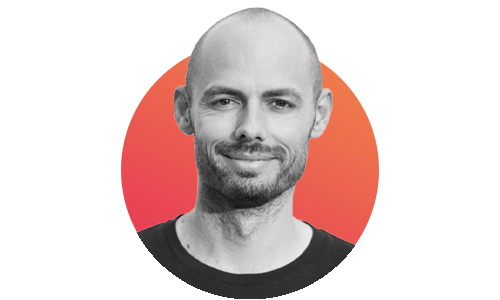 Søren is CEO of FarmBackup. He studied Innovation Management and Business Development at CBS. He graduated in 2011 and worked for Berlingske Media and TIDAL before he founded FarmBackup in 2015.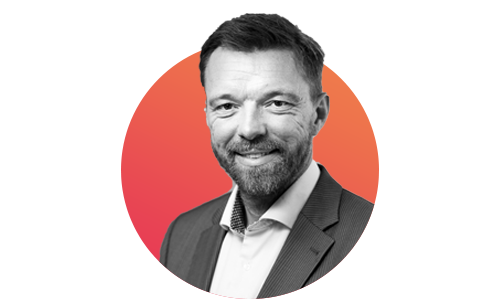 Director & Partner, Vitani Energy Systems A/S
Rasmus is director, partner at Vitani Energy Systems A/S and has worked with business development within data driven building management since 2003. He combines innovative technologies like IoT, biometrics, machine learning and AI, with redesigning business models and processes.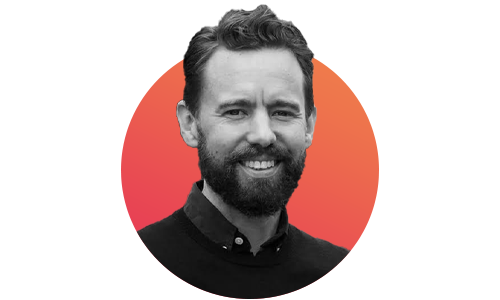 Oscar is heading up Antler Stockholm. He is an investor, entrepreneur, expansion specialist and leader with 13 years of experience in building and investing in ventures around the world. He previously co-founded BIMA, and has worked at Spotify, Kinnevik and Universal Avenue.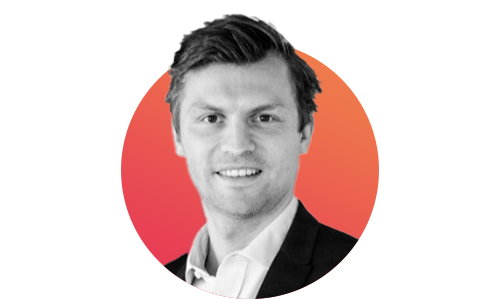 Oliver Julius Burch Fjellvang
Ceo & co-founder, Cleardox ApS
Oliver the co-founder of ClearDox passionate and driven entrepreneur that strives to build scalable tech products and sustainable companies. He started his career in the financial and legal sector but has since transitione to entrepreneurship, innovation and digital product development.

Founder & chairman, Astralis A/S
Nikolaj has an impressive repertoire of experience in founding, managing, and investing into growth companies.and in 2016, Nikolaj co-founded Astralis. Previously, he founded Polar Rose (acquired by Apple), Imity (acquired by Vodafone), and Speednames (acquired by Group NBT).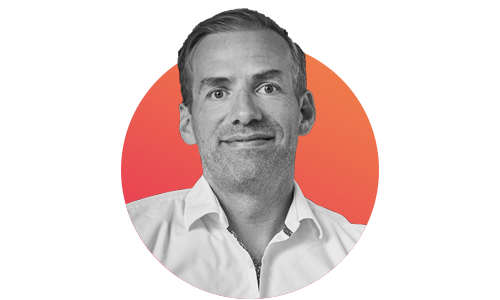 Thomas joined GreenMobility in 2017 as Chief Marketing Officer, progressing to CEO of the Danish operations in 2019 and Group CEO in january2020. Before GreenMobility Thomas built a number of own companies and held commercial positions in the media and EV-infrastructure industry.

Akshay is the co-founder and CTO of the Cerebriu. He is passionate about translational science where state-of-art machine learning techniques may be deployed in real-world scenarios for saving lives and improving patient care.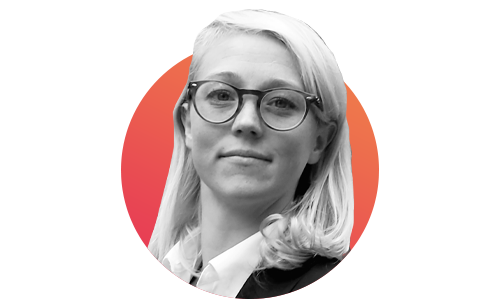 Charlotte is the Head of Blockchain at Moonjelly, a platform coming in 2022 that turns ocean-impact donations into investments. Charlotte is also a Business Development and Blockchain Researcher at hiveonline ApS, as well as a Country Analyst at The Economist Intelligence Unit.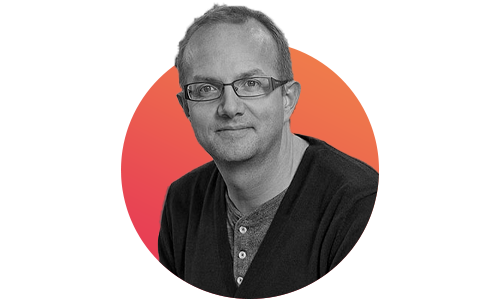 Partner, Balderton Capital
Daniel joined Balderton as a General Partner in 2013. Prior to Balderton, Daniel spent 5 years as a partner at Wellington Partners and worked on investments including Spotify, Hailo (now part of FREE NOW), Qype (sold to Yelp), Readmill (sold to Dropbox), and Bookatable (sold to Michelin).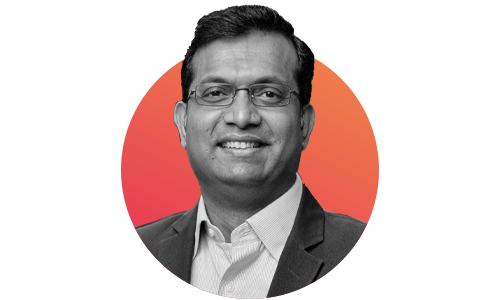 Himadri PhD is the Lead for Quantum Programmes at VTT. He is leading the first Finnish quantum computer build project in Finland, currently ongoing at VTT in close cooperation with IQM. He has almost 20 years of professional experience in innovation.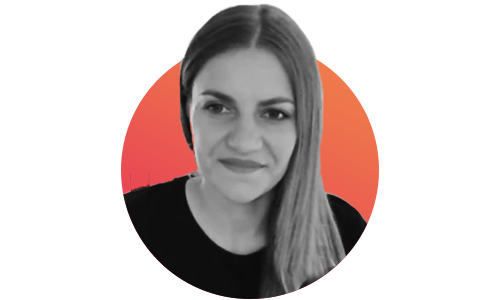 Technology Strategist, Microsoft
Irina is a Technology Advisor and works with software companies and advises them how to use Azure in the best possible manner."Prior to joining Microsoft, Irina was a CTO of a startup.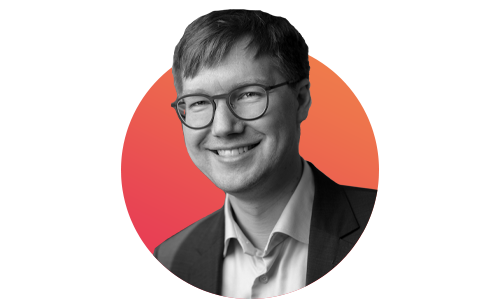 CEO & Founder, Hybrid Greentech - Energy Storage Intelligence
Rasmus is the CEO & Founder of Hybrid Greentech. He has been passionate about Energy Storage and Power to X since 1999. Rasmus Rode Mosbæk has more than 12 years of practical experience with hydrogen and battery energy storage systems and components.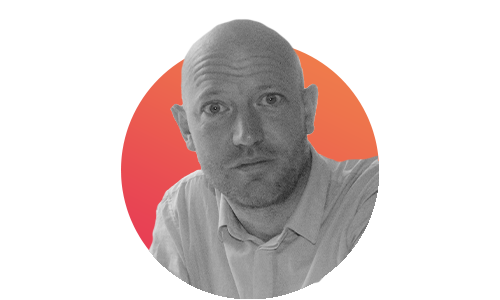 Managing Director, Projct Ltd.
Mikkel is the managing director at Projct. He has experience from luxury and lifestyle SMEs and startups, such as Alexander McQueen and Sedition, as well as corporate clients including HSBC, P&G, Cathay Pacific, and many others.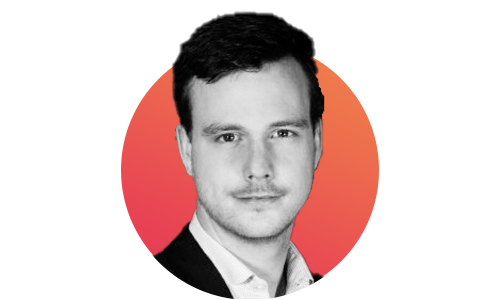 Founder & CEO, M-Lund.com
Mathias is the Founder and CEO of M-Lund.com. Previously, he has been Co-founder and CEO at CompetencySpace and also founder & CEO EdTalk -a Social Learning Space for the education sector.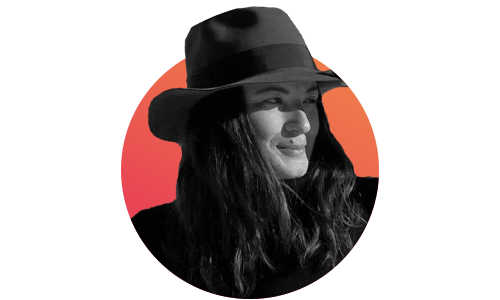 Founder & CEO, Positive Fibers B.V.
Marjie de Roos is the founder and CEO of Positive Fibers, a company that enables you to wear your values for collective prosperity. She's a renegade economist, independent fashion industry invader & radical optimist in pursuit of aesthetics with ethics.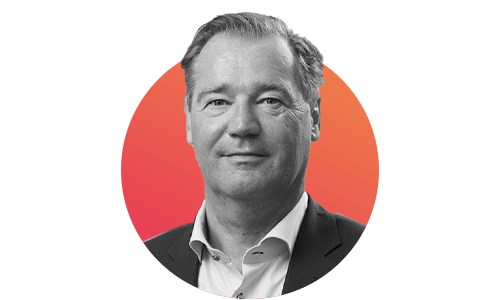 General Partner, Seed Capital Denmark
Lars is a serial entrepreneur with several successful exits to his name. He has more than 25 years experiencein the Danish and international IT industry, providing him with insight and network contacts that are essential to his daily decisions as General partner in SEED Capital.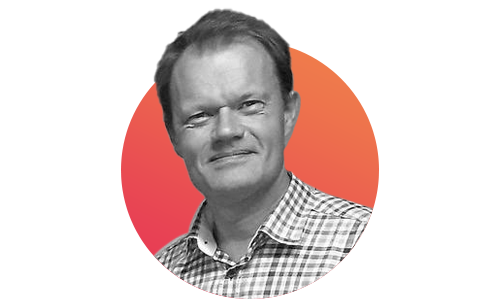 Founder and CEO, SiliconHagen
Jan is the founder and CEO of SiliconHagen. As Head of Strategic Partnerships, he previously assisted multi-award winning Danish Edtech company Labster in growing from 12 to 100 people over 4 years.He is currently a member of the Advisory Board of 12 Danish Founders and CEOs convened by Danish Chamber of Commerce.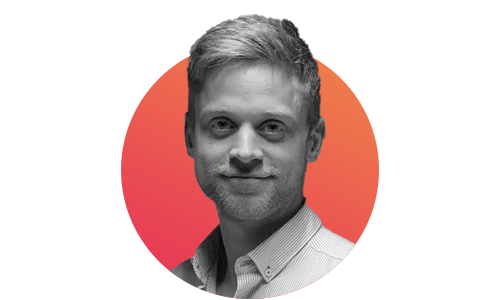 Rasmus is the CEO and co-founder of Relion. During his bachelor's degree in computer science, he co-founded the employee scheduling platform Relion after experiencing the pains of bad scheduling systems in the restaurant sector.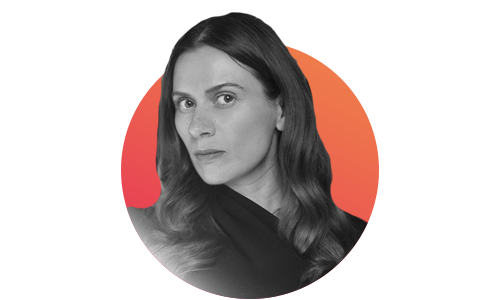 Co-founder and CEO, CanopyLAB
Sahra-Josephine Hjorth is co-founder and CEO of the edtech company CanopyLAB. She also serves as the Vice-Chair at DI Digital and faculty at Singularity University focusing on Artificial Intelligence and the Future of Learning.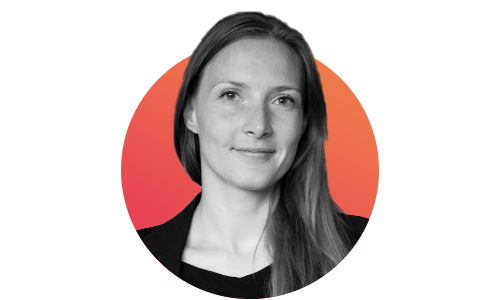 Director of Investment, Digital Hub Denmark x Matrikel1 x MESH Community
Zenia is the Director of Investment at the Creators` community (Digital Hub Denmark x Matrikel1 x MESH Community). Previously, she was CEO Founders House and Metrikiel 1.