The concept of TechBBQ was born in 2012, when a handful of entrepreneurs from the Danish cities of Copenhagen and Aarhus came together with a wish to create a space for tech innovators to network, exchange ideas, inspire each other, and ultimately help their businesses grow and support the then-small startup ecosystem.

This wish flourished into the very first official TechBBQ, which welcomed 300 people to Copenhagen's Old Stock Exchange in 2013. From there, TechBBQ continued to grow until 2019, when we had our biggest event yet, with 8,013 registered ticket holders. Due to the COVID-19 pandemic, TechBBQ held our annual summit digitally in 2020, before returning to Øksnehallen, but as a hybrid event, implementing the digital aspects, in Copenhagen's Meatpacking District. In 2022, will we expand further, holding our summit at the historic venue of Lokomotivværkstedet, a historic steam engine workshop, where we will continue to expand our event and our ecosystem into the future.
Speakers attending: Des Traynor CEO at Intercom,
Matt Miller Partner at Sequoia Capital,
Kelly Rutherford Investor at Whyzzer,
Rosie Rios Politician & Servant, Treasurer of the United States,
Vishal Vasishth, Managing Director at Obvious Ventures,
Joy Robins Chief Revenue Officer at Washington Post,
Siyabulela Mandela Journalist at Journalists for Human Rights,
Kinga Stanislawska Founder at European Women in VC,
David Walmsley Chief Digital & Technology Officer at Pandora,

Media attending: Nick Huber Freelance journalist, Jason Aten Inc. Magazine, Morgan Meaker WIRED UK, Jennifer Strong MIT Technology Review, Adam Bluestein Fast Company + Fortune, Jared Lindzon Fast Company + Globe & Mail, Charlie Taylor Business Post, Niels Lunde Børsen, Peter Hesseldahl Mandag Morgen

Startups/Scaleups attending: SynergyXR Uniify, Meilirobots, TTIP Global, The Talent Bay, Public, Rentle, Lioness

Partners attending: People Ventures, Industriens Fond, EIFO (Vækstfonden), PwC, A.P. Moller Maersk, Antler, Mesh Community (Matrikel1), Investment in Denmark, Dassault Systems

Number of days: 2
TechBBQ 2023 Lokomotivværkstedet
We are in a state of hyper-connectivity and entanglement, with new technologies & conversations unfolding across the world, driving and shaping the pace and scope of the events we experience. Our daily lives are a connected patchwork of overlapping elements - from the relationships we forge through to the devices we use and now, as we know, the complexity of geopolitical affairs.

With 8 billion people on this earth, now more than ever, we need to harness the idea that the choices we make, and the endeavors we pursue can create waves beyond our immediate worlds; socially, politically and environmentally.

Through the use of technology, sharing of ideas and leaning into the unknown, we can build together, not apart. We're not "just" building a product, or "just" investing in a startup. Our decisions have the potential to go off the beaten track and make incremental, yet far-reaching impact - even if you can't see it yet.

So, let's ask the questions; who are we impacting, why are we making the choices that we are and how can we think outside of the box?

Harness this entanglement at TechBBQ, a place to explore and sense new opportunities that can, by 6 degrees of separation, lead you to a solution.

For the themes this year, go to this page here.

We are ready to give you the best event experience possible!

Make sure you are onboard for the 11th edition - and ready to take part in the action!
TechBBQ 2022 Lokomotivværkstedet
You may wonder, why was discovery our main stage theme this year?

Well, because we as individuals and as a civilization always are on the lookout for new horizons and exploration of new opportunities.

Our Nordic startup ecosystem, the community around it, all of the founders, as well as the team behind TechBBQ all, hold this theme close to our hearts.

We are all constantly discovering new places, feelings, people, technologies and experiences.

Check out all of our stage themes here.

For us at TechBBQ, this means a new team, a new venue and new goals.

We're major believers in the saying "the more the merrier," but we won't compromise quality for the sake of quantity.

So while we would like to see our summit's attendance grow to above 10.000 registrations and beyond, we also need to ensure that we curate quality experiences and connections for everyone along the way, hence we had 6400+ registered ticket holders.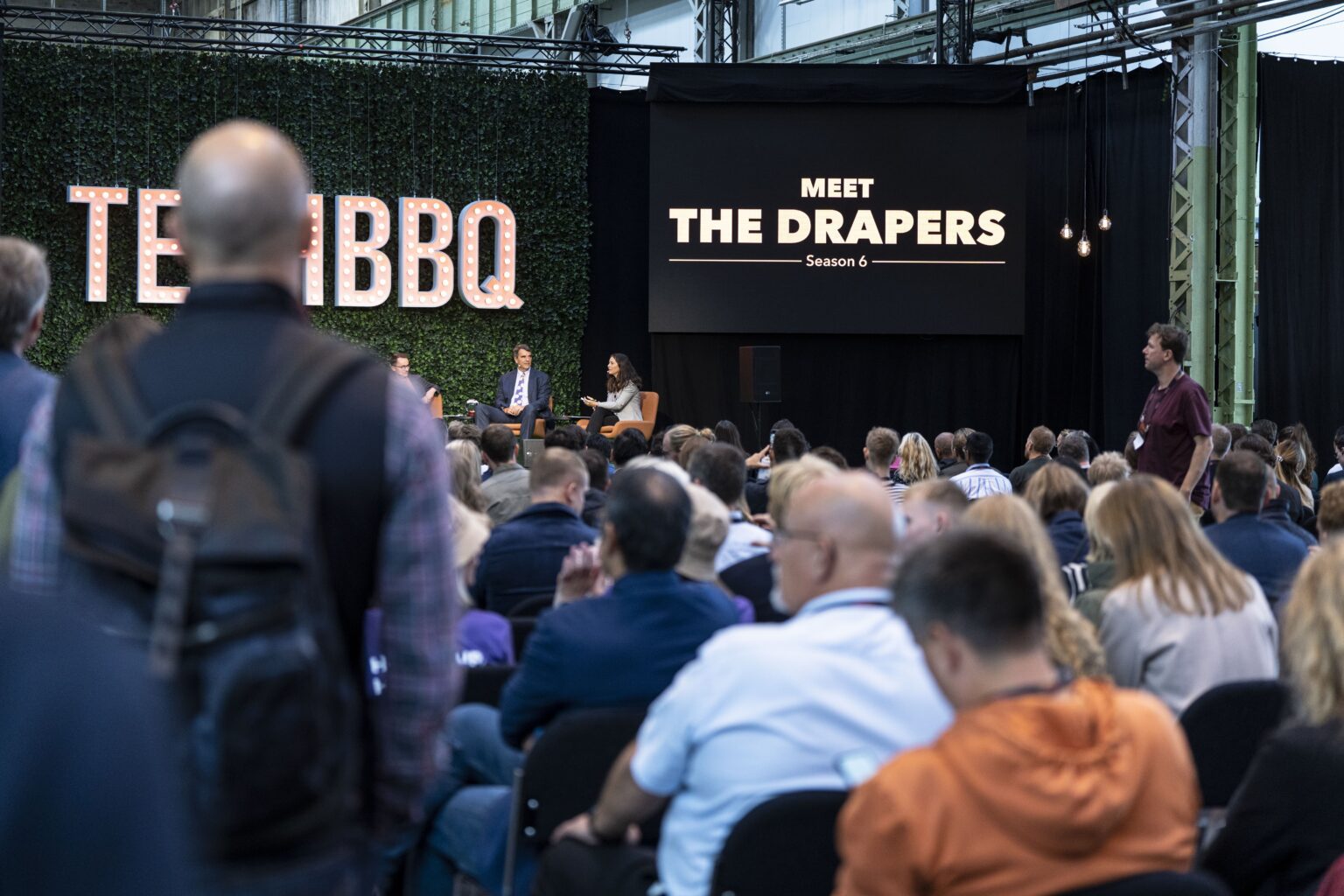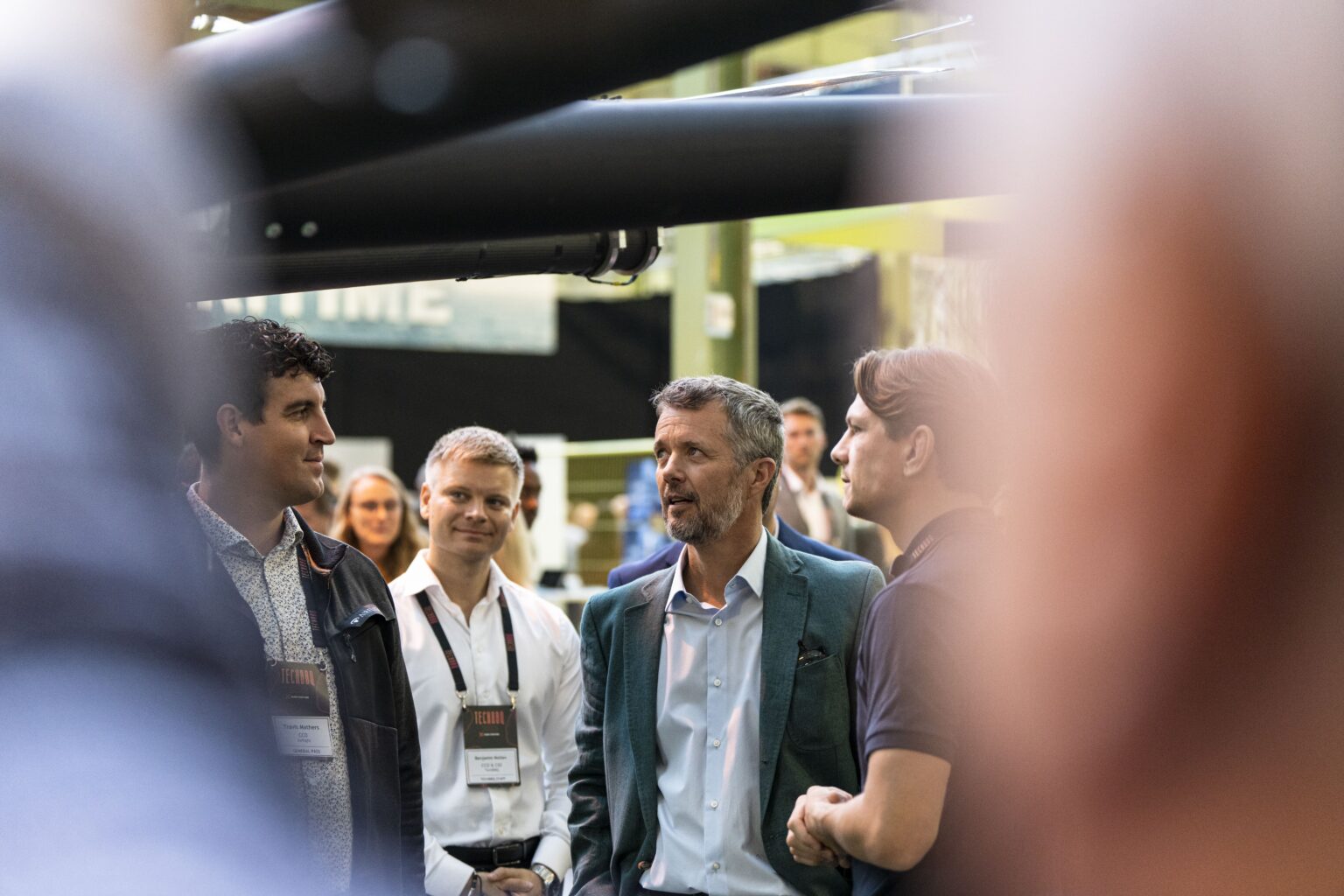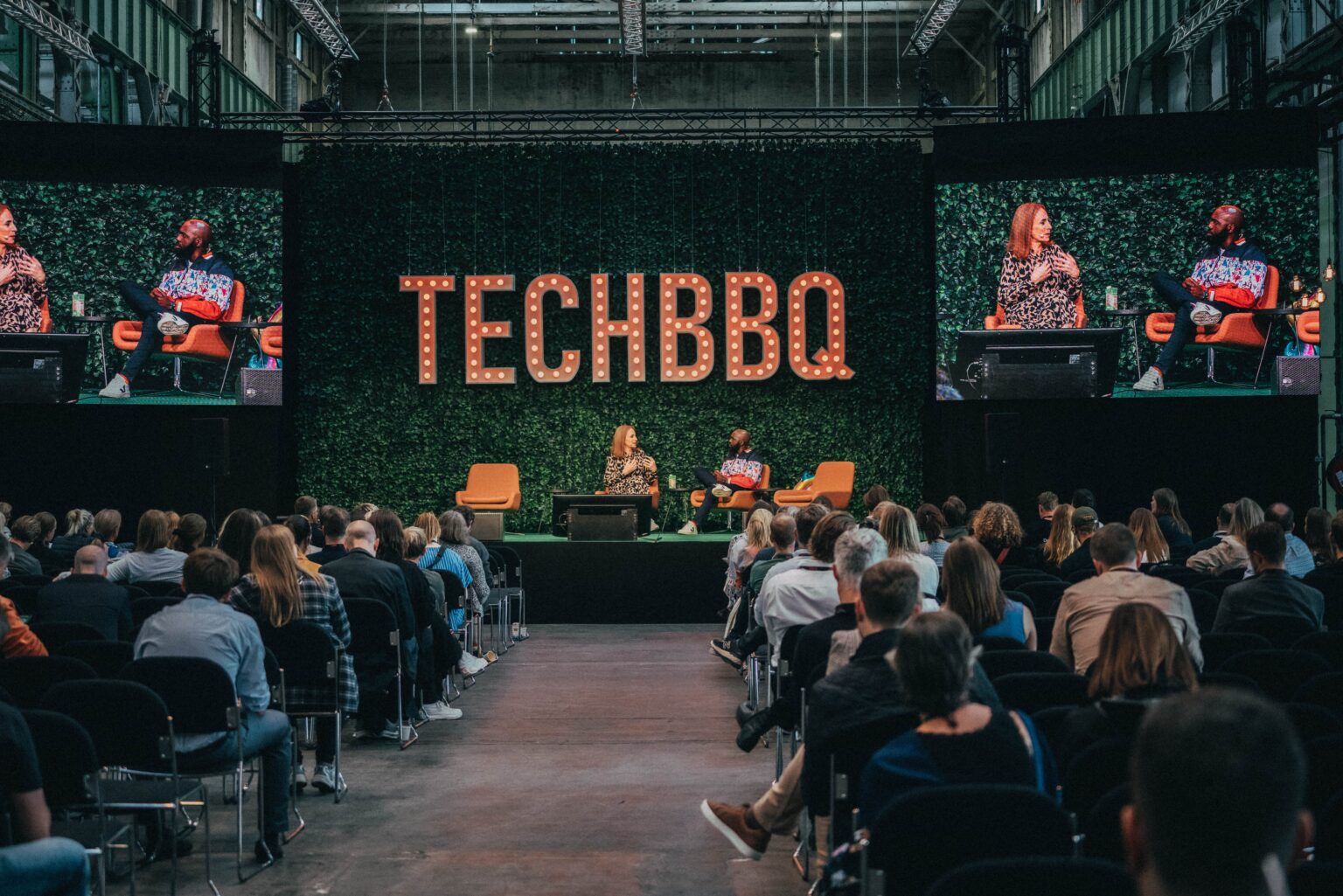 Selected speakers: Tim Draper, Erika Cheung, Dan Burgar, Oscar Hoglund, Caroline Farberger, Mette Lykke, Ken Villum Klausen, Lars Løkke Rasmussen, Tommy Ahlers.

Selected media: TechCrunch, CNN, Fast Company, WIRED, Tech.eu, New York Magazine, Sifted, Danmarks Radio, Frihedsbrevet, Weekendavisen, Berlingske, Børsen.

Royals:Visit from HRH Crown Prince Frederik of Denmark

Selected startups/scaleups: Lunar, Seaborg, SynergyX, Stykka, ATLANT 3D, Cogo, Plan A, Mindpool, YouNoodle.

Selected partners: Digital Hub Denmark, The Danish Industry Foundation, Hempel Foundation, The Innovation Fund, Meta, Maersk, McKinsey & Company.

Number of days: 2.
Selected speakers: Adam Cheyer, David Simas, Chris Sacca, Oscar Sehlberg, Westergård, Jennifer von der Heydt, Sherry List, Cecilia Qvist.

Selected media: Tech.eu, Sifted, Grit Daily, New York Magazine, Børsen, Berlingske, IT Watch.

Selected startups: Corti, ComplyCloud, Geras Solutions, Worksome, LastObject, Lenus eHealth, Stykka & Certainly.

Selected partners: NOVO Nordisk, The Danish Growth Fund, Velliv Foreningen, Mærsk, Innovation Centre Denmark.

Number of days: 2.
The year 2021 was special in its own way.

With the global startup community itching to get back to in-person events after the worst of the pandemic, TechBBQ 2021 hosted our 9th event with 5000 registered visitors from around the world.

After a year and a half of quarantines and Zoom calls, our community was overjoyed to return to physical events— as were we!
TechBBQ 2020 - Online Event - Matrikel 1
In 2020, TechBBQ went completely digital.

Yep, you guessed it. Because of COVID-19.

That meant a radical change to the way we normally approach and prepare for our annual Summit.

Instead of a physical attendance, our audience tuned in to four virtual stages from the comfort of their homes and through their computer screens.

This was a big challenge for us at TechBBQ due to the limited time available to pivot to organizing a large digital event. But just like our community, we're a group of innovators, so we learned from the experience, and became more conscious about how to facilitate digital and hybrid events, blending physical events with digital interactions going forward.

In 2020 more than ever before, we learned to be grateful for our community and to look forward to when we could return to the in-person events we love.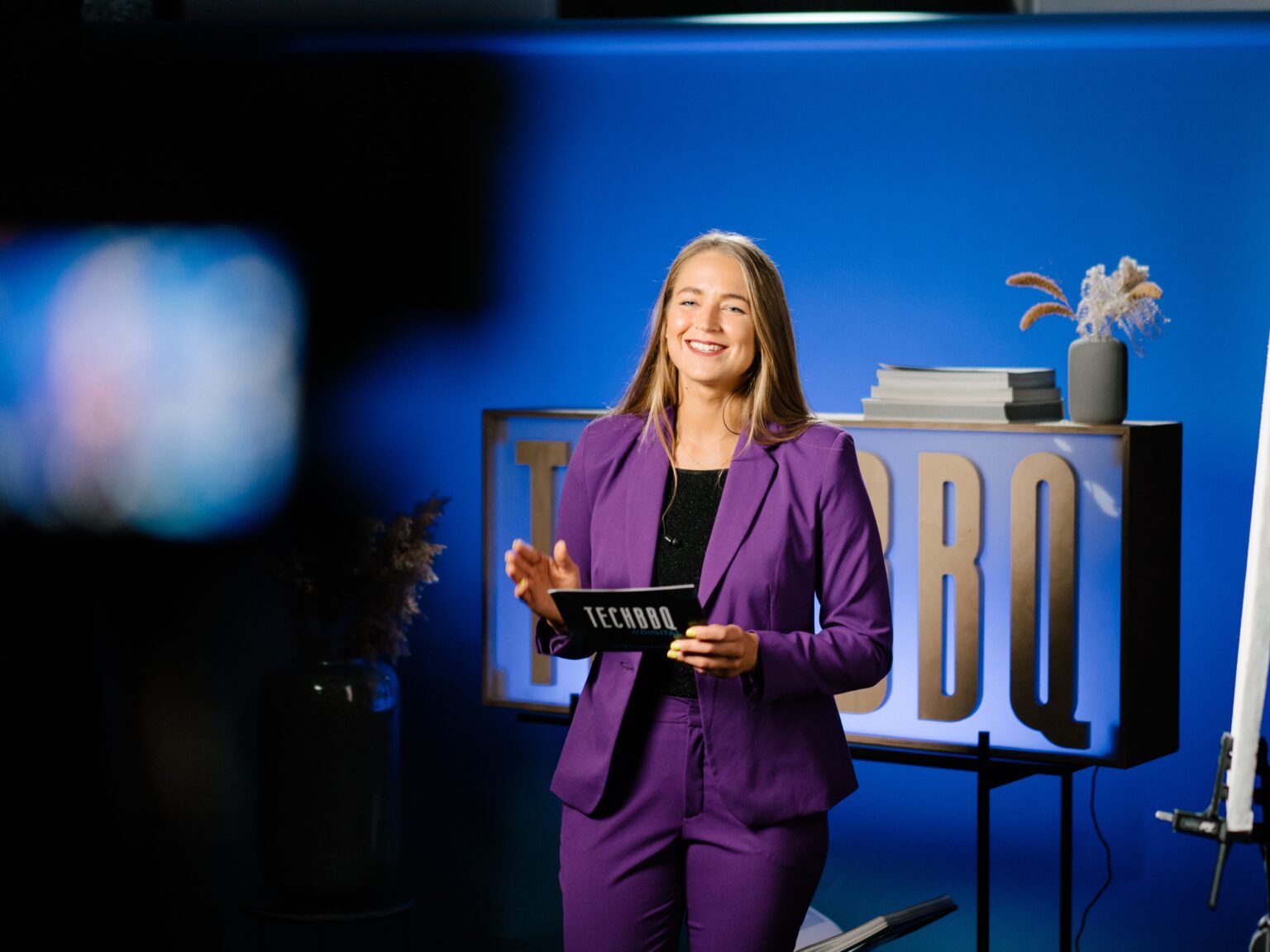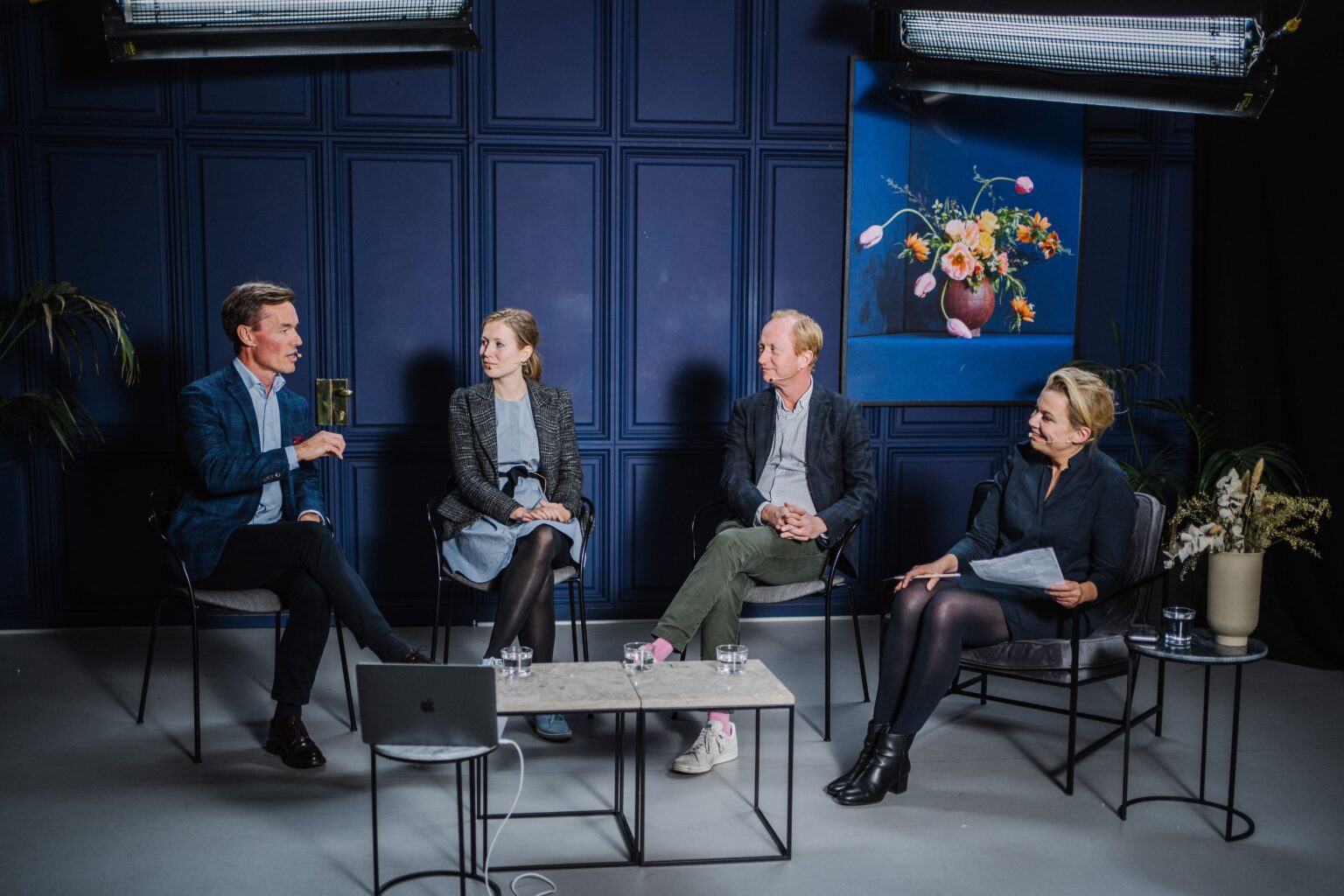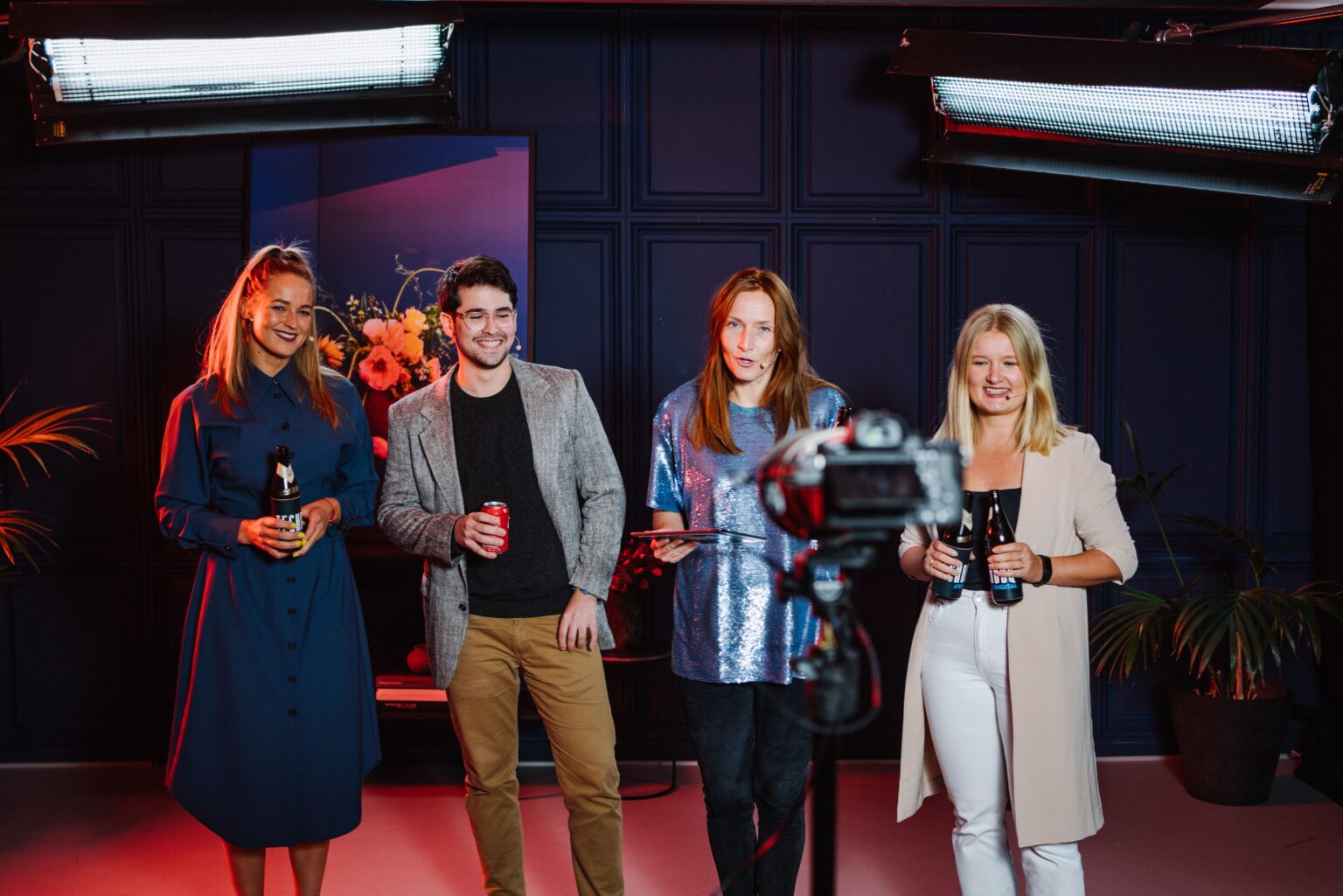 Selected speakers: Dr. Robert Langer, Martha Ivester, Aaron Ross, Frederikke Antonie Schmidt, Jakob Jønck, Werner Valeur, Troels Schönfeldt, Habib Frost, Jerry Colonna.

Selected media: Tech.eu, Grit Daily, Forbes, Sifted, The Sociable, Startup Beat.

Selected startups: Fresh.Land, Hololink, Lunsj, Minnity, Kamu, Eat Grim, GrassHoppr, Radiobotics.

Selected partners: Innovation Centre Denmark, Falcon.io, City of Copenhagen, Digital Hub Denmark, Danish Growth Fund, Danish Business Angels, byFounders, Silicon Valley Bank.

Number of days: 2 days - digital only.
Royals: The Royal Houses of Denmark and Sweden: HRH Crown Prince Frederik and HRH Crown Princess Mary of Denmark, and HRH Crown Princess Victoria and HRH Prince Daniel of Sweden.

Selected speakers: Aaron Ross, Annie Jean-Baptiste, Troels Schønfeldt, Frederikke Antonie Schmidt, Patrick Lee, Bob Young, Jess Fleischer, Nikolaj Nyholm, David Helgason, Erdem Ovacik.

Selected media: Mandag Morgen, Tech.eu, Grit Daily, Forbes, Sifted, Huffington Post, VentureBeat.

Startups/Scaleups: Grim, Florealis, Auka, Develop Diverse, Hiveonline, Tiimo, Grace Health, Peakon, Pleo, Upteko.

Selected partners: NOVO Nordisk Foundation, Deloitte, KPMG, IBM, Innovation Centre Denmark, Google, Preseed Ventures.

Number of days: 2.
TechBBQ 2019 was our largest Summit to date, bringing together a wide array of stakeholders and tech luminaries: journalists, investors, community builders, partners, universities, politicians, royalty, and of course the people that TechBBQ was built for - scaleups and early-stage startups.

TechBBQ 2019 was a sold-out two-day event, welcoming 8.000 registered ticket holders from all over the world to our corner of the Nordics.

We had many amazing international speakers in the line-up this year, making it an unforgettable event, and setting a high standard for the future.
TechBBQ Digital 2018 Øksnehallen
In 2018, TechBBQ surprised itself.

We grew even further in audience and scope, welcoming an incredible array of startups, scaleups, media, and even the Crown Prince of Denmark.

By this point, TechBBQ had grown and expanded immensely. Yet, its core values of doing things the Nordic way remained untouched. As the potential for further expansion in the number of attendees was promising, the team decided to cap the number of tickets and focus on quality instead of quantity.

It's become a crucial philosophy of TechBBQ to maintain its intimate and founder-friendly atmosphere. However, things changed on different levels.

Soon enough, the event organizers opened up for the public and welcomed not only core startups and investors, but also community builders, students, tech talents, representatives from corporations, international media, and people with a general interest in technology.

This welcoming approach to a variety of attendees was actually a reflection of the startup scene in Denmark itself and how it evolved over the past decade.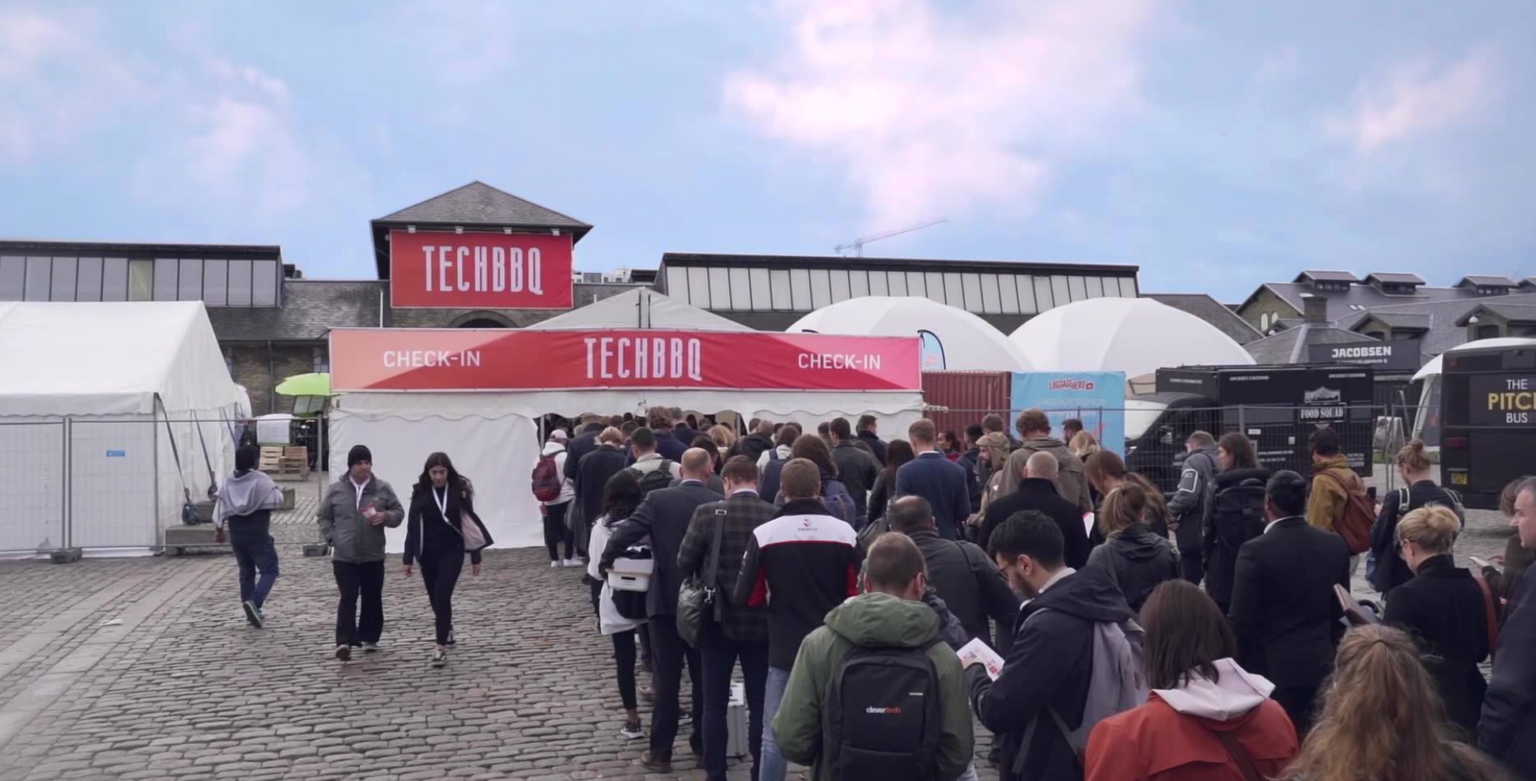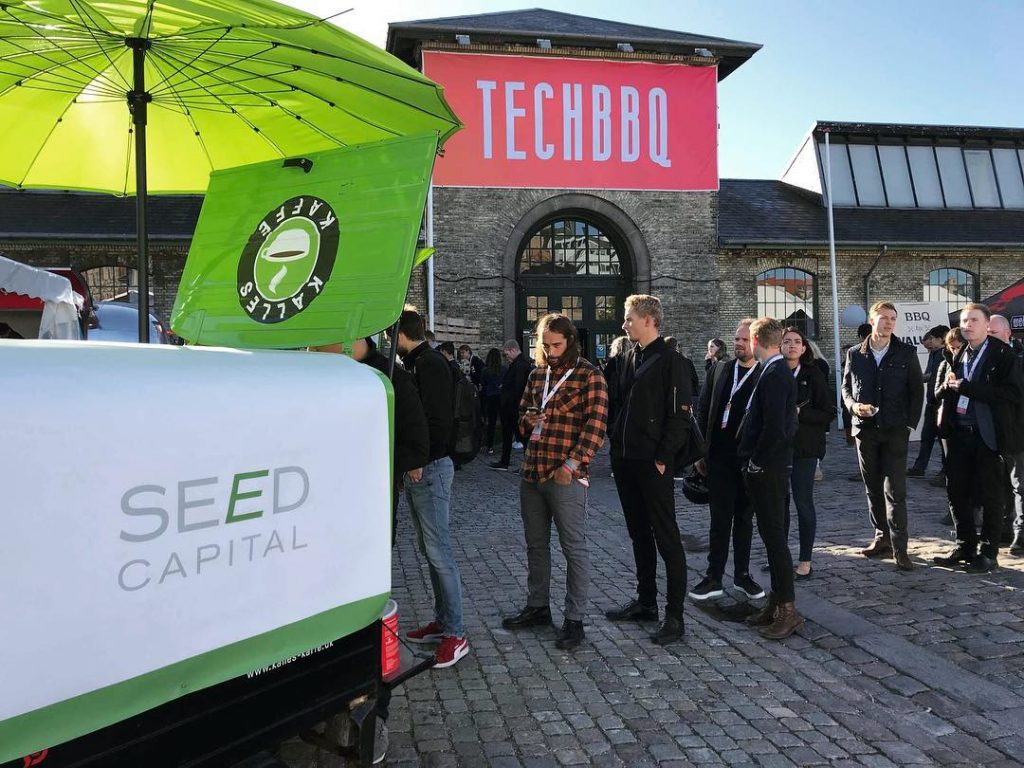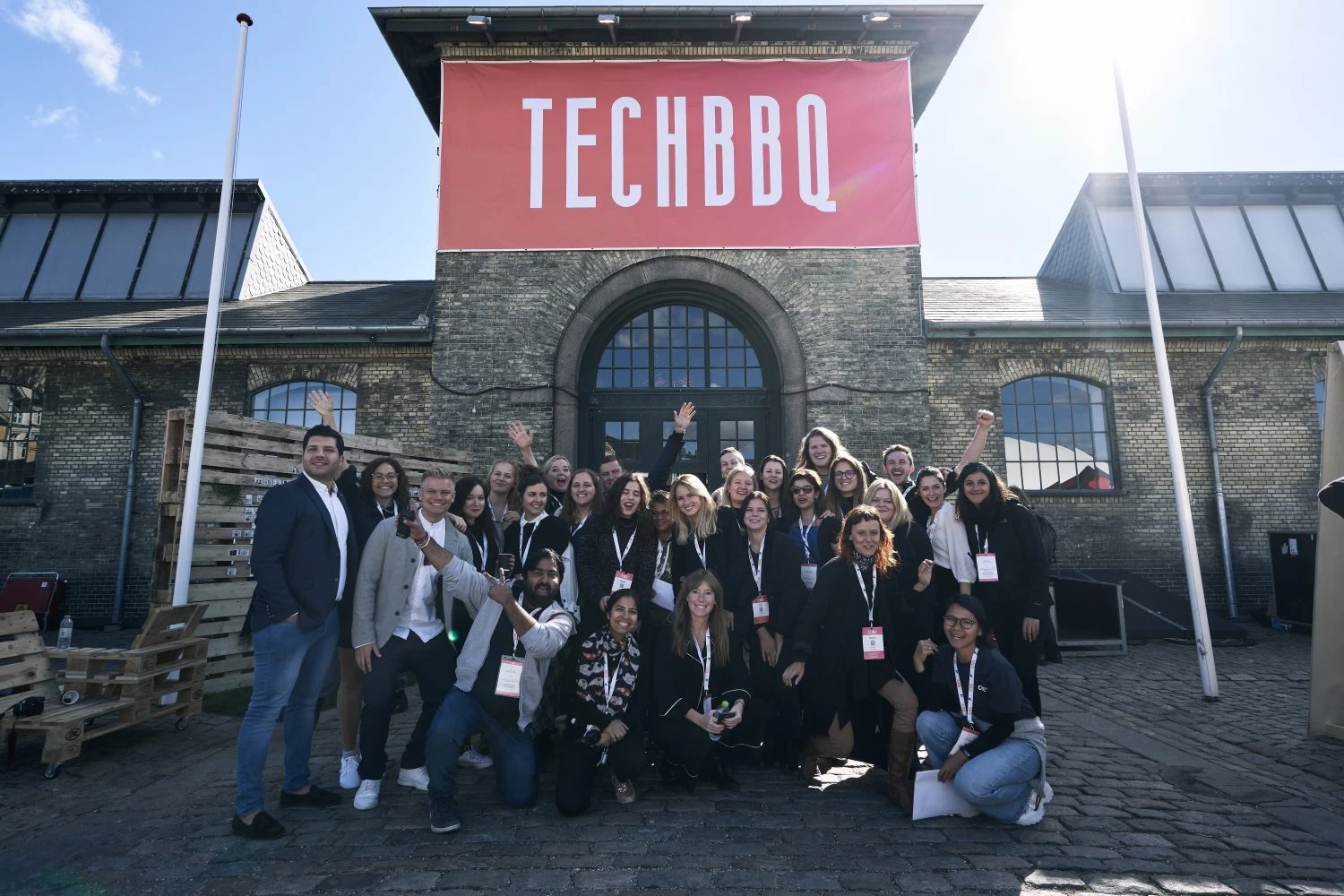 Royals: Visit from HRH Crown Prince Frederik of Denmark.

Selected Speakers: Tommy Ahlers, Joel Spolsky, Casey Fenton, Natasha Friis Saxberg, Jesper Buch, Christian Stadil.

Selected media: Ritzaus Bureau, Børsen, Mandag Morgen, TechSavvy Media, IT Watch, Bootstrapping.

Selected startups: Valuer+, JumpStory, VR Pro, Silent Events.

Selected partners: Liva, Tesla, Google, Microsoft, KPMG, Accenture, Deloitte, Salesforce.

Number of days: 2.
Selected Speakers: Paul Rippon, Patrick Lee, Adeo Ressi, Rufus Blas, Renaud Visage, Mattias Ljungman, Lars Thinggaard, Steli Efti, Holly Liu, Louise Ferslev, Tine Thygesen, Henrik Zillmer, Jonathan Löw.

Selected media: Mandag Morgen, IT Watch, Berlingske, TechSavvy Media, Computer World, Erhvervsministeriet.

Startups/Scaleups: Labster, First Bond Wearables, Clue, Pleo, Ontame.

Selected partners: Industriens Fond, SEED Capital, Nordic.AI

Number of days: 2
For the first time, in 2017, TechBBQ was hosting a conference for two days.

The Summit had grown from being a small tech event with only 300 techies into a more mature and modern large-scale event with international attendees flying in from all not only Europe, but from all over the world, especially the United States.

After a couple of years in The Opera House, the Summit moved to a bigger and more raw venue in the Meatpacking District of Copenhagen.

Here, in the urban parts of town, co-founders, investors, customers, employers, talents, VC's, partners, community and media met to exchange ideas, stories, knowledge, and contacts.
TechBBQ Digital 2016 Copenhagen Opera House
In 2016, the Danish startup scene gathered at the iconic Copenhagen Opera House for one last time. The one-day program was packed with inspiring speakers, panel discussions, and a world premiere of the Danish Spiri electric car.

Check it out here.

The conference was buzzing with Scandinavian and International players with an interest in the latest trends and tech-based startups.

The efforts of the small but dedicated TechBBQ team were assisted by sponsors and volunteers and resulted in a sold-out event with around 2000 registered participants.

Since the event was sold-out prematurely, several companies and players approached to see if there should be an extra ticket for them.

Former CEO of the online delivery service Just Eat, Klaus Nyengaard, who is one of TechBBQ's founders, told how they had to say no to several investors, as the tickets were sold-out.

The success of TechBBQ 2016 is reflected in the expansion of TechBBQ's set-up in the coming years.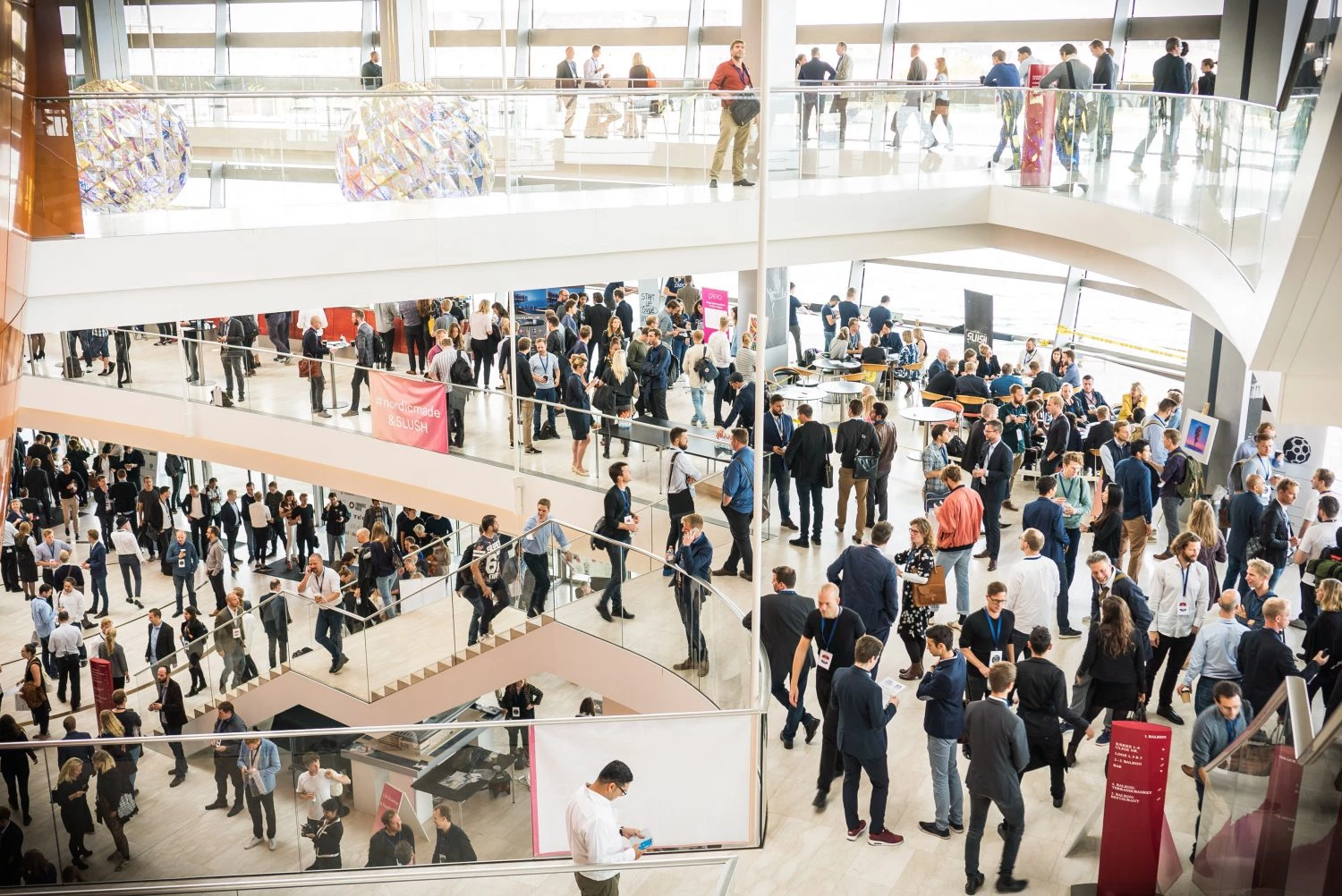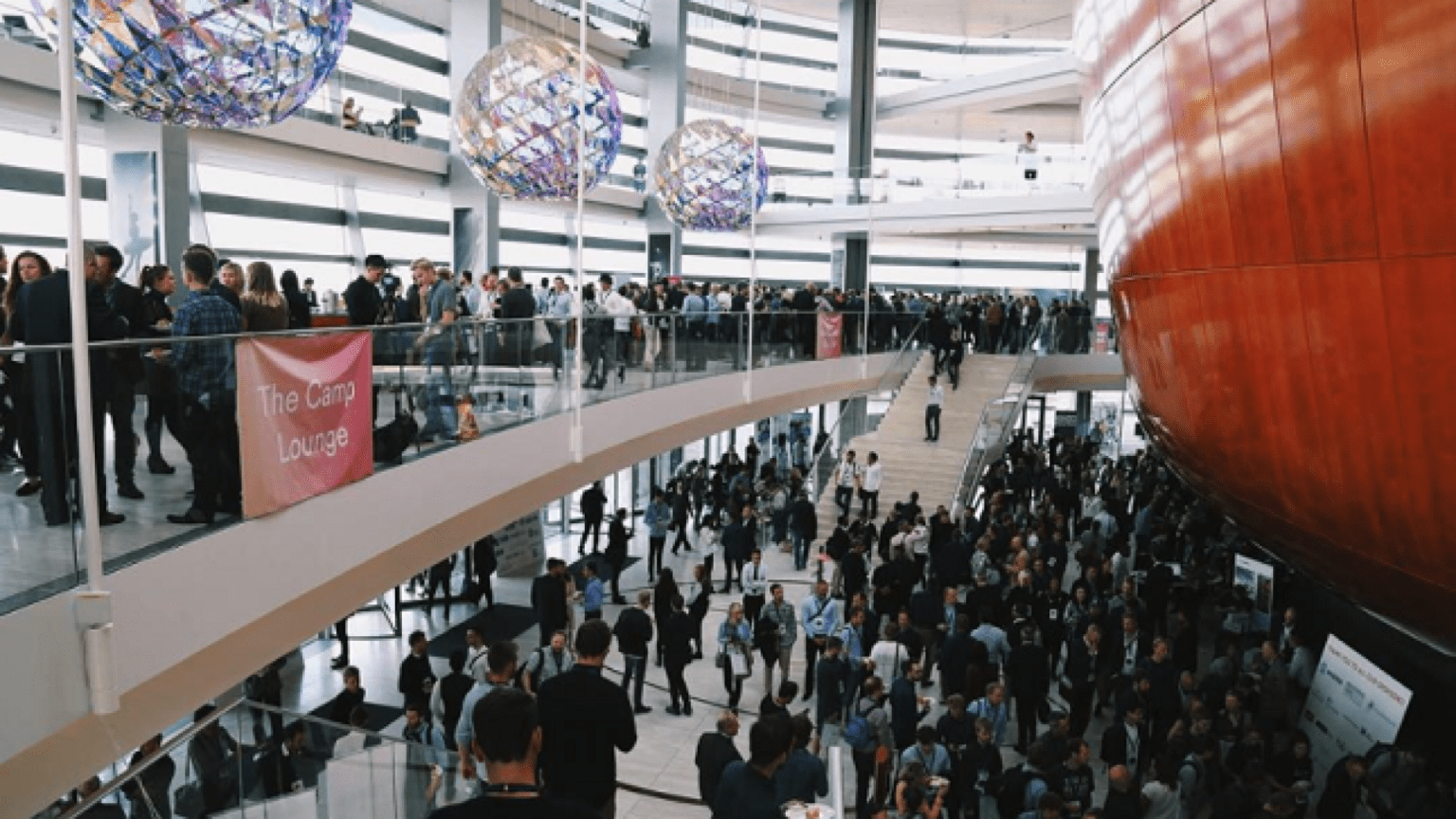 Selected speakers: Henrik Werdelin, Christian Broendum.

Selected media: Trendsonline, Version2, Dansk Industri.

Selected startups: Beta Dwarf, Fitbay, Washa, Be My Eyes.

Selected partners: Accelerace, The Danish Growth Fund, Microsoft.

Number of days: 1.
Selected speakers: Henrik Werdelin, Christian Broendum.

Selected media: Trendsonline, Version2, Dansk Industri.

Selected startups: Beta Dwarf, Fitbay, Washa, Be My Eyes.

Selected partners: The Danish Growth Fund, Microsoft.

Number of days: 1.
TechBBQ 2015 CPH Opera House
Moving to the Opera House in 2015, TechBBQ was ready for an expansion to 1.000 registered ticket holders for the first time in its short history.

This was also the first time the stage was set for an international event of this magnitude, attracting stakeholders from all over the world and bringing the entire startup ecosystem to the Opera House in Copenhagen.

Since its inception, TechBBQ's philosophy has always been about addressing issues in connection to the startup environment that have not been talked about before.

The concept is that everyone on stage should be willing to have the desire to be brutally honest, whether you tell stories related to the company or their private lives.

For these exact reasons, the co-founder of Unity Technologies, David Helgason, went on stage and gave a talk on the struggle before success. He shared the journey of how Unity Technologies went from being close to bankruptcy to being the world's most used game development software.

2015 was also the year where another memorable barbecue - for the third time running - was arranged.

This was held at Rainmaking Loft, the Startup Bootcamp, conveniently located next to the Opera House.
TechBBQ Digital 2016 Copenhagen Opera House
With the successful debut in 2013 in the bag, TechBBQ was off to a great start.

Now, the early founding team wanted to build on the concept and develop it further.

So, the venue changed from The Old Stock Exchange to Copenhagen Business School in order to host twice as big a crowd.

The TechBBQ tagline back in the days was "Double up and extra spicy", which seemed fitting for the second event, which doubled in size, program and impact.

One of the keynote speakers that still today is the center of the conversation in the Copenhagen tech scene is Mette Lykke, CEO of Endomondo back then, now TooGoodToGo.

Her speech was one for the books as she openly spoke about her personal experiences and shared some intimate details about the growth challenges Endomondo was facing.

But also Asger Aamund, a prominent Danish businessman, was among the speakers - and he inspired the audience by telling them to keep working hard, as entrepreneurs will make it one way or the other if they can keep learning and never giving up.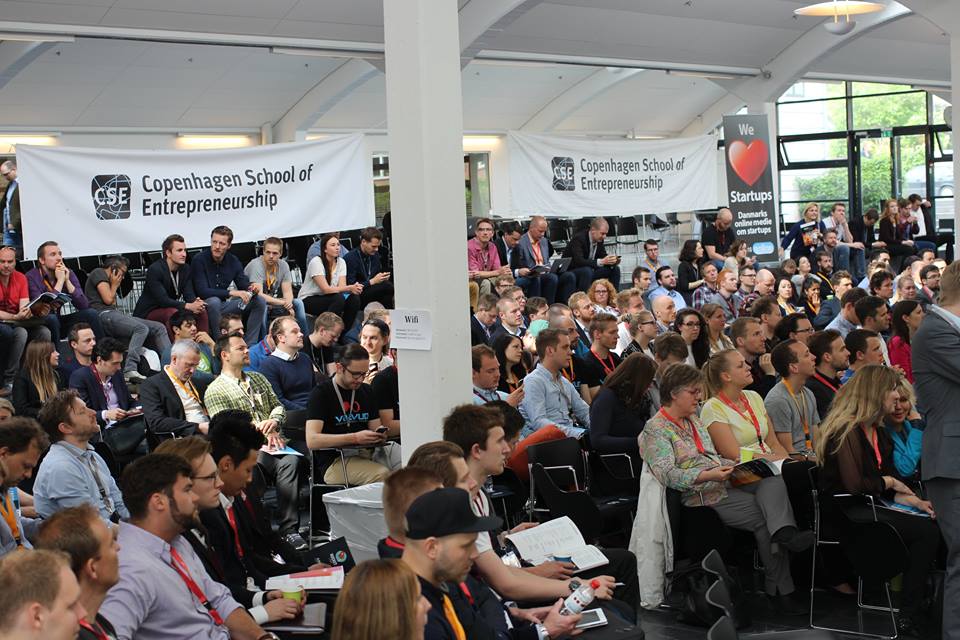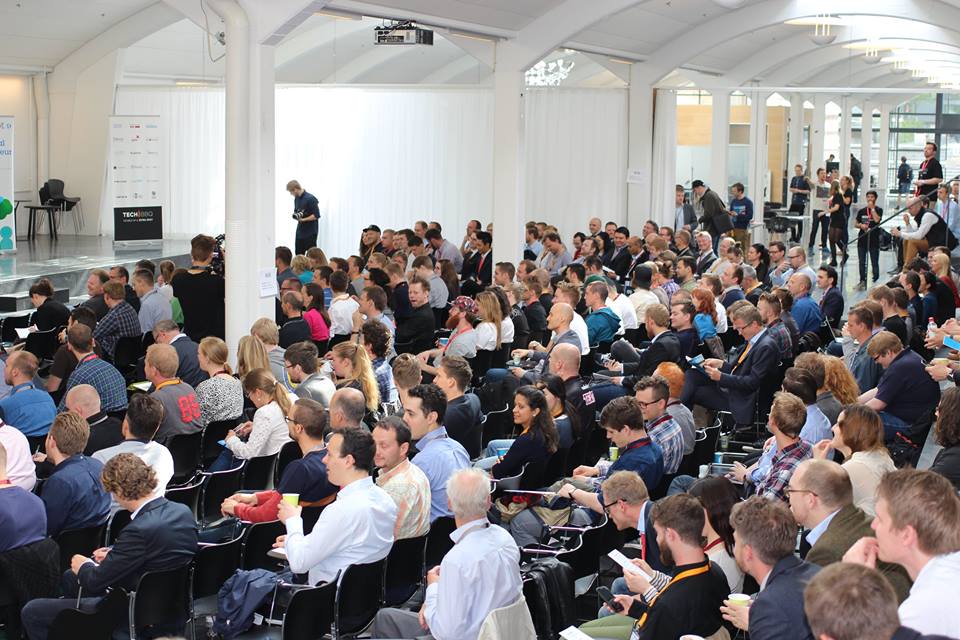 Selected speakers: Mette Lykke, Asger Aamund, Gulnaz Khusainova, Jakob Ekkelund, Christian Steffensen.

Selected media: Nordic Startup News, Trendsonline, Øresund Startups, Jyske Bank TV.

Selected partners: The Danish Chamber of Commerce, SEED Capital, IBM, IT-branchen, Accelerace, PWC.

Selected startups: Tradeshift, Falcon.io.

Number of days: 1.
Selected speakers: Lasse Chor, Klaus Nyengaard, Morten Lund.

The only media back then: Trendsonline.

Selected partners: The Danish Chamber of Commerce.

Selected startups: Vivino, Sitecore, Zendesk.

Number of days: 1.
History was made May 7, 2013.

In multiple ways.

On this day, TechBBQ held its first official event ever.

With only 300 ticket holders. All of which were from the grassroots of the Copenhagen startup scene.

They were gathered to help each other grow and create connections across the board and to build a strong community to help further support the growth of the ambitious startups.

The event took place in the historic 17-century building of The Old Stock Exchange, (In Danish: "Børssalen") in Copenhagen.

The imposing building of the Stock Exchange lies beside the towering palace of the Danish Parliament "Christiansborg" in the center of the city. Somewhat overlooked by its more impressive neighbors on the so-called Slotsholmen island, where politicians still to this day have their daily meetings.

The Old Stock Exchange building, however, is nonetheless a fascinating piece of architecture with a fascinating story to tell.

With such a grandiose venue at TechBBQ's disposal for the first event ever, history was destined to be in the making.

Only few people back then could predict that TechBBQ had the potential to grow into becoming the largest startup and innovation Summit in Scandinavia and the third largest of its kind in Europe.

"Fuck hygge. I hate hygge!," Morten Lund said on stage in a provocative way as he wanted to prove the point of the Danes being too nice and modest.

"You need to have a bright idea, a strong team, and an even stronger why," he said and proclaimed:

"It's not about having a good time. Fuck hygge!".

Time would show that you indeed could combine "hygge" with "tech".

And get this: Event prices were only 300 DKK back in those days!