Thursday, 16-09-2021
Friday, 17-09-2021
Øksnehallen, Halmtorvet 11, 1700 Copenhagen
Check-in opens:
9:00 CEST
Stage program starts:
10:00 CEST
Stage program ends:
17:00 CEST
Doors close:
18:00 CEST​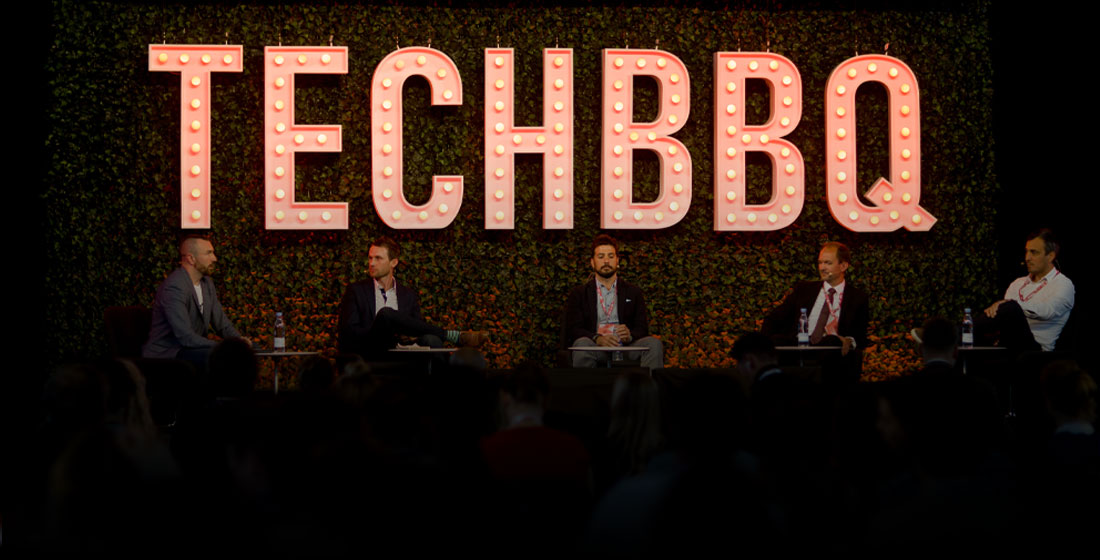 TechBBQ is curating an incredible program across 4 different stages, each tailored to provide top-notch content from the brightest minds in the game.
Listen to intimate fireside chats at our Campfire Stage, get a first look at the unicorns of tomorrow at our BBQ Stage, hear from bold entrepreneurs at our Forest Stage, and take a deep dive into tomorrow's breakthroughs at the Tech Stage.
The main course for TechBBQ 2021's stage content, the BBQ Stage will cover the most important topics affecting our ecosystem at large, with both local and international talent taking the stage.
This stage emphasizes the Tech in TechBBQ, with content specially curated for the developers and die-hard techies among us.
We may be at a tech summit, but we can still connect with nature! The Forest Stage will feature material around our theme of Unleashing Impact, as we bring you the outdoors, inside.
Campfire Stage | Outdoors
Designed to feel like you're actually sitting around a campfire— minus the heat, smoke, and mosquitoes. Join us outside for cozy fireside chats, in-depth panel discussions, and lots of hygge!
Take a deep dive into what fascinates you! TechBBQ's Workshops & Sessions Program will cover a range of topics in our side venues, which are all just a short walk from Øksnehallen. Industry professionals and startup ecosystem specialists will host these 45-minute sessions to give you practical, hands-on experience and knowledge.
Take advantage of the smaller workshop sizes to network with other participants and hosts so you can gain insight and leverage it to improve your business and yourself. Also, one of the workshop rooms will be live streamed onto Brella so all of our digital attendees can tune in!
WORKSHOP LOCATIONS
/ SEE SIDE VENUE MAP
Forsamlingshuset | Onkel Dannys Pl. 5, 1700 København
H15 (Scene Room) | Halmtorvet 15, 1700 København
Spisehuset | Tietgensgade 67, 1704 København V
Råhuset | Onkel Dannys Pl. 7, 1711 København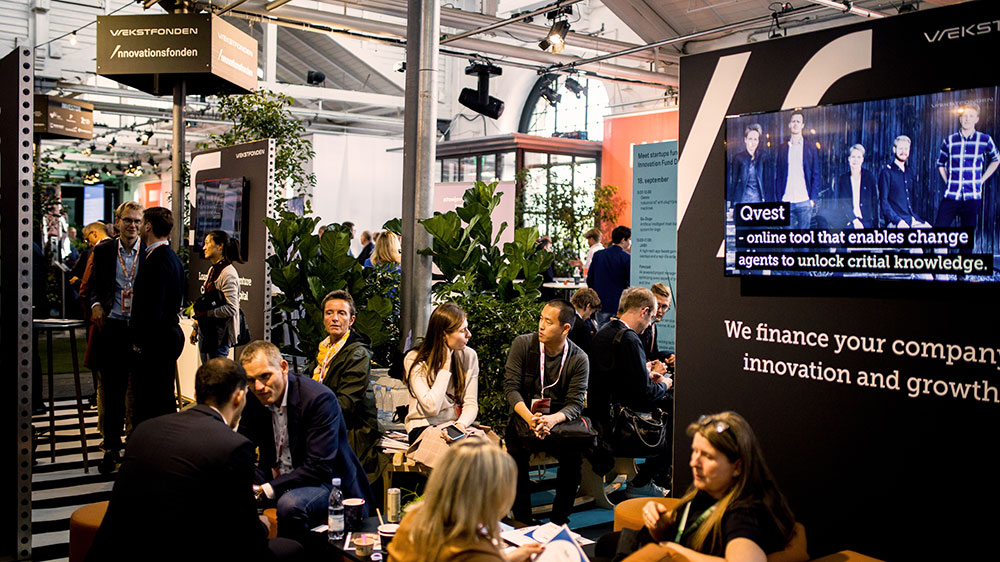 If you're a startup looking for funding or an investor looking for the addition to your portfolio, look no further. TechBBQ is partnering with Brella to bring you an AI-driven matchmaking platform that helps you to find, match, and meet the people who can bring your business to the next level.
Brella will be your event app during the Summit in Øksnehallen. When you join the platform and fill out your profile via our join link and code, you will be able to:
See the full 2-day program schedule
Start bookmarking sessions and scheduling meetings
See the venue map for directions
Watch live-streamed content during the event days across three of our stages.
Ask questions to the speakers and panels through Q&A sessions.
Filter & search the complete attendee list by name, job title, or keyword to find relevant connections.
Receive suggested attendee connections through Brella's AI-powered matchmaking tool for in-person or virtual meetings.
Book meetings, after which you will automatically get a reserved table in our networking area within Øksnehallen.
Meeting new people and building new business relationships is one of the greatest motivators for people to attend our events. Just one valuable connection can be more valuable than the price you paid for the ticket!
When will I get access to the event platform?
Access to Brella will launch on September 2, and all ticket holders will receive an email with a join link and code.

Remember to create your profile in advance, which is used for AI intent-based matchmaking. Once you finish your profile, you can begin to pre-book meetings and bookmark sessions!
It's in the name! You can't go to TechBBQ without visiting our BBQ Village for some delicious food and drinks. Even though TechBBQ has grown massively since our inaugural event in 2012, we do everything we can to maintain the atmosphere of hygge that defines us and the Danish way of life.
Food is a vital part of that - we all have to eat, so we want the BBQ Village to be a place where all of our participants can sit down together to eat, drink, and be merry!
Come and see some of the most innovative startups around in TechBBQ's showcasing area! With several startups and scale-ups exhibiting across more than 20 different verticals, you'll get an inside look at the rising stars of today and the up-and-coming startups that will be making headlines tomorrow.
From September 10, Denmark will lift all domestic restrictions related to COVID-19. This means that attendees will no longer need to show a coronavirus certificate to enter the TechBBQ Summit 2021.

We will continue to observe all health authority recommendations, and will have an extra focus on basic hygiene practices throughout Øksnehallen, such as extra surface cleaning and easily accessible disinfectant dispensers.

Link to news release.
Please visit the following page on our website to see our Frequently Asked Questions for TechBBQ 2021: