CEO & Co-Founder at Radiobotics
Stine co-founded Radiobotics, a health-tech startup. She is a Co-owner of Nordic Fintech Angels and sits on the board of CPH Village, MATTER Pension, and Reel. She is also on the Innovation Fund Denmark's investment panel and is elected to the Danish Competitiveness Council. Stine won the KPMG award, in 2020, as the Scandinavian Entrepreneur of the Year. She is also a best-selling author, with her book "F*ck It, Ship It", which is about experimenting with new technology.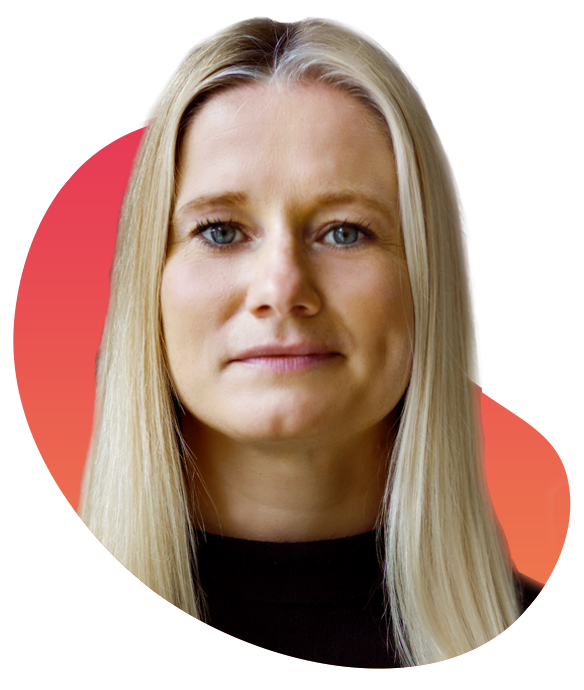 CEO & Co-Founder at Plan A
Lubomila is the Co-founder and CEO of Plan A, a software provider offering an end-to-end platform that uses machine learning and science to enable businesses to reduce their emissions and improve and report on their ESG performance. Lubomila is also Co-founder of the Greentech Alliance, a community of more than 2,000 Greentech startups connected to more than 500 advisors from VC, media, and business.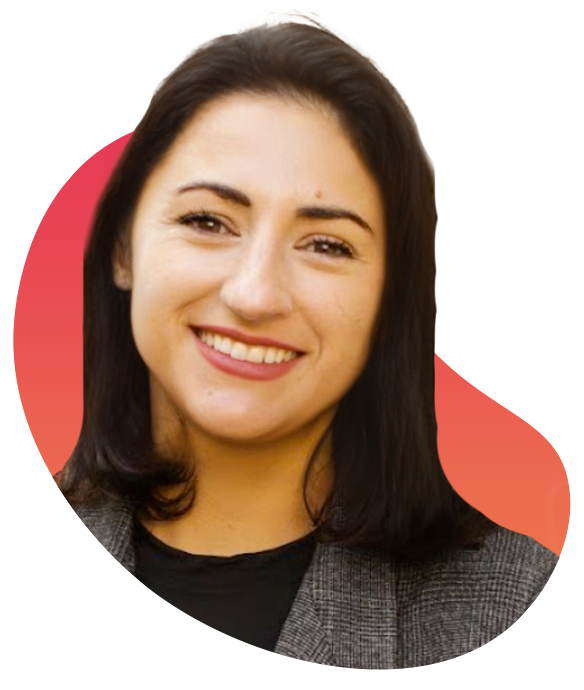 Sara is a Partner at byFounders, a Nordic early-stage VC fund backed by 70+ accomplished founders and operators. She is an entrepreneur experienced with a range of startups. Sara has worked as a Management Consultant at McKinsey & Company and led the global strategy implementation at Danske Bank.
Head of Investor Activities at Plan ADanske Bank
Stine is the Head of Investor Activities at Danske Bank. She is responsible for the bank's internal business angel education targeted at Private Banking customers, the Danske Bank Angel Investor Academy. Stine is also the Main Project Lead on the D&I activities across different projects in Danske Bank Growth.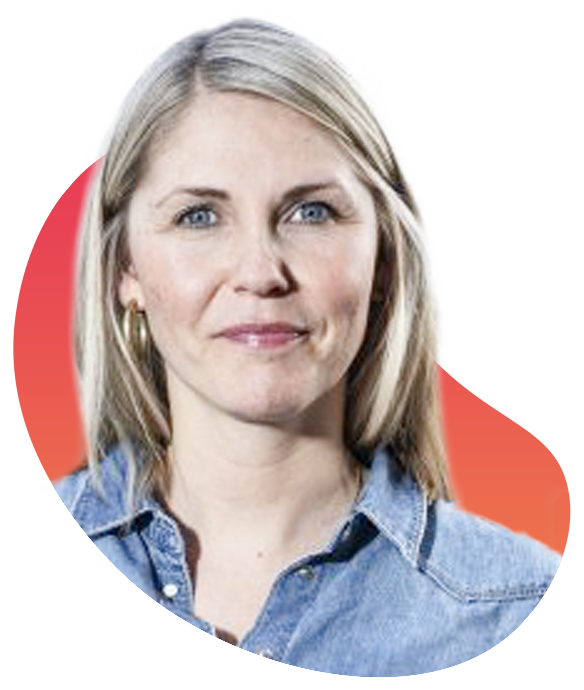 CEO at Molecular Quantum Solutions
Mark is Co-founder and CEO/CTO at Molecular Quantum Solutions. His interests lie in quantum chemistry, machine-learning, process systems engineering, software development, sound synthesis and philosophy. Mark has been involved in various projects such as Engineers Without Borders, side-studies in Applied Cultural Science, organization of Cultural Events and Sound Engineering at the Center for Arts and Media in Karlsruhe.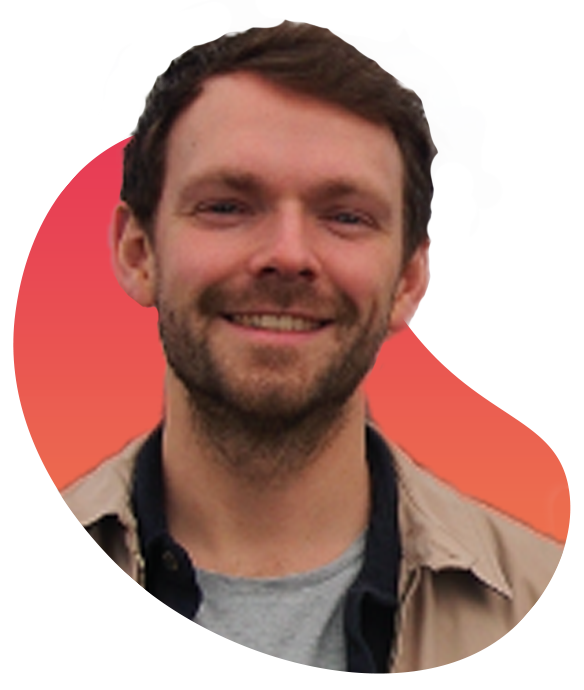 Senior Vice President at Silicon Valley Bank
Maria is the Senior Vice President of Silicon Valley Bank. She has years of experience as Entrepreneur and Founder and has recently joined the company to establish and grow its presence in the Nordics.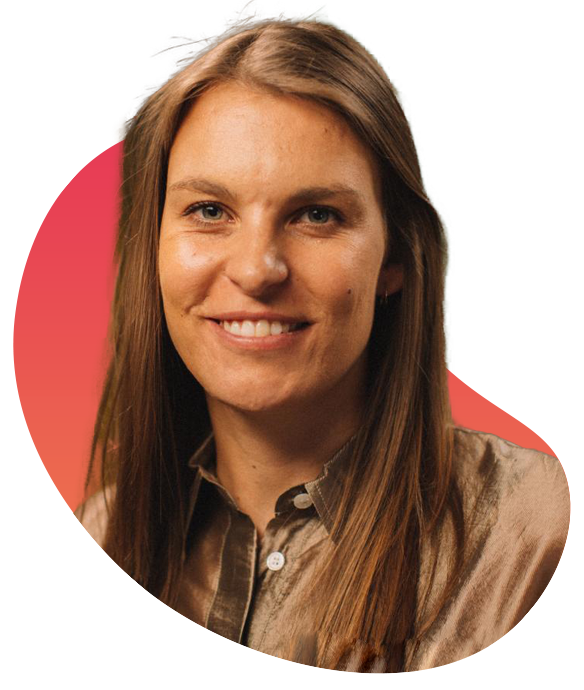 Senior Social Media Specialist
Cecilie is a Senior Social Media Specialist at Nordic Social. She has years of experience as a Host at Pixel.tv, which centers around tech, gaming and the digital world. Cecilie has run a tech blog where tech news, guides and unboxings could be found and is today one of the primary founders behind the Danish Game Awards.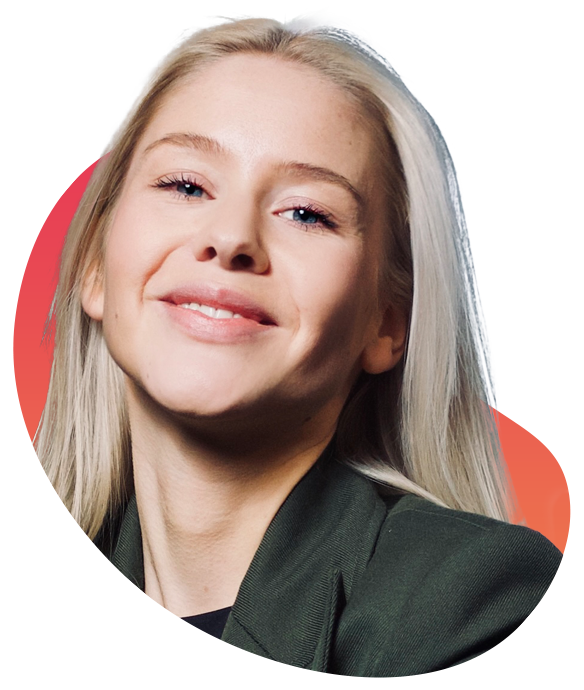 Principal at Balderton Capital
Magda is a Principal at Balderton Capital. She is focused on climate and food sectors within the Nordics, and is part of the team responsible for driving the firm's Sustainable Future Goals initiatives.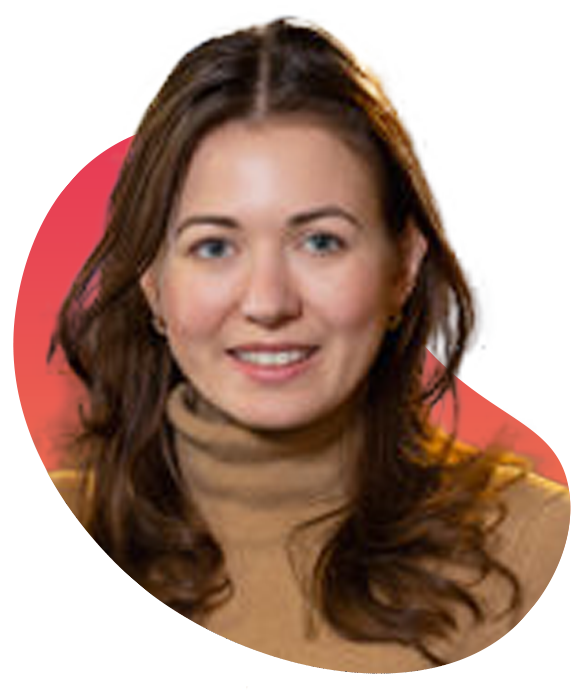 Chairman at Venstre - The Liberal Party of Denmark
Jakob is a Member of the Danish Parliament and Chairman of Venstre - The Liberal Party of Denmark. He was previously the Minister for Environment and Food.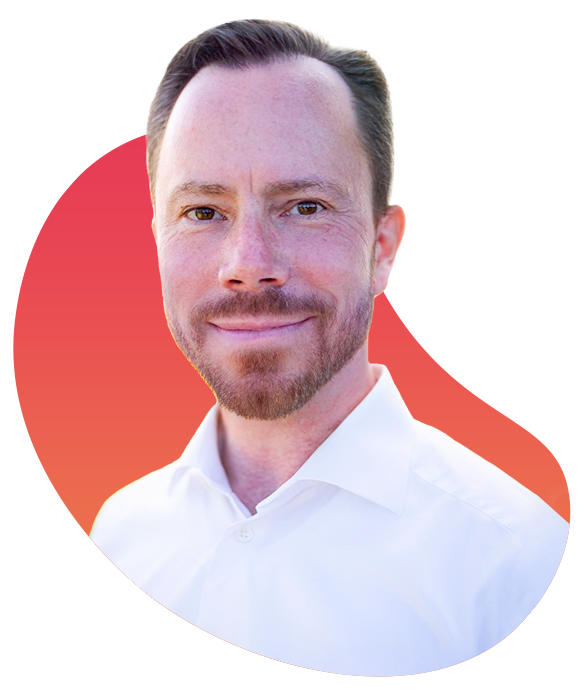 Talent Acquisition Consultant at Kontex
Anna is a Tech Recruiter at Kontex. She is also a Board Member of the Association of Ukrainians in Denmark and Head of Community of the #DKTech4Ukraine employment campaign. She has years of experience in Finance, IT and Recruitment.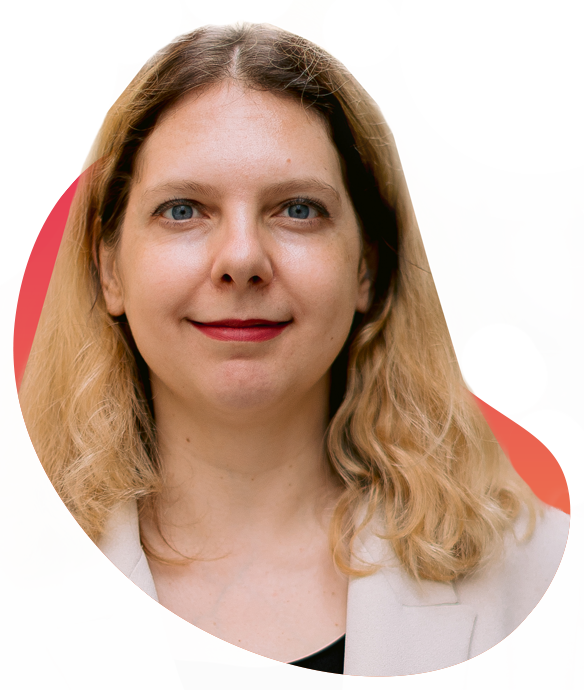 CEO & Co-Founder at Woba.io
Malene is Co-Founder and CEO at Woba.io, a digital SaaS platform on a mission to change the HR industry from a reactive to a proactive approach towards employee retention. She holds a Master's Thesis in Psychology and Philosophy and has years of experience in research and dissemination related to work-related stress. Malene recently won 'The CEO of the Year' from Dansk Erhverv, 'The Top 25 Female Entrepreneurs of DK' by Dansk Industri and Talent100 by Berlingske Tidende.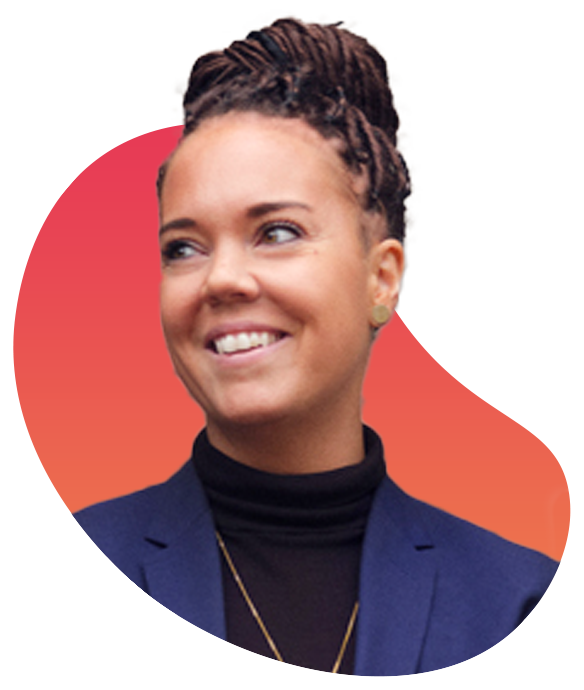 Founder at The Visionary Company AS
Raja is the Founder of The Visionary Company AS. She is a University Lecturer, Entrepreneur, Community Builder, Startup Advisor, and Investor in 50+ startups. Raja has launched several initiatives in Norway to help foster the startup ecosystem.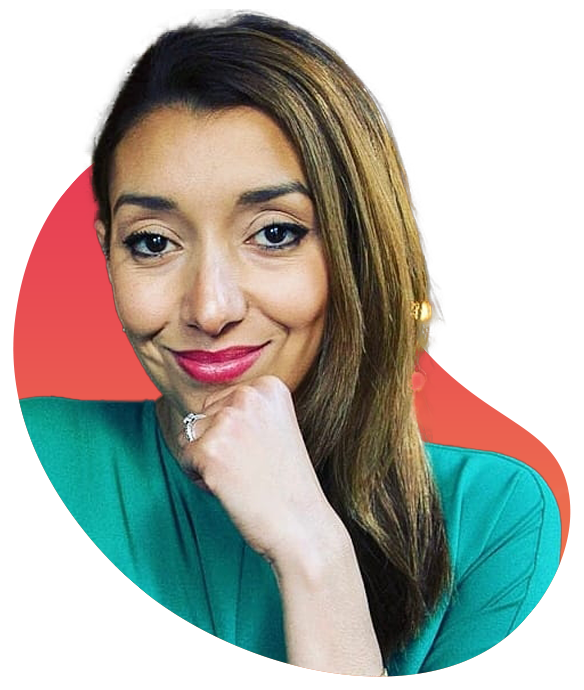 An Operator turned Climate and Carbon Tax Activist, Martin is the CEO of Lun, a company on a mission to decarbonize European homes. Martin previously worked at Electricity Maps, Lix Technologies, Uber and Google.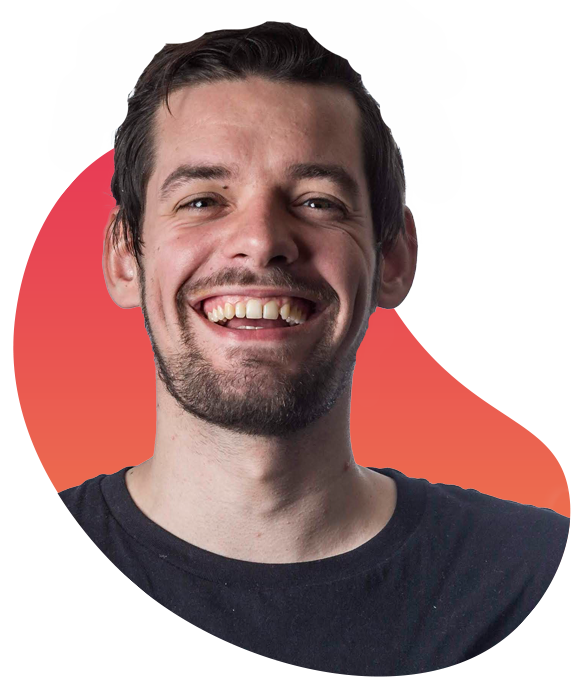 Tine Marie Kjærgaard Lindgreen
Principal at SEED Capital
Tine is a Principal at SEED Capital, who is passionate about VC-backed technology companies and their ability to redefine the norm. She has strong competencies within funding, strategy, and financial excellence for growing tech stars.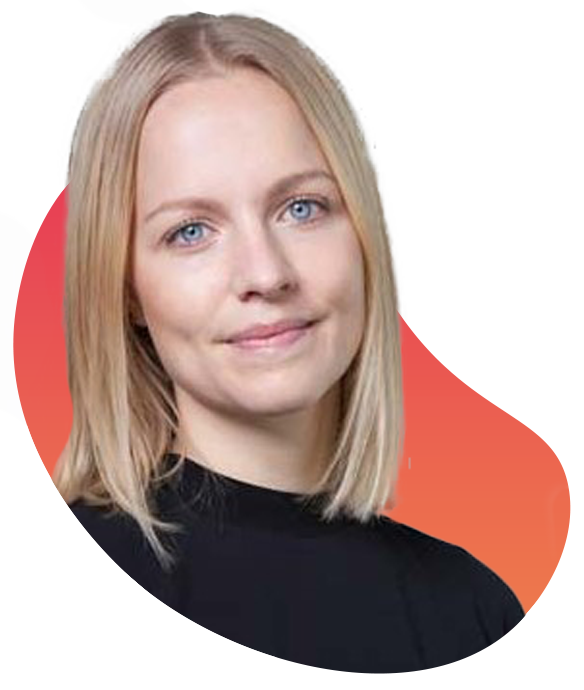 Senior Account Executive at Queue-it
Kateryna is a Senior Account Executive in Queue-it. Focused on generating new business in the company, she possesses an extensive experience in B2B Sales, Account Management and Business Development.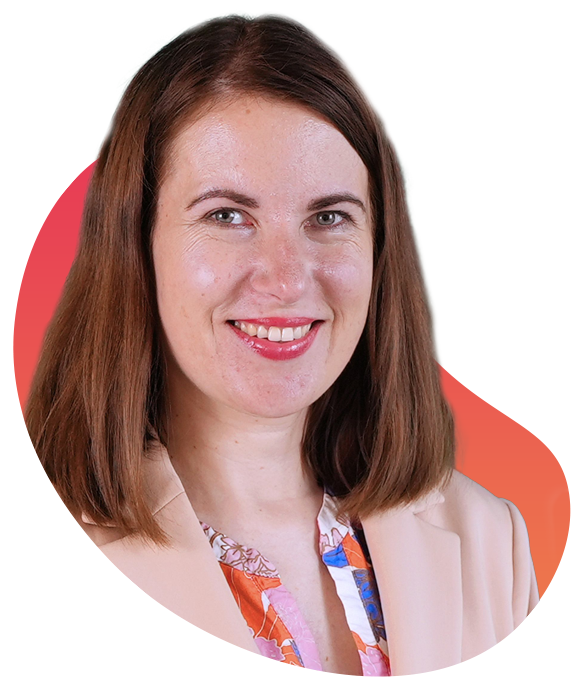 Julie is a Partner at Lightspeed Venture Partners, a global venture capital firm focused on multi-stage investments in the enterprise technology, consumer, and health sectors. She helps out in building the firm's European presence and global platform. Julie's focus spans across data, infrastructure, automation, and investing B2B software companies at the early stage across Europe.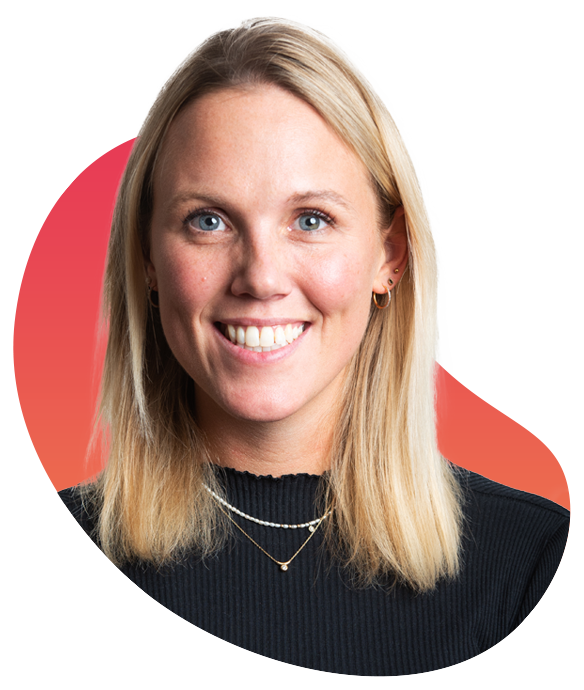 Chief Evangelist at Sienna Network
Monty is the Chief Evangelist at Sienna Network. He has years of experience working with startups, with focus on evangelizing and raising profiles for funding and exits. He has worked with 35 global companies resulting in a cumulative funding/exit total of $1.6 billion. Monty also speaks regularly at conferences and has interviewed tech luminaries and celebrities at more than 200 global events.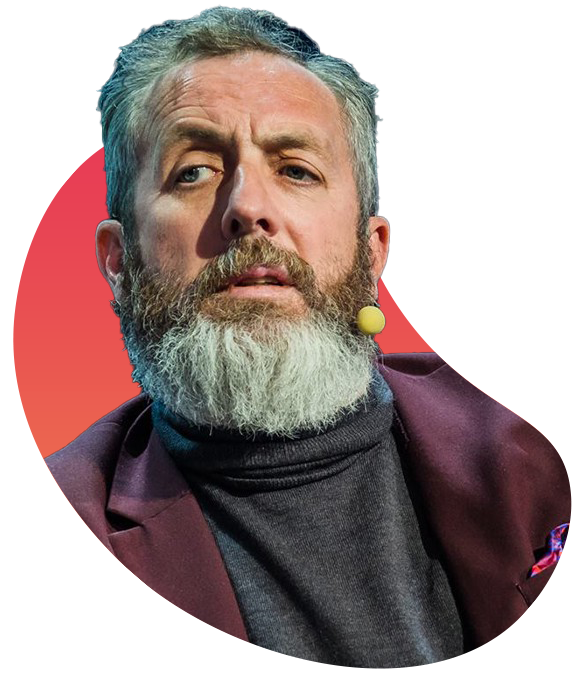 Venture and Growth Investor at Kinnevik
Anna is a Venture and Growth Investor at Kinnevik. She is focused on Food and Climate sectors within the Nordics while Kinnevik is a venture and growth investor that invests from Series A to IPO in various sectors across US and Europe.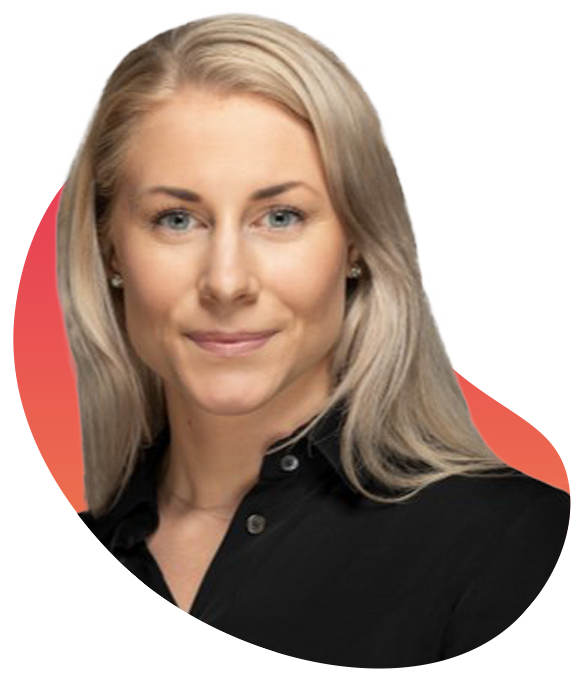 Co-founder, Business Development at ExactCure
Fabien is the Co-founder and Chief Business Development Officer at ExactCure. He holds an MBA from INSEAD, M.Sc. in Electronics & Engineering with Honors from the University of Glasgow, and an engineering degree from the Grenoble Institute of Technology. Fabien has years of experience in new technologies within startups and large companies in Europe and Silicon Valley.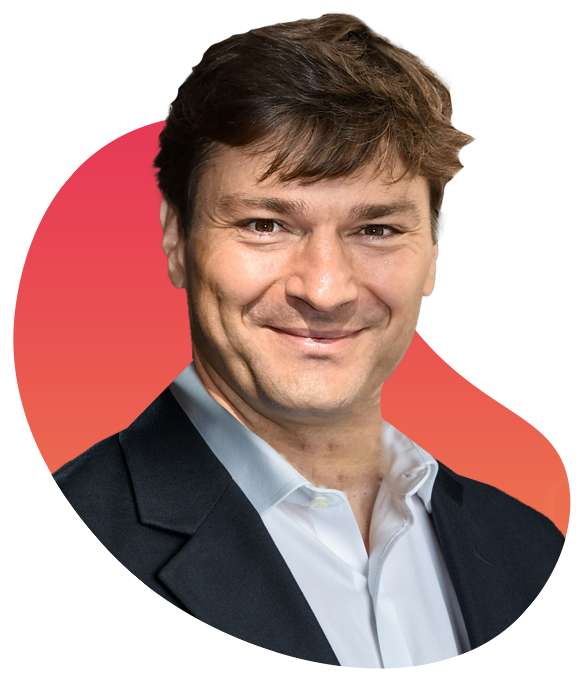 Heidi is an Investor currently working with the Investment Team at Dreamcraft. An ex-investment banker frustrated with the lack of reliable ESG information and unequal distribution of wealth, she also co-founded Finuprise, an impact investing company that aims to help people invest with values. Heidi is interested in Fintech, DeFi, the circular economy, sustainability, and being on the lookout for talented founders building successful companies.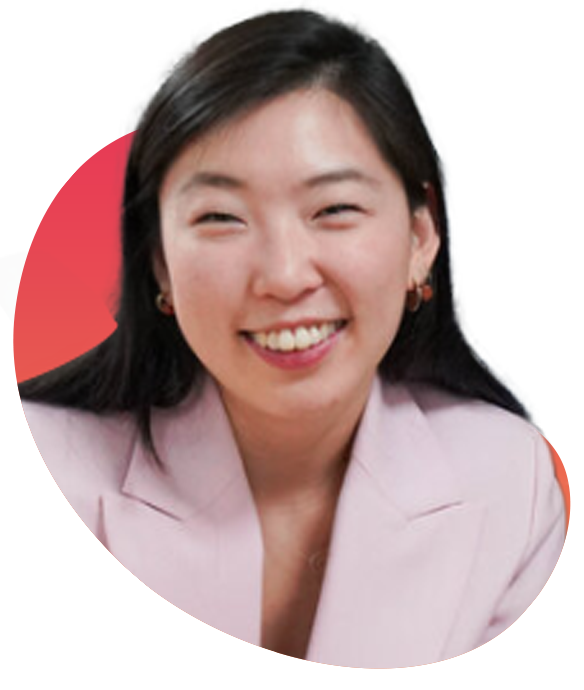 Calin is the Head of Nordics at Peak. Passionate about the evolution of web3, verticalization of SaaS, marketplaces and fintech, he worked his way around the Nordic and Dutch startup ecosystem as a Founder, Scale-up Expansion Leader, and Fundraising Adviser. Calin is also the Host of the podcast "Venture Europe - Personal conversations with founders and investors reshaping Europe".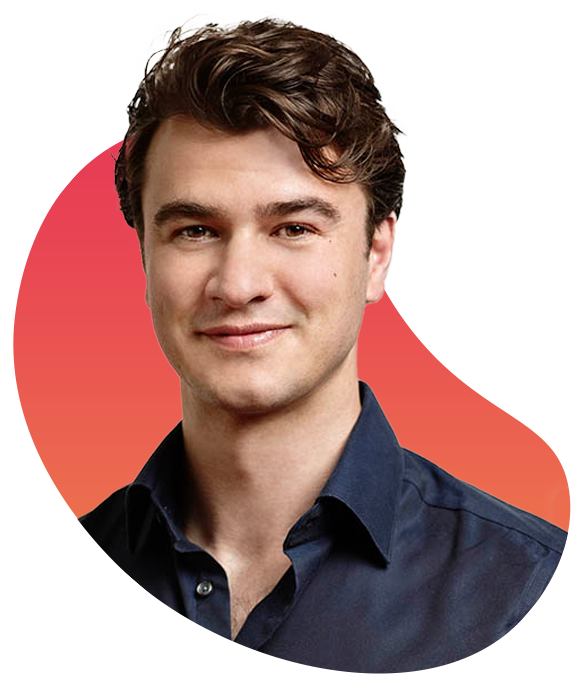 Ella is the CEO of Uvisa Health, a Women's Health Medical Device company that focuses on providing non-pharmacological solutions for intimate health needs. She holds an MSc. in Technology Entrepreneurship from DTU, where she met the professor who inspired the idea behind the company. Ella is an exceptional communicator, public speaker, leader, and a strong advocate for women's health.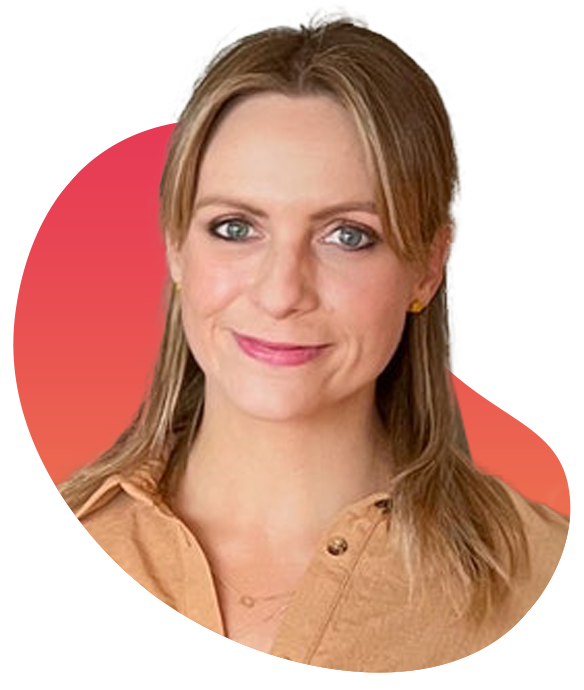 CEO & Co-Founder at Agreena
Simon is the CEO and Co-founder of Agreena, a carbon-leading platform that focuses on helping farmers save and feed the planet by adoptive regenerative practices.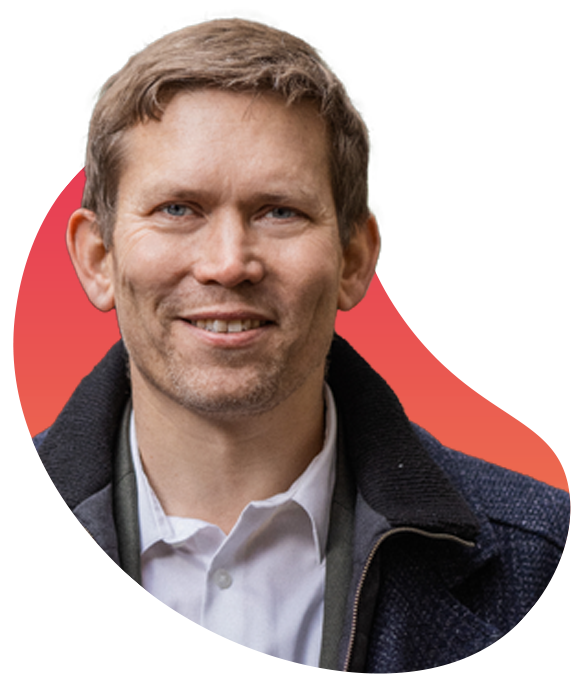 Mia is the Founder and CEO of Canute, a platform that aims to help Nordic startups scale internationally. She also co-founded two tech startups, and was an Export Consultant at the Danish Embassy in London. Mia recently received the Ecosystem Hero of the Year award at the Nordic Startup Awards.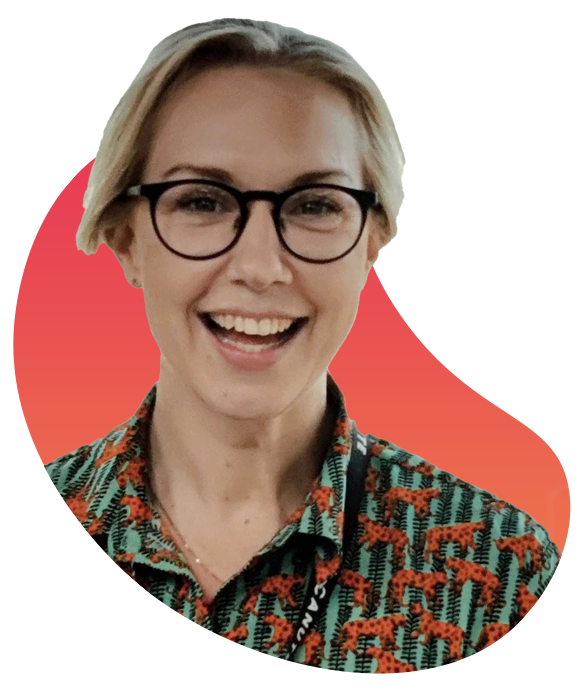 Head of Network at Mesh Community
Kyle is the Head of Network for the Mesh Community and the Co-founder/CEO of Scales (acquired by Mesh). Mesh Community is the Nordic's largest startup community and Scales is a tool to help professional communities launch and automate impactful community engagement programs.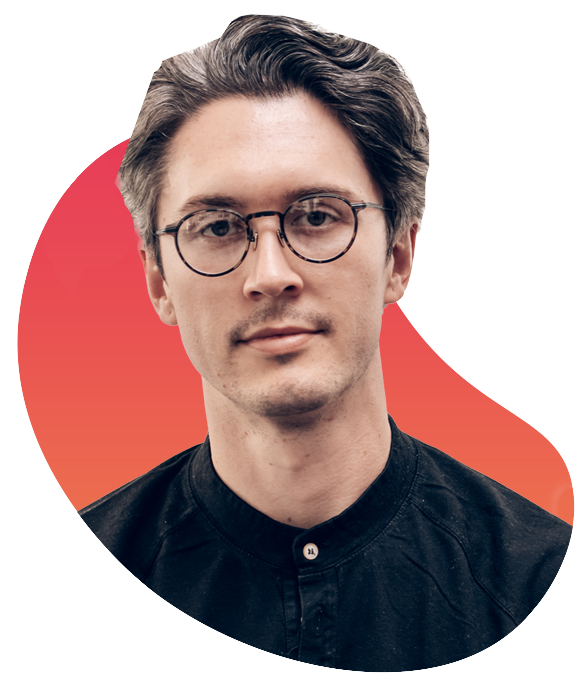 Caroline is the CEO of MindFuture and MindFuture Foundation. With focus on Intelligent Things, IOT, AI, and ML, she aims to create awareness around the use of artificial intelligence and new tech, proposing the 18th World Goal - Life with Artificials.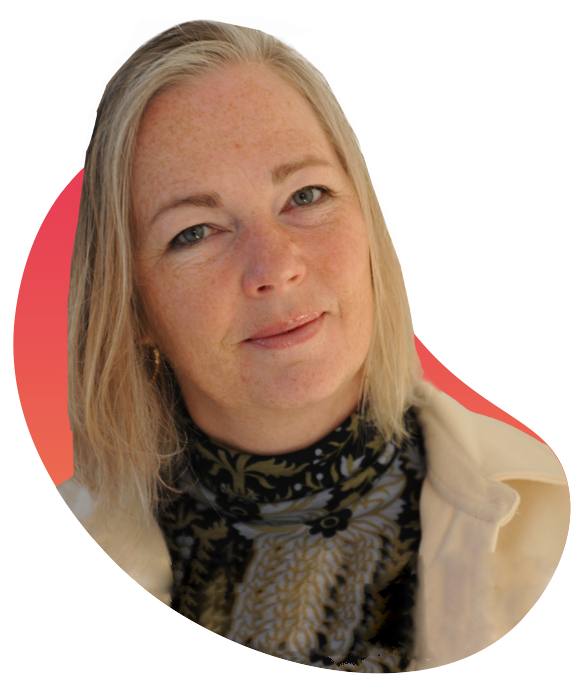 CEO & Co-Founder at CanopyLAB
Sahra-Josephine is the Co-founder and CEO of CanopyLAB and a board member at DI Digital. CanopyLAB is an educational technology company with an AI-powered social learning platform for corporate training.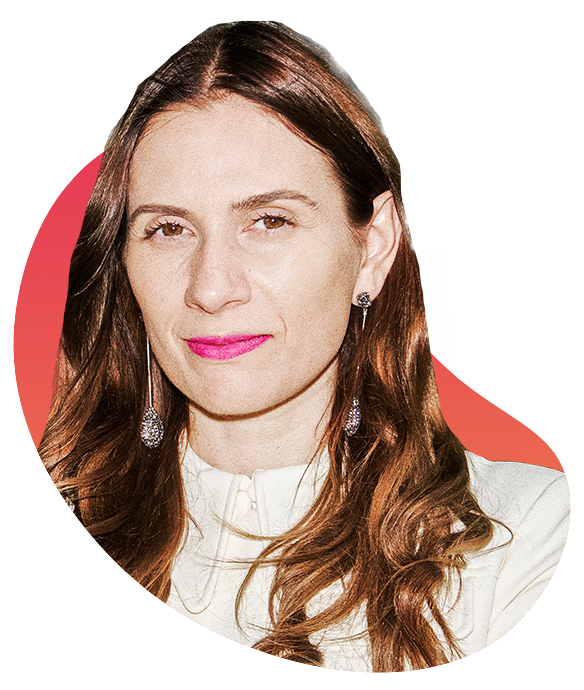 Head of Innovation at Mindfuture
Denis is the Head of Innovation at MindFuture, passionate about AI/ML, IOT, XR, and intelligent things. He is an advocate for Virtual Reality projects based on the 17th and 18th SDG "life with Artificals" for the MindFuture Foundation.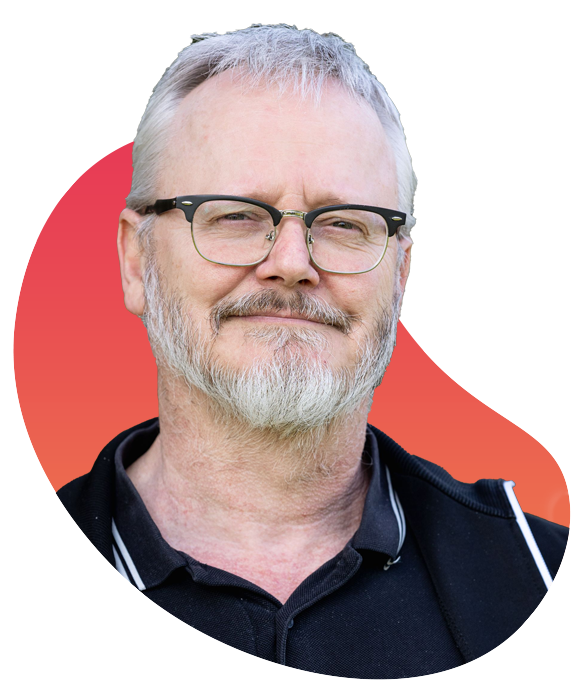 Morten is the CEO and Co-founder of Reality+ and a board member of the Nordic Blockchain Association. He holds several advisor positions and regularly speaks on Blockchain, NFT, Crypto Currencies, and AR.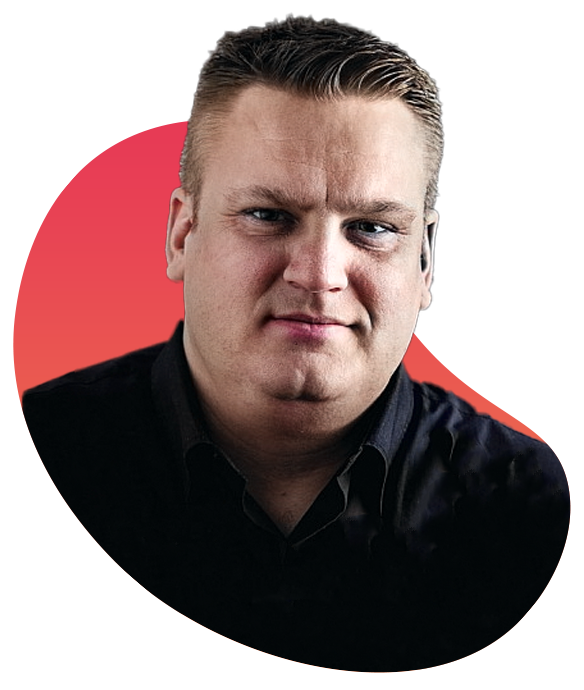 Isabel is a Co-founder and Designer at LastObject, who has successfully launched eco-friendly and reusable products such as LastSwab, LastTissue, LastRound, LastPad, and more.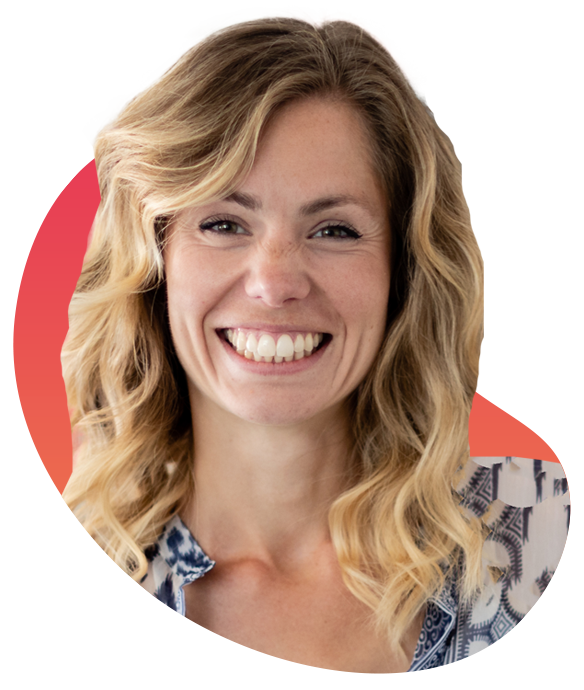 Engineering Director at Maersk
Siddhartha is an Engineering Director at Maersk. He is an experienced technologist, whose works include digitizing large fleets of reefer containers, contributing to smart solutions, and decarbonizing global trade. He has received appreciation and awards for his efforts in the IoT space.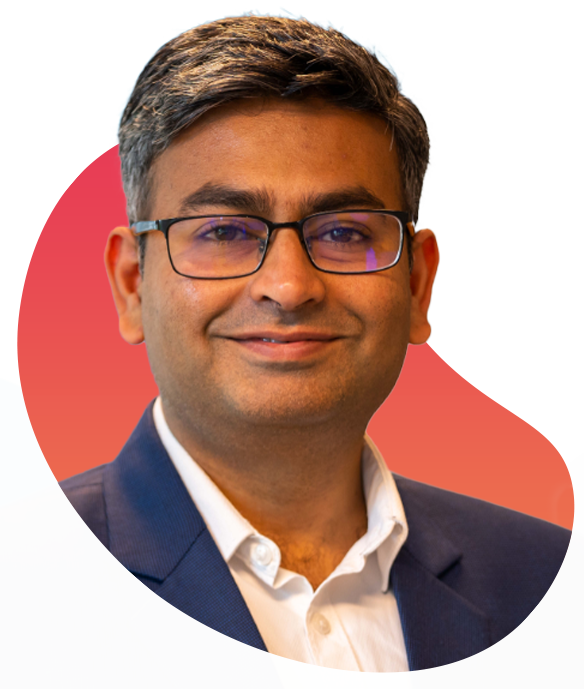 Louise is the founder and CEO of MyMonii, a GenZ-focused fintech company that aims to teach youths about financial responsibility. She is also the Co-founder and Board member of Women in Tech DK and has been named as one of the 50 most inspiring women in tech in the Nordics.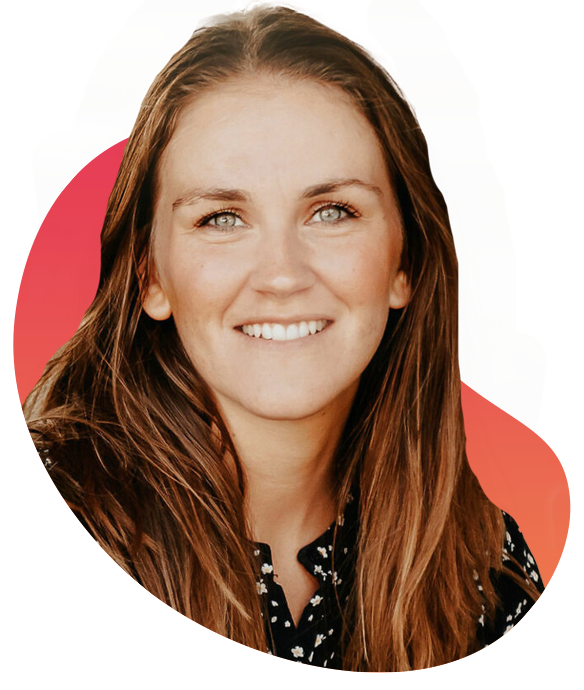 Chief Science Officer at Horizon Quantum Computing
Dr. Si-Hui heads the research development for Horizon's software that aims to compile classical code to be able to make it run on a quantum computer. Prior to joining Horizon, Si-Hui was a research scientist at the Singapore University of Technology and Design, the Centre for Quantum Technologies, and the A*STAR Data Storage Institute. Si-Hui was also added to the SG100 Women in Tech 2021 list.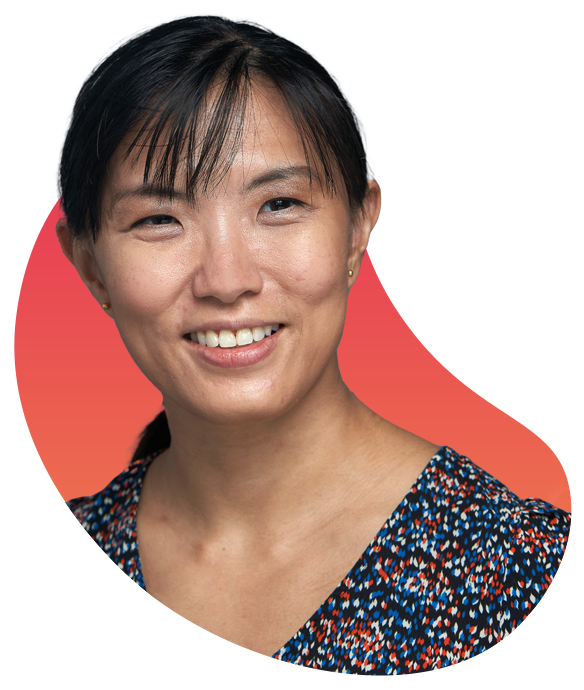 Peter Christian Bech-Nielsen
Peter is Editor-in-Chief of the investigative tech publication, Radar. He dives deep into the ethics, grey zones, and pressing matters of tech, digitization, algorithms, platforms, AI, and the politics and regulation of technology.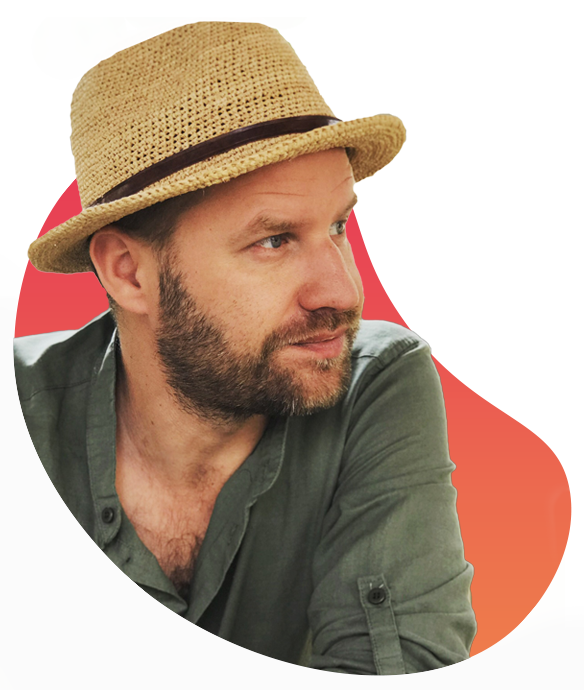 Founder and Sustainability advisor at Your Impact House
Kristine is a Founder and Sustainability advisor of Impact House. Impact House is helping fast-growing tech companies launch and scale sustainability. Her experience includes managing accelerator programs at Startup Wise Guys and working as a CEO of TechChill.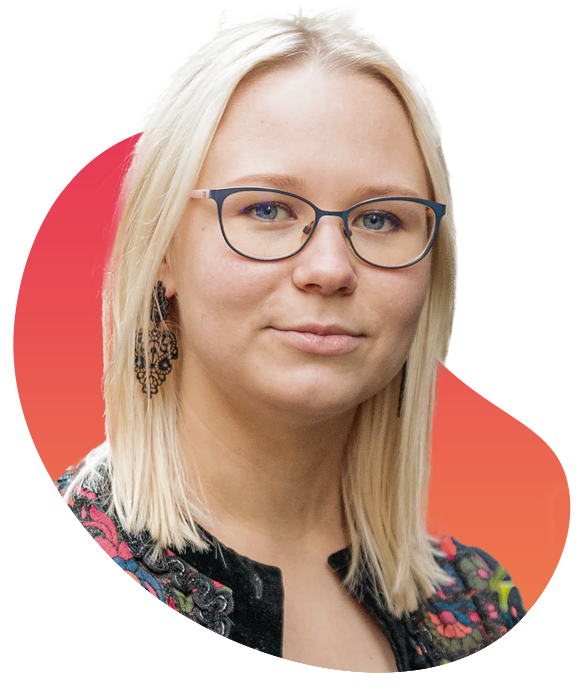 Founder and CEO at Great Minority
Signe is a Founder & CEO of Great Minority - a media company which work for a better and wider representation of minorities. Last year she started the first Entrepreneur Bootcamp for young people with disability in Denmark. Signe won the Sustainable Development Goals Prize in 2022.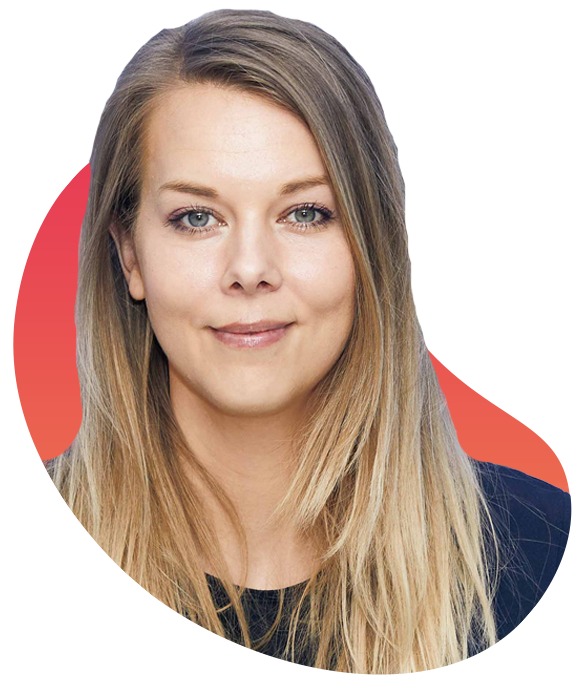 While on a quest to improve the lives of internationals in Denmark, Nichlas, has founded Swap Language, which delivers flexible and entertaining language lessons to some of the largest companies in Denmark.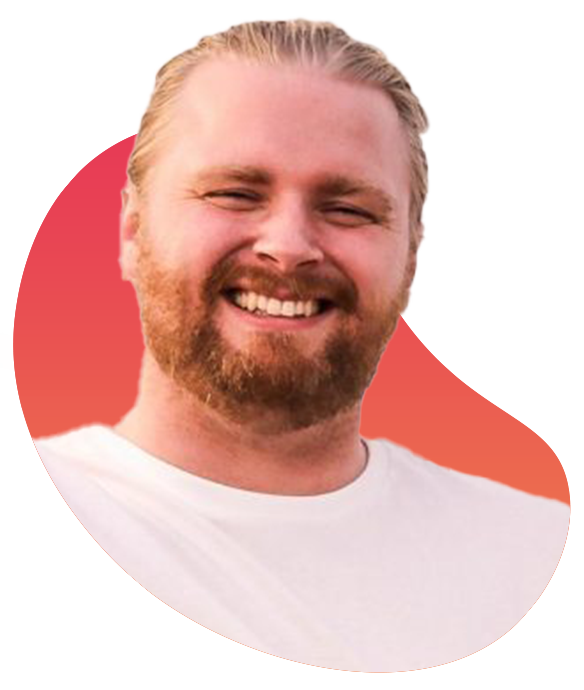 Founder & CEO at Mycorena
Ramkumar founded Mycorena in 2017, as a startup spun-out from his PhD research work. Since then, Ramkumar has transformed Mycorena from an early stage idea to a fast-growing foodtech startup. He has published over 25 international research publications, patents, and numerous conference papers and has received several innovation grants to promote sustainable and clean environmental technologies.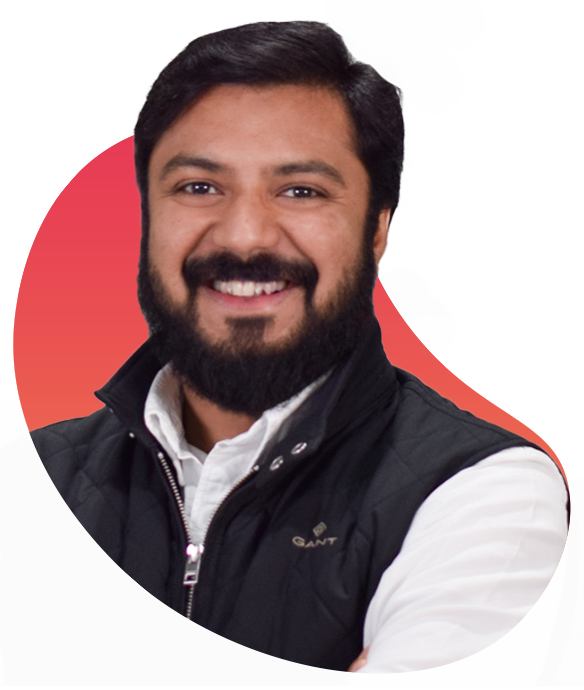 CEO & Co-Founder at Worthmore
Tegan is a CEO of Worthmore, the most sustainable and impact-driven telecom network in the Nordics. Through his role as a Nordic Talent Ambassador and Startup Denmark Visa Consultant, he actively works to attract and help entrepreneurs from around the world find their way around the Danish Startup Ecosystem by sharing his knowledge and experience.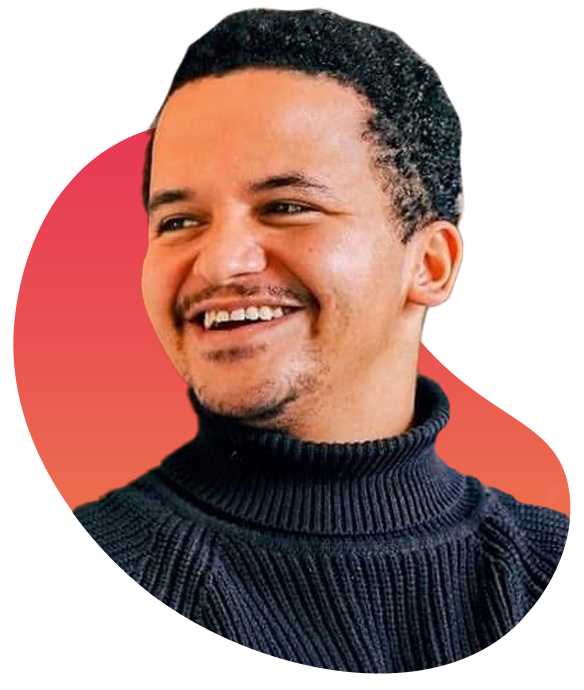 Head of Entrepreneurship at Danish Chamber of Commerce (Dansk Erhverv)
Jasmina is the Head of Entrepreneurship at the Danish Chamber of Commerce (Dansk Erhverv). She is responsible for creating policy recommendations that can make Denmark a better place to build a startup.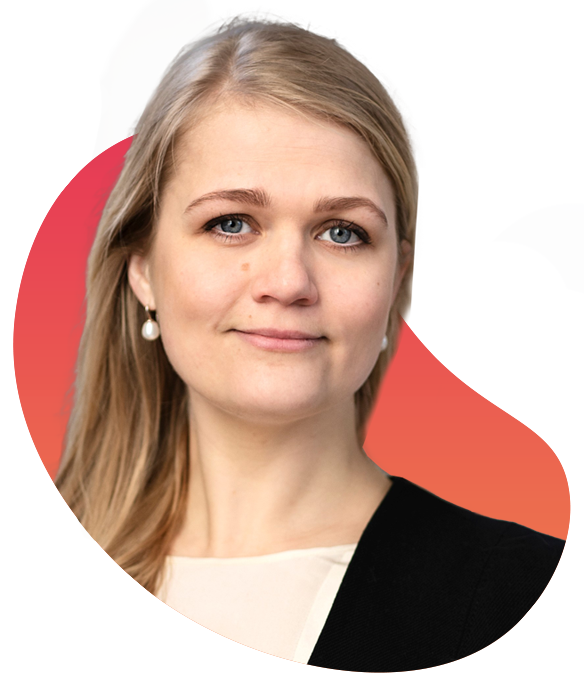 Co-Founder & CEO at Feats
Michael is Co-Founder & CEO of Feats, a Danish startup reimagining the professional network based on the projects people do together, rather than where they were employed. Feats stems from Michael's experience as a Partner in Quadric, a consulting firm specializing in positioning and brand strategy for international companies.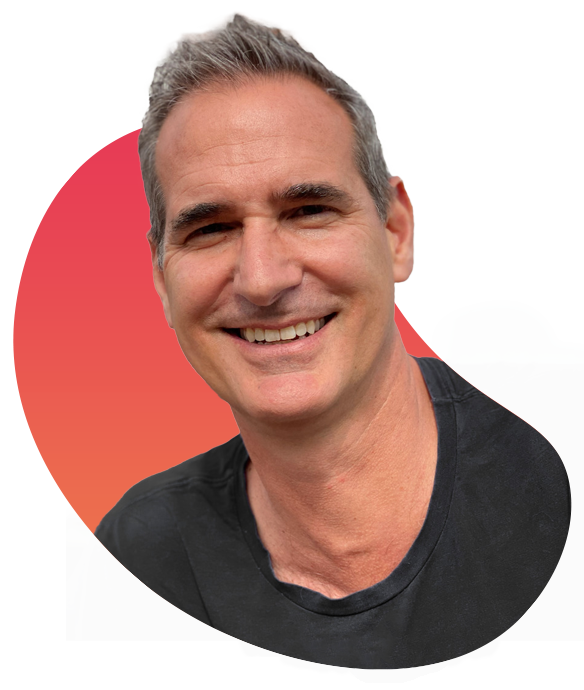 Business Psychologist at Human Engage
Caroline is a Business Psychologist at Human Engage with focus on well-being and mental health at the workplace. Uses data and knowledge to develop organizations.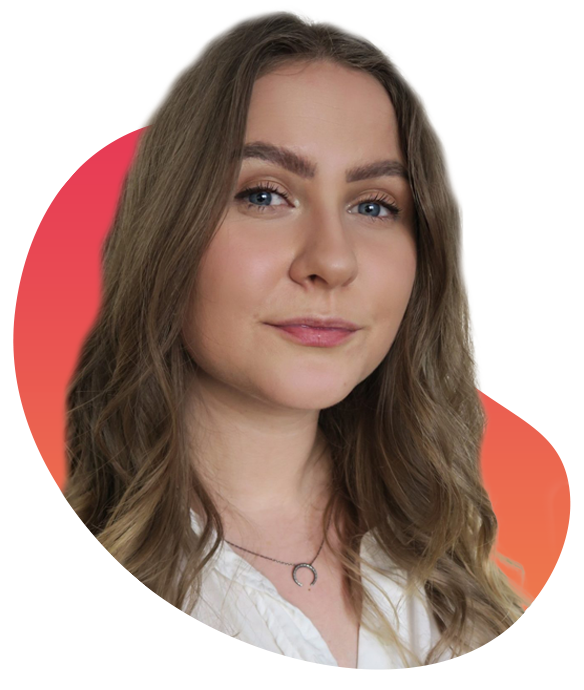 Investment Manager at Norrsken VC
Fabian is an Investment Manager at Norrsken VC. Norrsken invests in early stage tech impact companies throughout Europe and they are currently on the hunt of the next Impact Unicorn combining profit and purpose!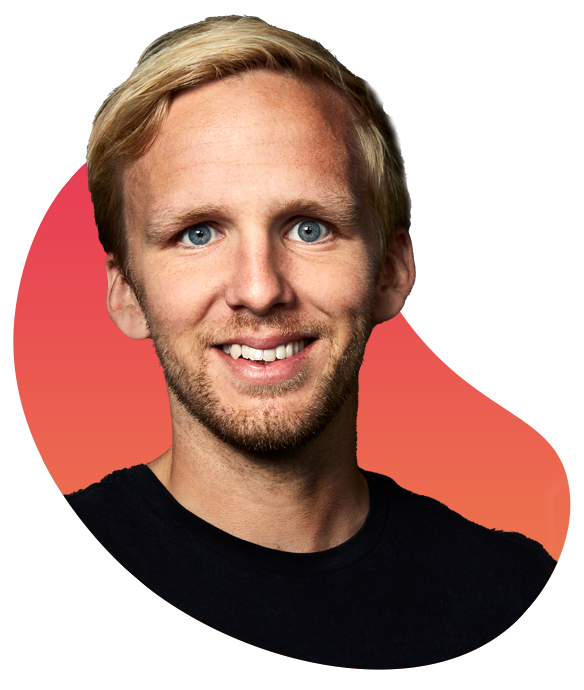 Tomas is an experienced Founder and ecosystem leader within the Danish entrepreneurial scene. Tomas was selected as one of the top 100 talents in Denmark, DTU honorary alumni student of the year and the IT project manager of the year. Today, Tomas is the CEO of a Danish proptech company called ejendom.com.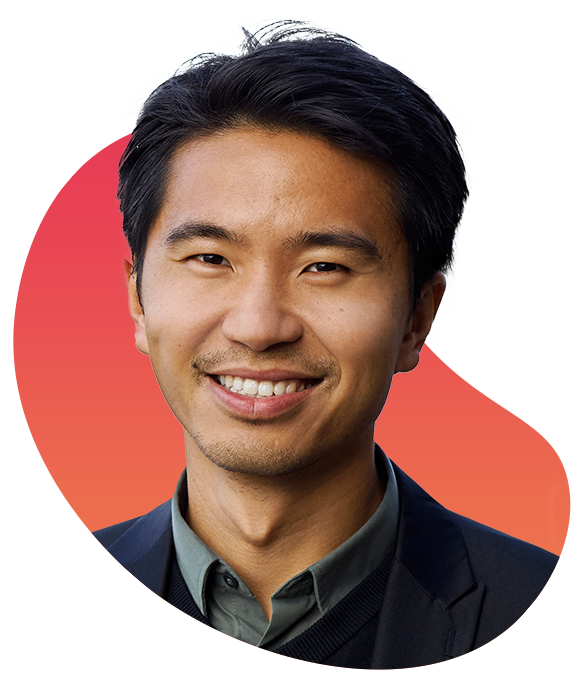 CEO, Founder & EU Climate Pact Ambassador at
ReFlow
Rasmus is the Founder and CEO of ReFlow and recently appointed European Climate Pact Ambassador. Rasmus is a Business Executive gone Startup Founder and has over the last four years working towards making climate data for products available to all, boosting the green transition.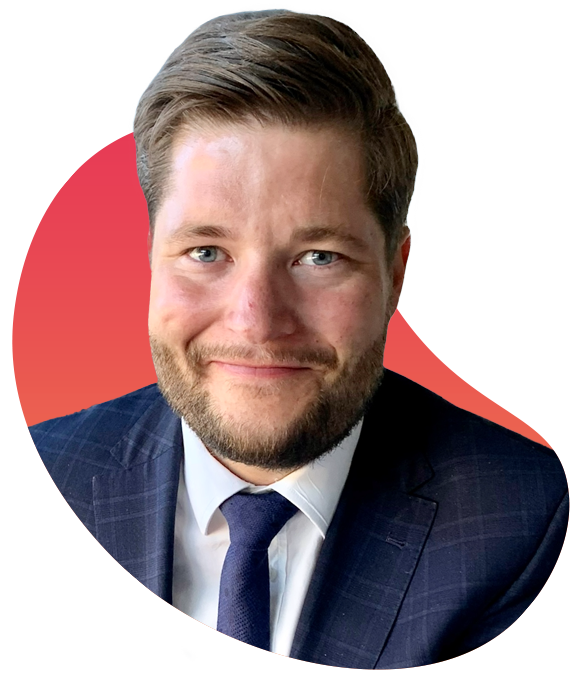 Platform and Marketing Manager at Maki.vc
Reetta is the Platform and Marketing Lead at Maki.vc, a European seed-stage fund investing in deep-tech and brand-driven companies. She is a Slush alumna, launched programming and robotics courses to Nordic high schools with Mehackit and scaled Brella in the US.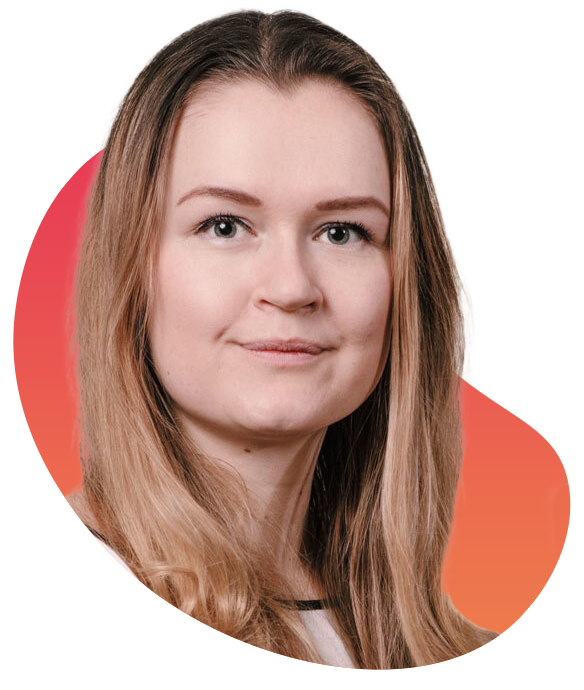 Founder & CEO at
Mind And Body Lab
Fie is the Founder & CEO of Mind And Body Lab - your online toolkit, a new platform helping companies rethink HR, leadership, and wellbeing. In her work, Fie is committed to support the SDG 3.4 mental health and wellbeing, and advocates diversity in the workplace through the MABL Pregnancy & New Family Hub.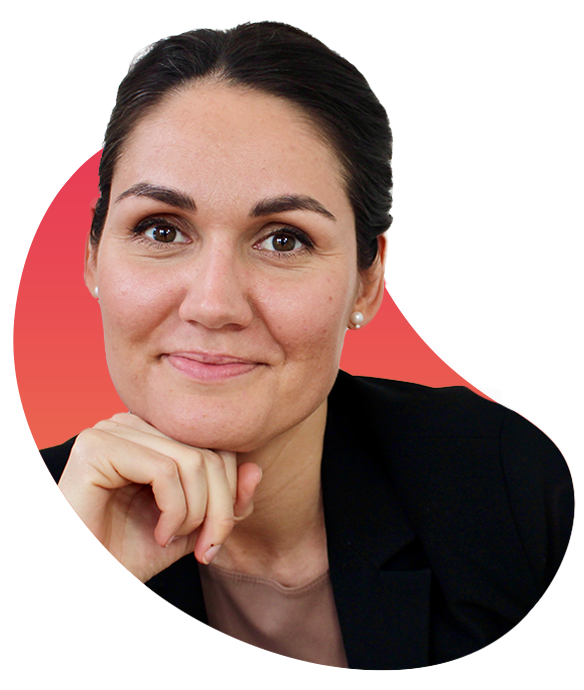 Astrid Gyllenkrok Kristensen
Astrid is the CEO and Co-Founder of LEIA, a Swedish FemTech startup on a mission to reinvent postpartum health for the digital age. She was voted Female Entrepreneur of the Year in Sweden 2021 and is a regular speaker at Female Health events globally.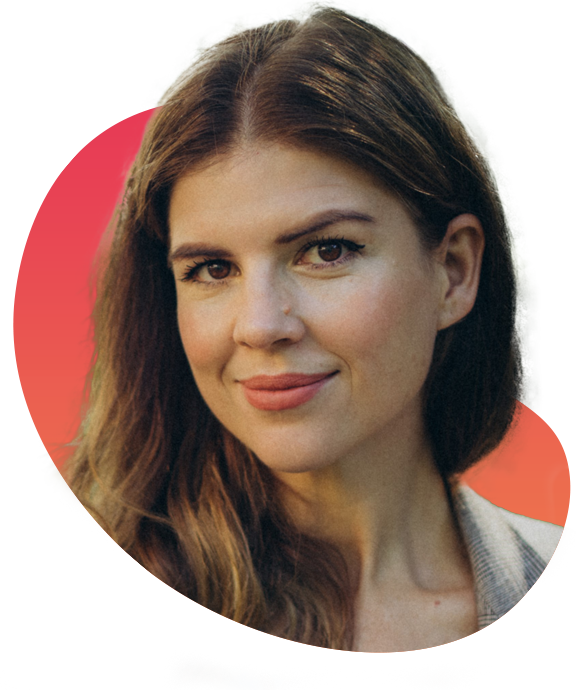 CEO & founder at
ComplyCloud

Martin is the CEO & founder of ComplyCloud, a LegalTech SaaS. Previously, Martin was a lawyer at a Tier-1 law firm in Copenhagen. Now, he is passionate about making GDPR and privacy compliance easy.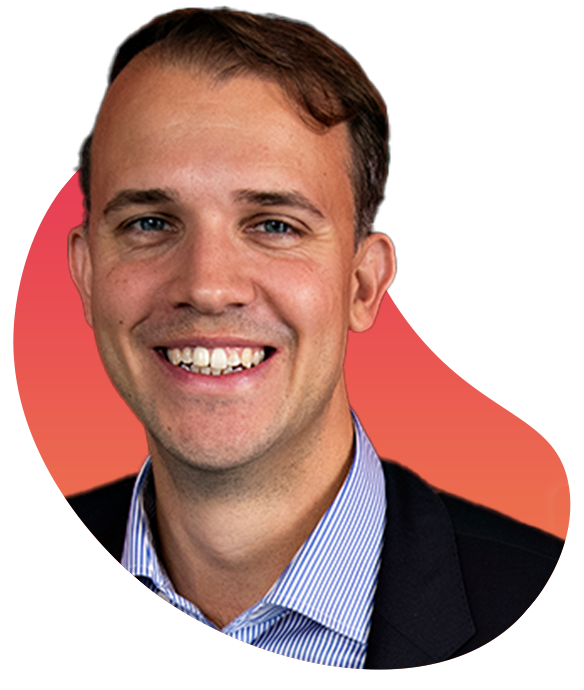 Founder & CEO at Linkedist
Kotryna is the founder of Linkedist, startup mentor and an international public speaker. A few years ago she founded Linkedist, a company that built LinkedIn strategies for companies such as Lego, Danfoss, Visma, NFQ, and many others.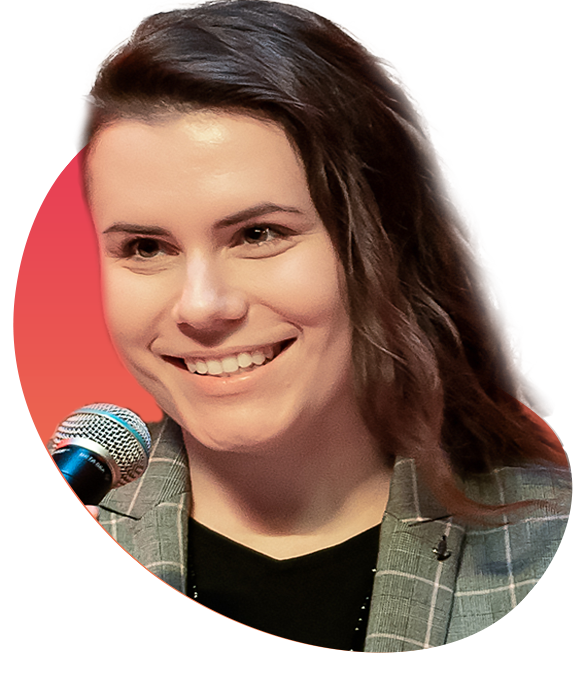 Managing Partner at
Crista Galli Ventures

Fiona is Healthtech VC Managing Partner at Crista Galli Ventures, a pan-European fund backing founders building the future of health. The fund is based in London and Copenhagen. Fiona is a former NHS physician (MD, MPH, MBA) with experience of health policy and public health.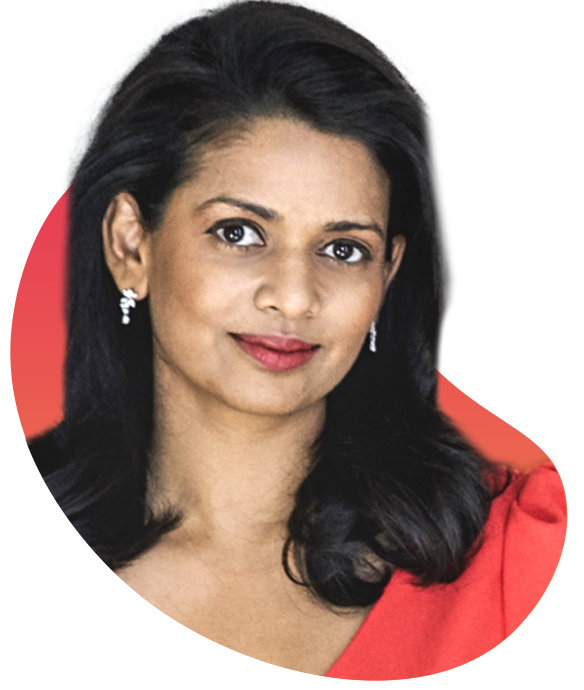 General Partner at Crowberry Capital
Hekla is a partner at Crowberry Capital, a seed and early stage tech fund focusing on the Nordic region. She is has been working with early stage investments since 2010.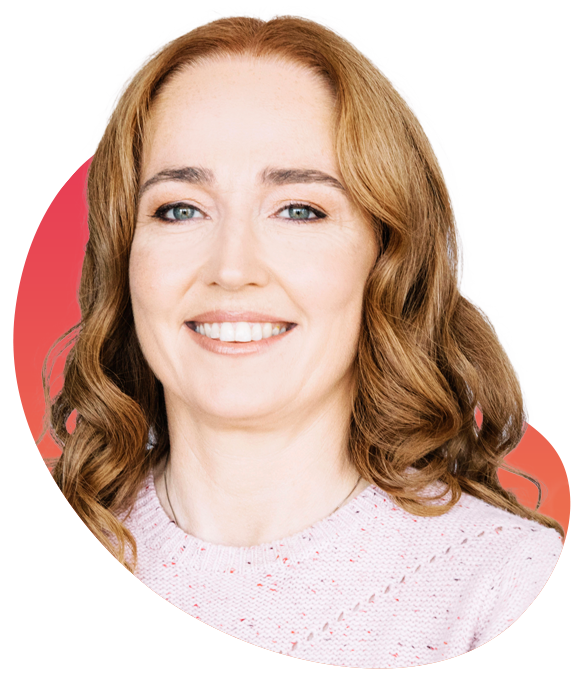 PARTNER at
boldstart ventures
Ellen is a Partner at Boldstart Ventures, Angel Investor, and Engineer. At Boldstart she invests in developer tooling, Enterprise, and Saas companies. She co-founded Dark, a programming language coupled to its editor and infra.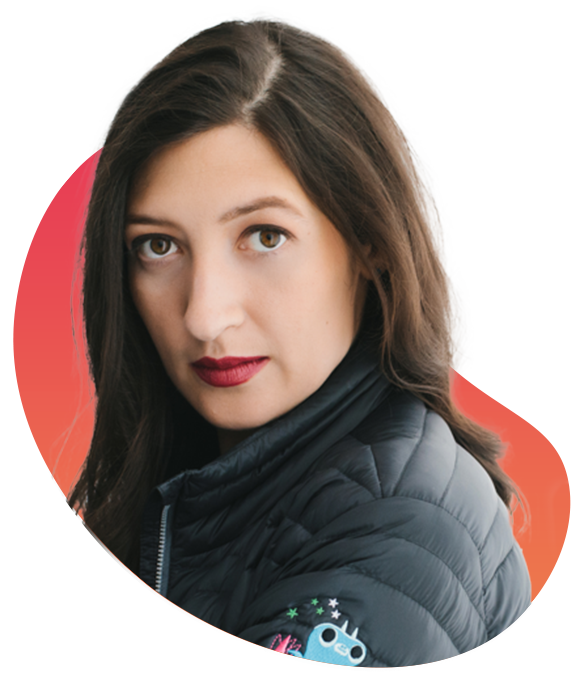 Nima is a co-founder of Blue Lobster, a digital marketplace for sustainable seafood. She has been recognised on Forbes "30 under 30" list, she is a European Leaders fellow with the Obama Foundation, and she has been named on one the "100 most influential women in Denmark".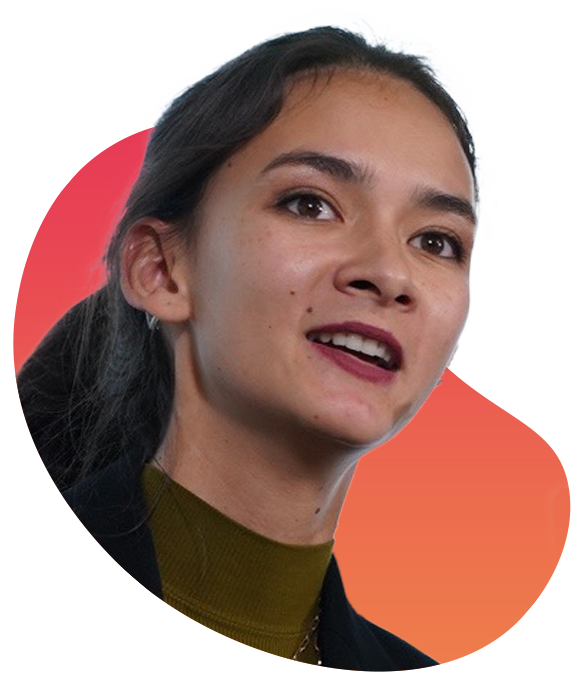 Jakob is CEO & Co-founder of Butter, which is a full workflow tool for facilitating online collaborative sessions. Before that, Jakob founded StreamCrux, a game streaming startup that was also built as a remote company.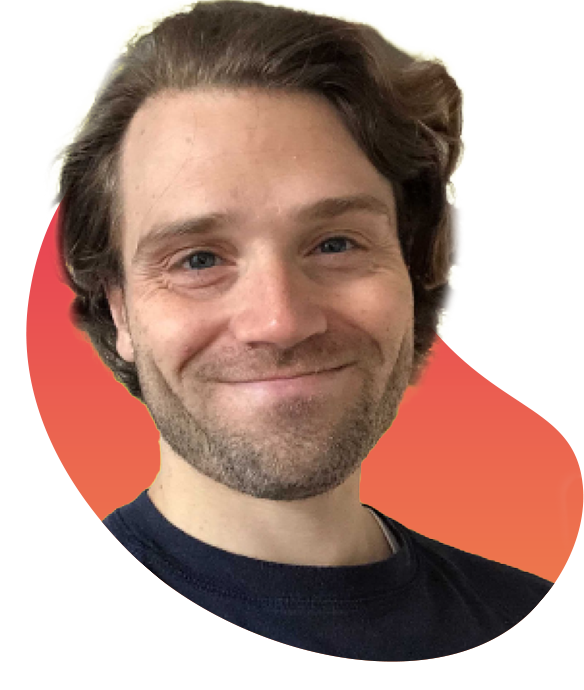 Matija is a Co-Founder and CEO of porkchop, a Stockholm-based startup aiming to establish an interplanetary economy. Matija has expertise in building a company from scratch to releasing products to the market, developing business and marketing strategies, raising funds from both public and private institutions and negotiating financing rounds.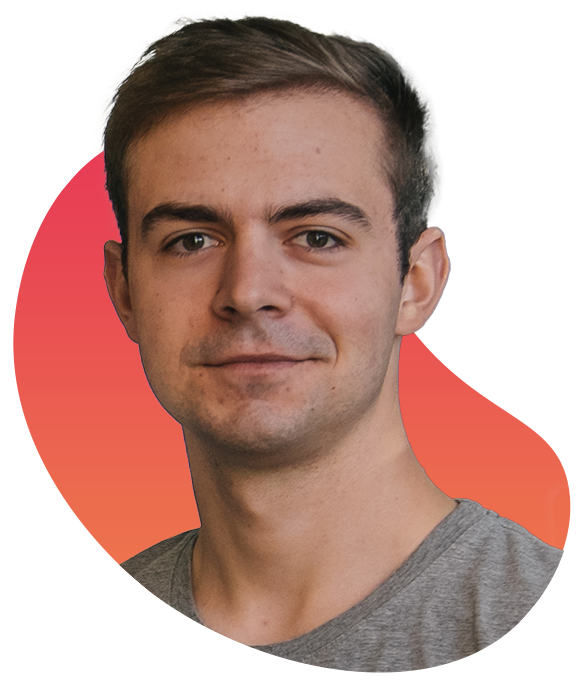 CEO & Founder at
Lora DiCarlo Inc.
Lora founded her namesake brand in 2017 with a mission to create a more sexually equitable world. She changed career tracks after experiencing a "life-changing orgasm", that ignited her journey as a sexual health and wellness entrepreneur with the ultimate goal of introducing the world to sex tech inspired by human movement. Lora is a vocal advocate for sexual wellness brands.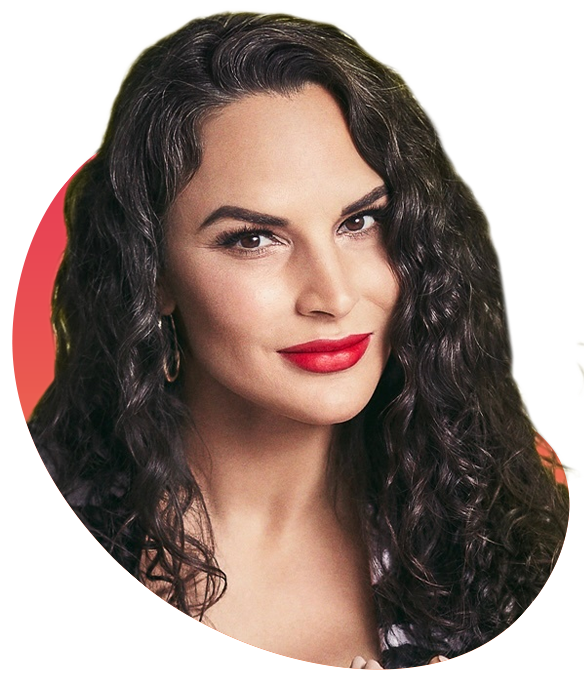 General Partner at unconventional Ventures
Nora is a General Partner at Unconventional Ventures, a Nordic VC that focuses on impact tech companies founded by diverse founders.

Nora was named one of the Most influential in Business 2022, one of the Most influential in Tech 2022 and Most important Female investor of the Year 2021.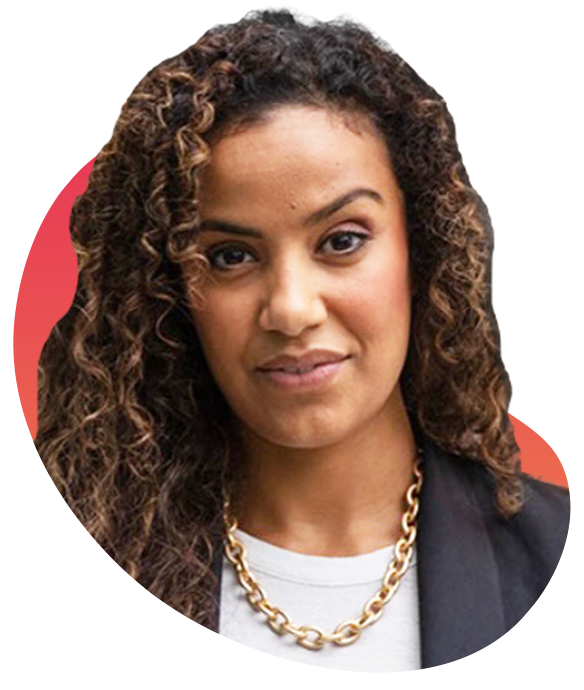 Partner & Chairwoman at Wellstreet
Caroline, now partner and board chair of Wellstreet, previously served a six-year tenure as CEO of ICA Insurance having spent 25 years in the insurance industry on several senior management positions across the Nordics. Caroline is the first senior business leader in the Nordics to speak openly about her gender transition, having formerly lived as Carl Farberger. Consequently, Caroline has become an advocate and ambassador for diversity and inclusive leadership, and was named LGBTQ person of the Year at the QX Gay Gala in 2019.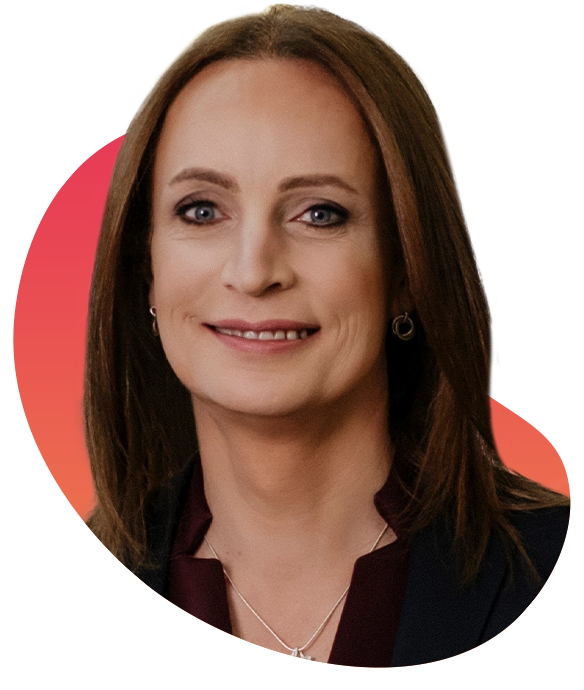 Whistleblower (Theranos) // Executive Director at Ethics in Entrepreneurship
Erika founded Ethics in Entrepreneurship, a non-profit organization with the mission to embed ethical questioning, culture, and systems in startup ecosystems worldwide. She is most famously known for reporting the medical-diagnostic company Theranos to health regulators, which has been hugely covered by Wall Street Journal, HBO, ABC among other outlets. Erika continues to advise and support the development of biotechnology and healthcare initiatives across the Asia-Pacific region.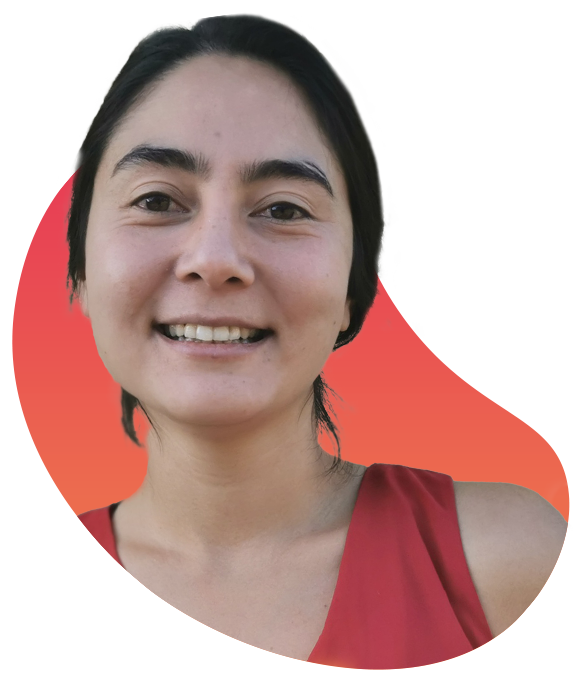 Philip is an entrepreneur, executive coach, keynote speaker, and bestselling author. Philip is on a mission to create $100B of wealth for marginalized communities by 2030, earning him recognition as one of the most influential entrepreneurs of his generation. Named the "real estate wunderkind" by Business Insider, Philip's been mentioned on the Forbes list, spoken at Web Summit and set three records for direct-listing real estate equity offerings.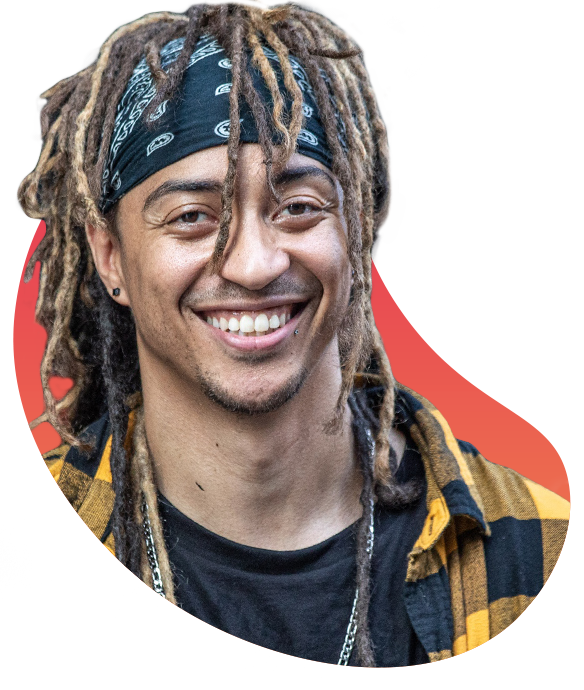 Initiator & Director at polypoly
Thorsten is the initiator of polypoly a cooperative which works to reclaim sovereignty over our data. He has been a technologist, entrepreneur, mentor and social impact investor for over thirty years. Thorsten has worked as a C-level management consultant in several European Fortune 500 companies.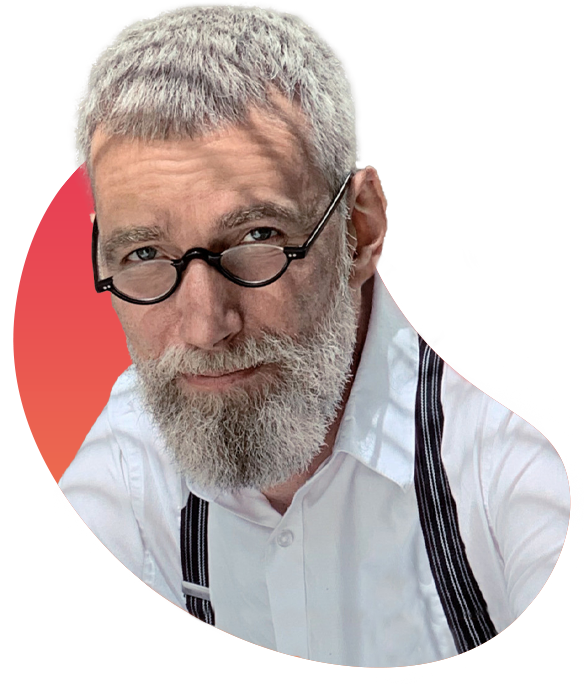 Co-founder & COO at EVERYTHING
Michael, the previous founder of Crowdcube, has been embedded in the startup ecosystem for the last 10+ years. He is the co-founder and COO at EVERYTHING, the social money experience that brings friends and creators together by rewarding them through their everyday finances. He specialises in commercial growth and operations with deep market experience in Open Banking, payments and online investment.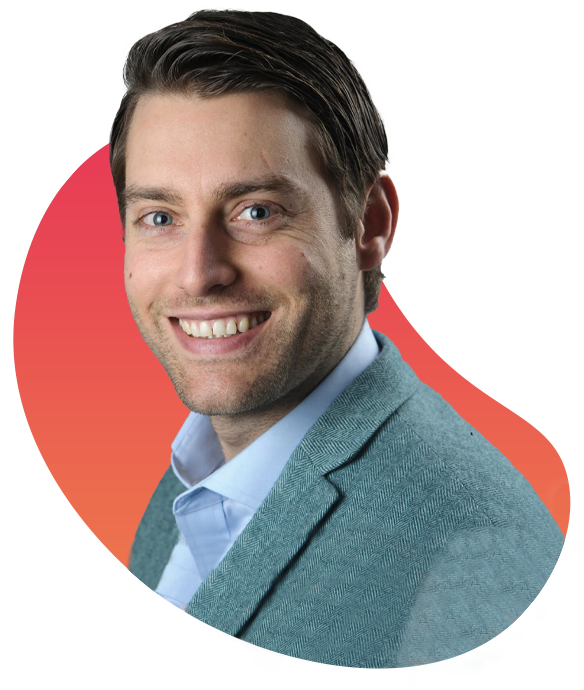 Co-Founder and CEO at Wild.AI
Helene is a data scientist and athlete which led her to become the founder and CEO of WILD.AI - a training, nutrition, & sleep recommendations platform based on the female physiology (menstruating, on birth control or menopause). She studied mathematics and financial risks, was a quant in a hedge fund and management consultant to Fortune500 companies in AI.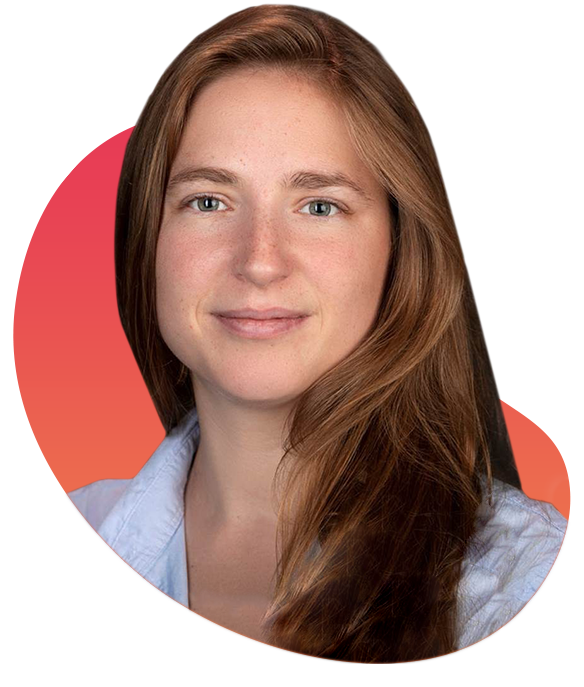 Co-founder and CEO at Epidemic Sound
Oscar is co-founder and CEO of Epidemic Sound, a MusicTech company on a mission to soundtrack the world. A Swedish unicorn, Epidemic Sound has garnered critical acclaim for its democratization of music and innovative digital rights model that helps creators use music freely, while simultaneously supporting musicians financially and creatively.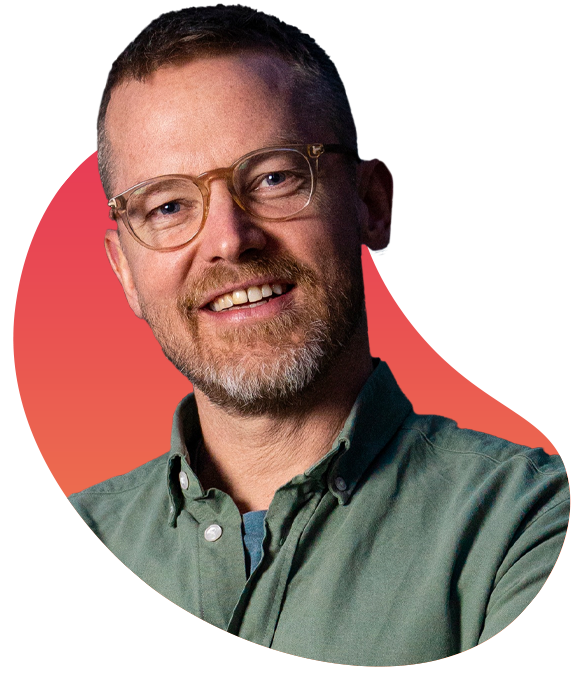 International Correspondent at CNN
Larry is a CNN International Correspondent based in Nairobi, having previously been a North America Correspondent for the BBC, based in Washington, DC. In a groundbreaking career that has taken him to several dozen countries, he has interviewed presidents, prime ministers, and many other prominent global figures.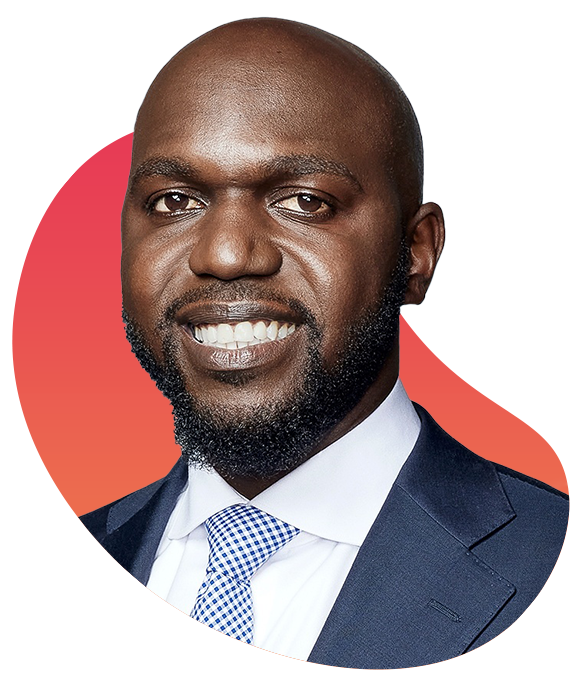 Co-Founder & CEO at Openli
Stine is co-founder and CEO at Openli, which aims to help companies get control of GDPR. She combines her legal and privacy background (6 years as an attorney at Plesner law firm and 6 years as Senior Vice President for Legal & Compliance at Trustpilot) with her passion for building software that helps companies become better data citizens.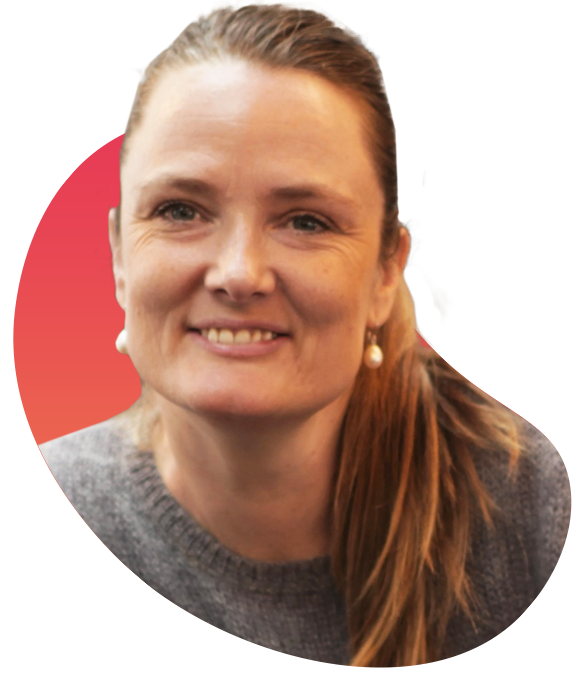 A bioinformatics engineer by training, Torsten co-founded YouNoodle in San Francisco, a technology platform to source, select and engage the most promising startups in the world. In the past he has judged startup programs at Stanford University, MIT, and Imperial College, and is now advisor to a number of startups, and an investor in two venture funds.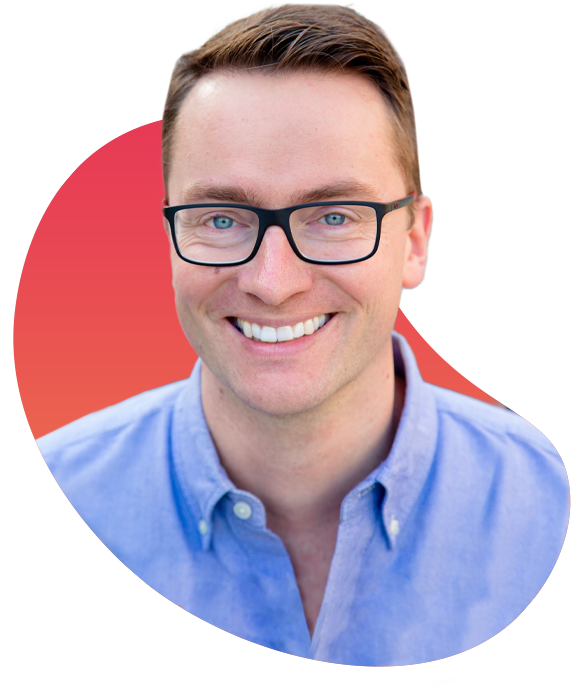 Co-Founder at Shape, CEO at Frontier Collective
Dan is a pioneer in the technology space and a leader within the VR/AR/Metaverse industry. As co-founder of two disruptive companies; Frontier Collective (of which he is CEO) and Shape Immersive, his contributions have greatly influenced the virtual and augmented reality presence across British Columbia. Dan is committed to driving adoption and innovation in the Metaverse to enhance human experiences.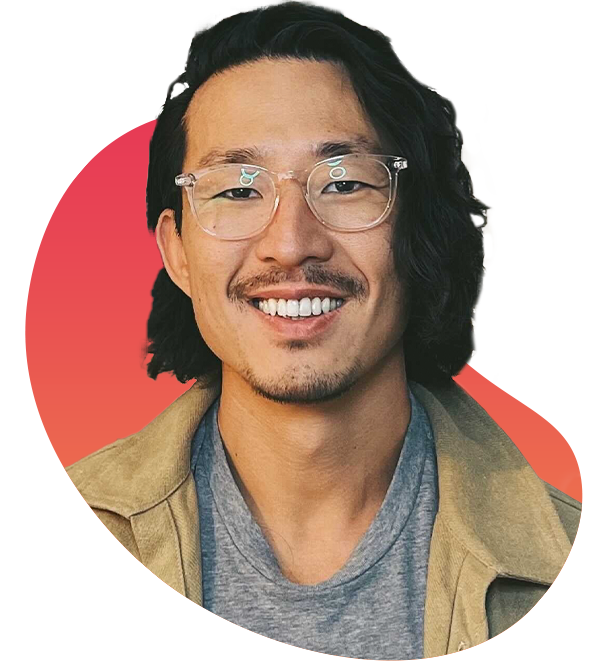 Liva is co-founder of Intentional, a company that provides intentional design for diversity in finance and investments. She is also the founder of the NGO Found Diverseco, as well as co-founder of both the initiative Diversity Commitment among investors in Denmark and of the accelerator LEAP FORWARD. Liva is a keynote speaker on investments, diversity and business development.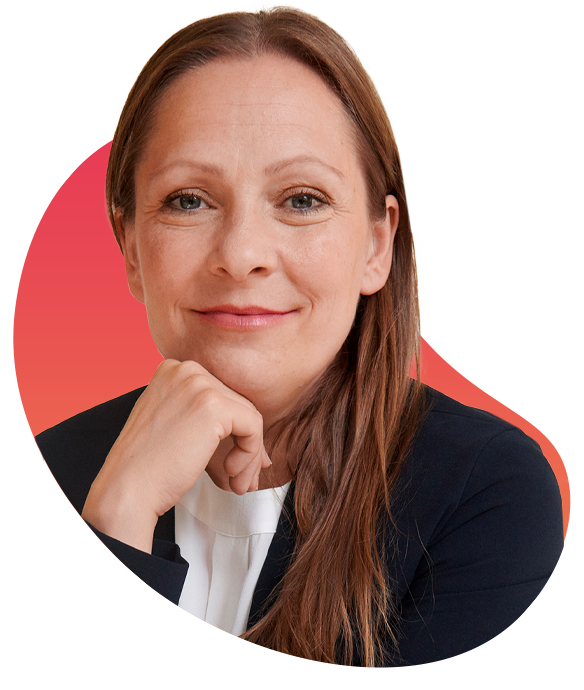 CEO at Data Natives & Dataconomy
Elena is the MD of Dataconomy, one of the top 10 AI magazines & educational platforms in the world, and the founder of Data Natives, Europe's largest data science conference. She is an advocate of data privacy and ethics and is particularly committed to supporting women and marginalized communities by helping them become established in tech professions.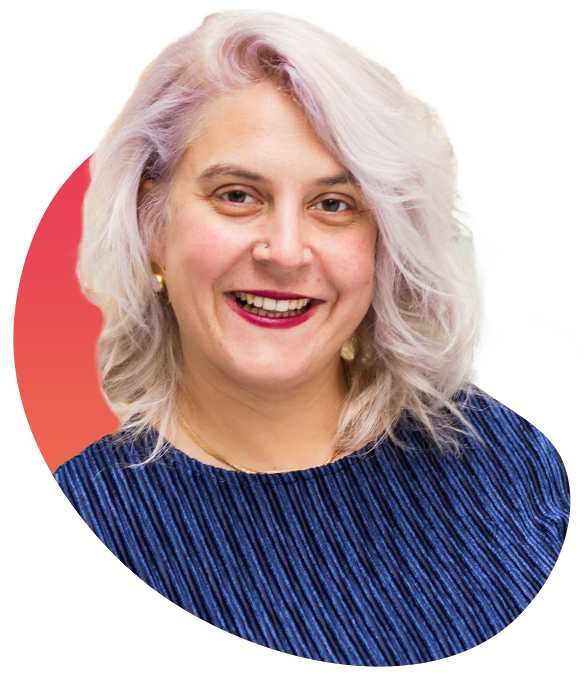 Co-Founder & Lead Architect at SAGA Space Architects
Sebastian is co-founder and Lead Architect of SAGA Space Architects. In 2020, he was one of two crewmembers on a simulated moon mission in Greenland, where the unfolding Moon habitat LUNARK was tested during a 100 day expedition, for which SAGA won an Index Award.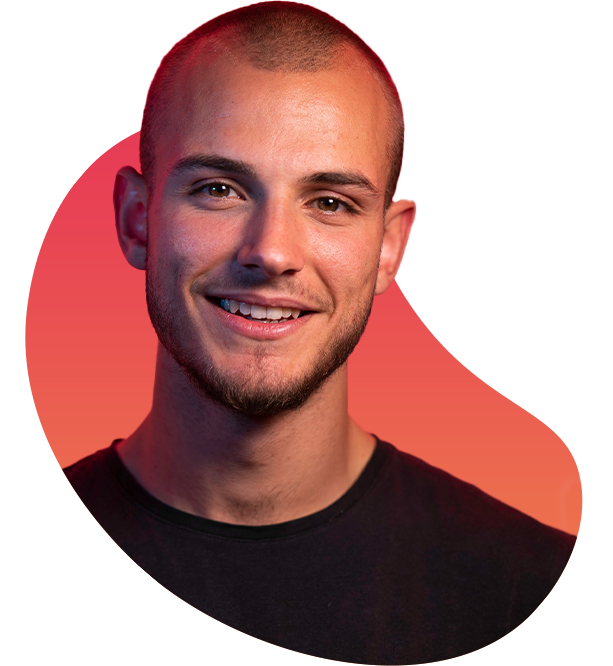 Joe is the founder of Landscape, a product-led venture ecosystem that aims to make fundraising better for everyone, by bringing transparency to the founder-venture journey. He is passionate about building products, tools and content that ultimately empowers founders.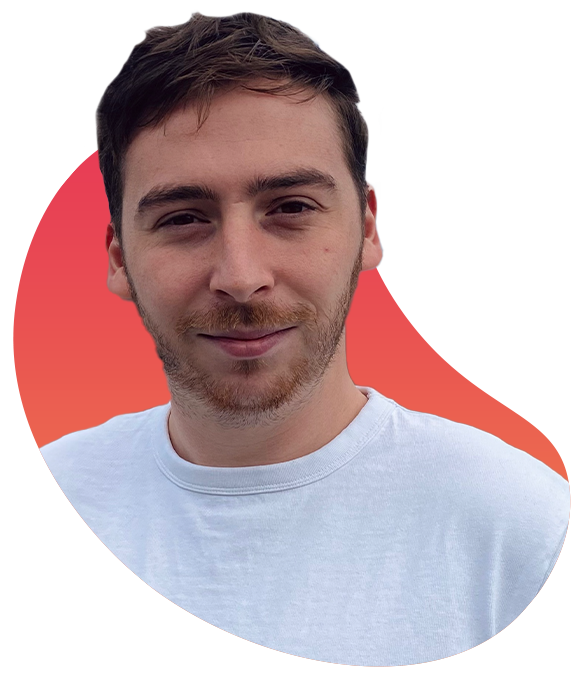 Founder & CEO at EndeavorXR
Amy is the CEO of EndeavorXR, a leading global VR/AR (XR) strategy & consulting firm. She is a recognized futurist and thought-leader, and speaks globally on XR, the Metaverse and emerging technologies. Her clients are Fortune 500 companies and government entities looking for XR strategy, tech-forward digital transformation and insights into the Metaverse and the Future of Work.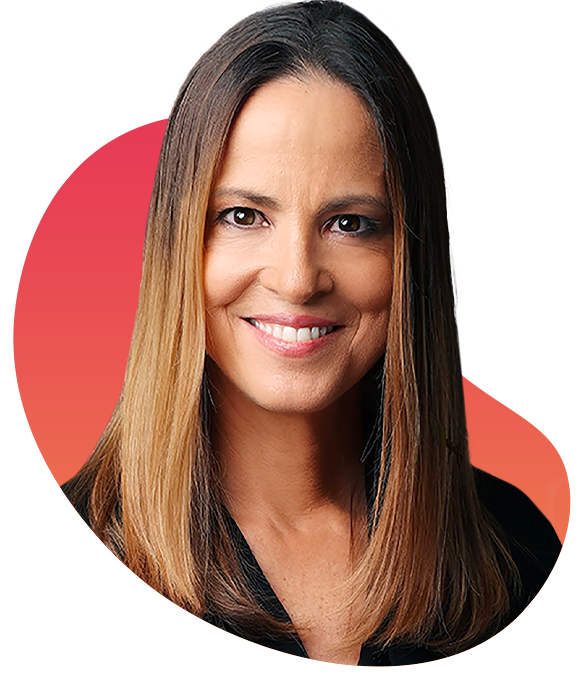 Co-Founder and CEO at Warpin
Emma is co-Founder and CEO of Warpin, a Swedish virtual reality (VR), augmented reality (AR) and extended reality (XR) company. She feels strongly about helping other women succeed in the tech space and is a staunch advocate for female representation among the architects of the metaverse.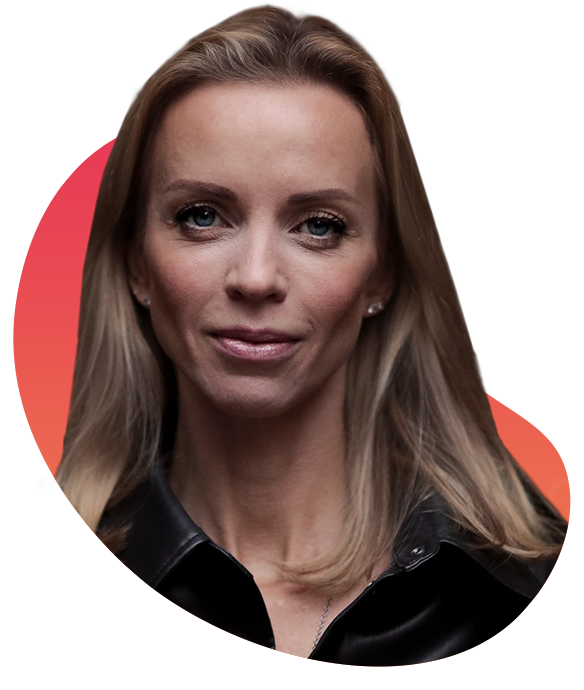 Partner at Sequoia Capital
Matt is a partner at Sequoia, which focuses on early and growth stage investments in technology companies. He has worked as an entrepreneur, advisor and investor, and has closely collaborated with companies such as Carbon Black, Confluent, Tecton and Tessian.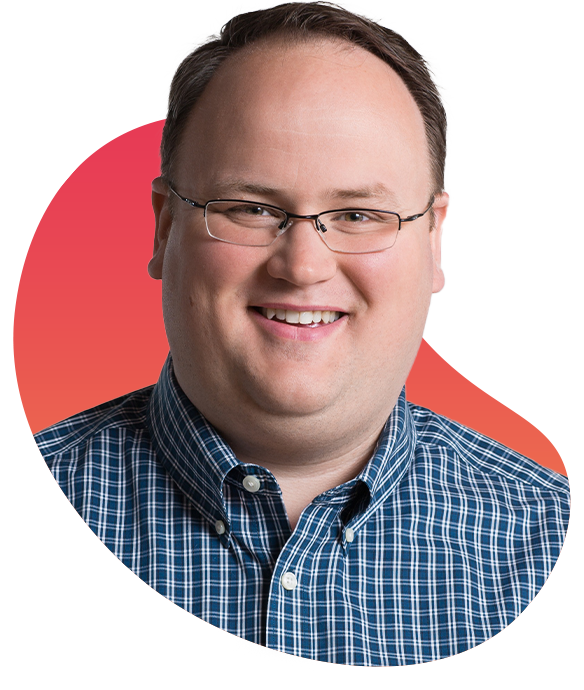 Strategic Business Development Manager at Journee
Ida's work at Journee, a metaverse and web3 company is centred around the question "What's next?". She works with the bricks and mortar as well as the newest NFT use cases to have a deep, vertical and horizontal understanding of the current developments. Ida has been invited to speak at events such as the World Economic Forum, Deloitte Innovation Day, Split X Summit, and more.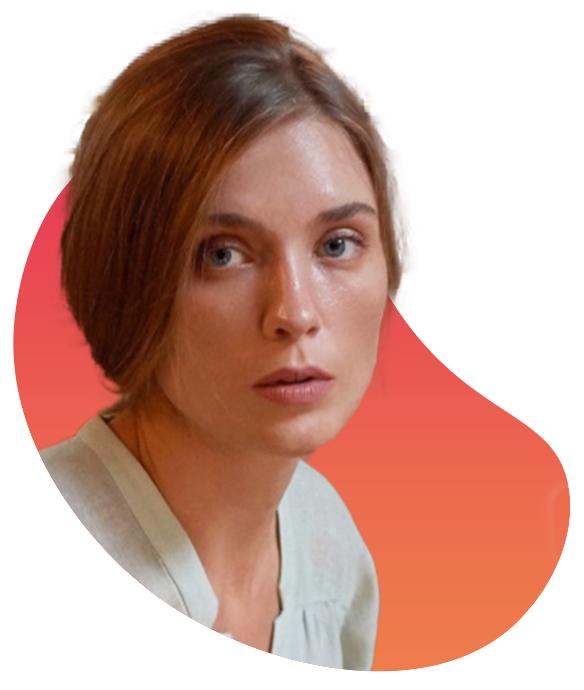 Founder and Managing PARTNER at Deepwave Ventures
Founder and Managing Partner of Deepwave, Co-Founder and Executive Chairman of OFFICINAE BIO, Chairman of Hello Tomorrow, investor and advisor to startups and deep tech funds. He is a thought leader on deep tech and nature co-design and former Partner and Managing Director at Boston Consulting Group.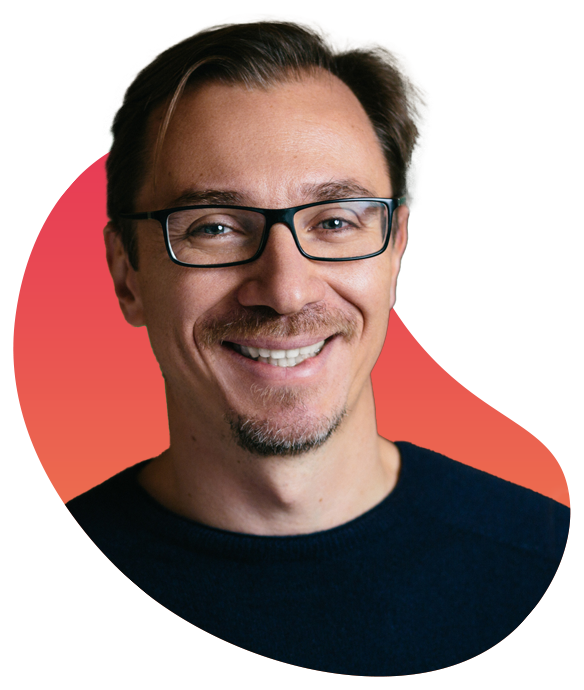 Principal at Founders Fund
Leigh is a Principal at Founders Fund. Before joining Founders Fund, she was an early engineer & the first product manager at Scale AI, where she originally built & later led product development for the LiDAR/3D annotation products, used by many autonomous vehicles, robots, and AR/VR companies as a core step in their machine learning lifecycles.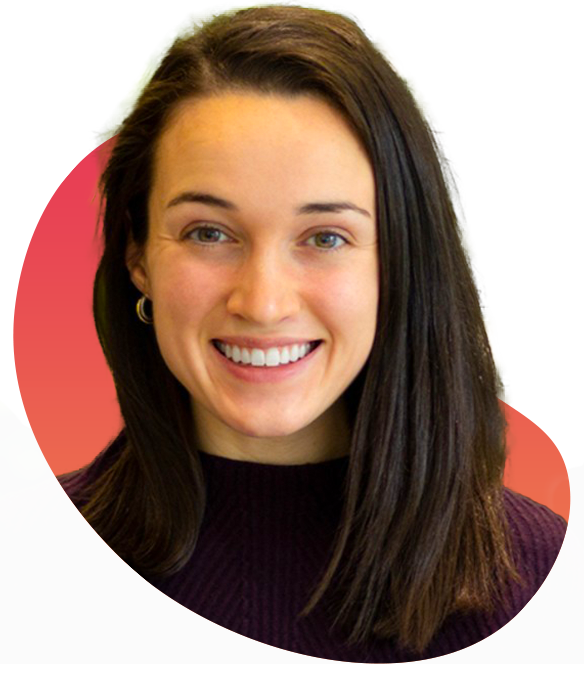 Partner at Pink Salt Ventures
Saloni is Co-Founder and Partner at Pink Salt Ventures, the UK's first VC fund dedicated to female-led technology companies. Saloni has been angel investing in female-led businesses since 2019, and was previously an Investor at Founders Factory, the UK's leading accelerator, and invested in 16 companies across consumer and B2B.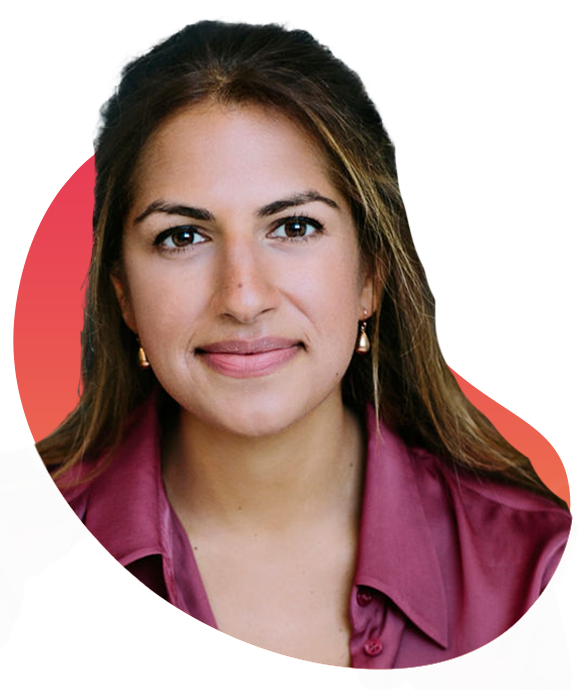 Associate at Change Ventures
Kärt has an extensive experience in Estonian startup ecosystem. At Change Ventures, she is responsible for managing community relationships & events, and supporting the investment team with pre and post-investment research.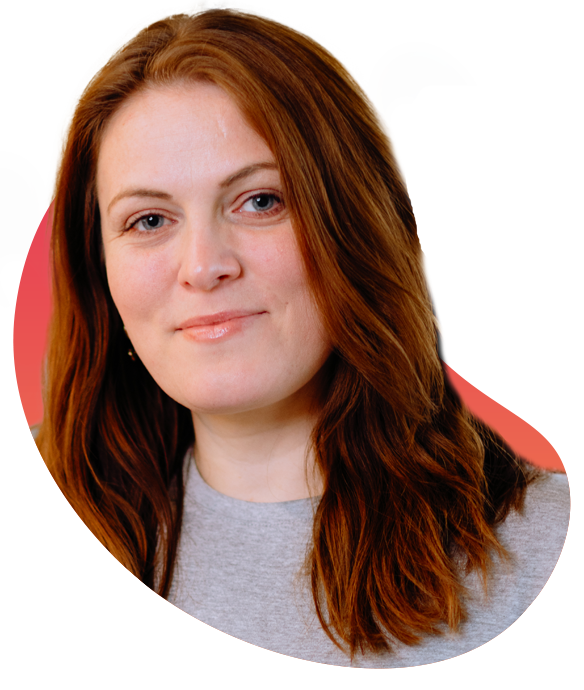 Sustainability & CSR Director at GANNI
Lauren has been heading up Sustainability & CSR at Danish brand GANNI since late 2018. She has been responsible for the inception, development and implementation of the brands sustainability strategy. Lauren was voted within the Top 25 most influential personalities working in the UK organic beauty industry in 2016 and 2017.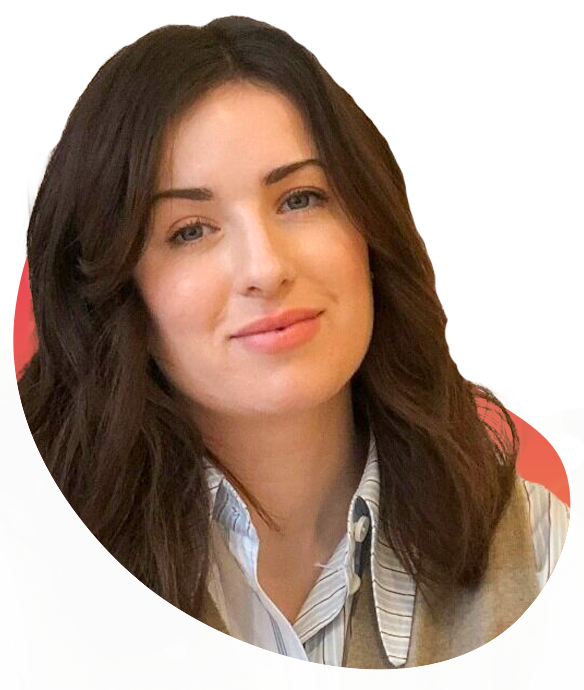 Anna-Liisa co-founded Woola in 2020 to stop Big Oil companies from drowning us in plastic. After 2 years and 3 million euros in investment, she is the CEO of a company of 15 people. Most days still not sure how this happened and wondering where's the manual for this job.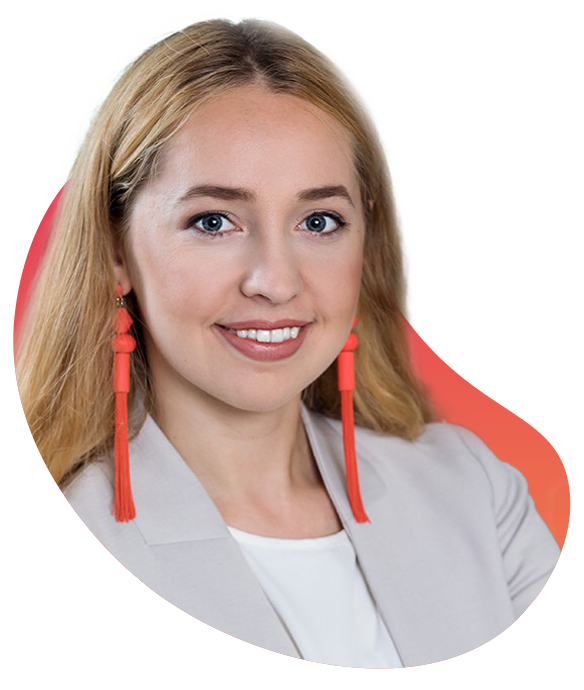 Yann is the CEO of Scaleway. He has founded, grown and exited five tech startups. More recently, as COO he grew Snips.ai, a leading voice and AI deeptech startup from seed to exit to in a trade sale to Nasquad-listed Sonos.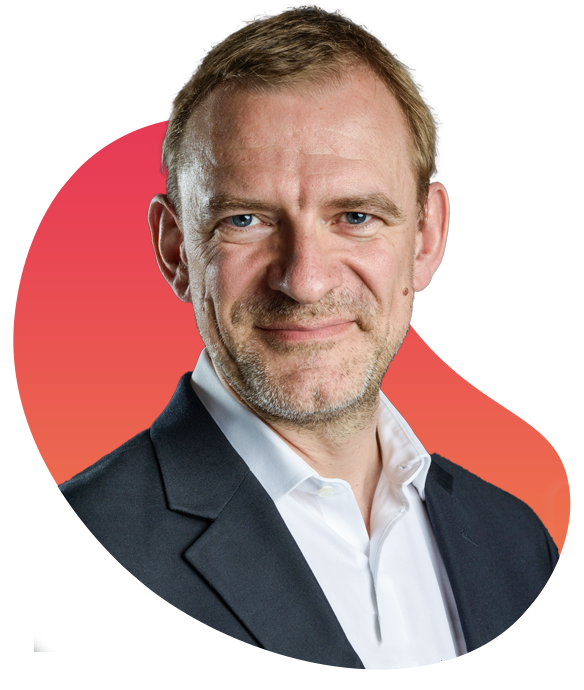 Christian joined Dixa in 2021 to lead the acquisition of Australian based Elevio and the company's Series C funding round, accelerate global expansion, and boost the company's ambitious go-to-market strategy, including a focus on strategic acquisitions.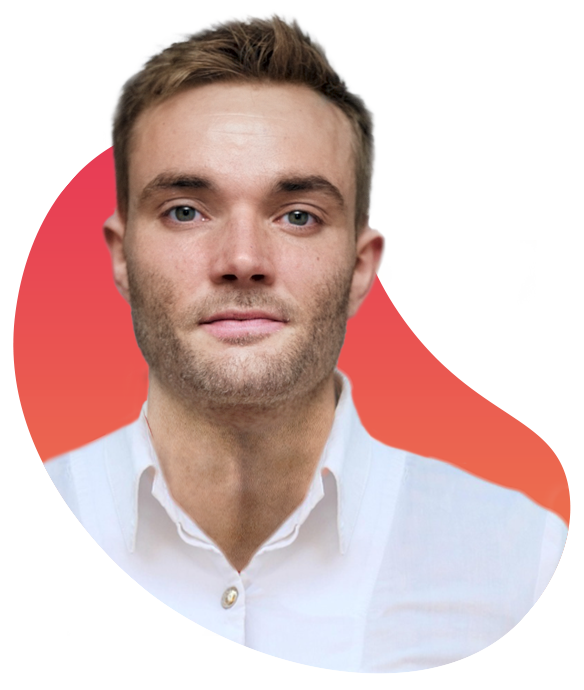 Co-founder and CEO at Single.Earth
Merit is the CEO and Co-founder of Single.Earth. At Single.Earth, she is combining two of her biggest passions – innovative tech and the environment. Single.Earth is a deep-tech startup disrupting corporate climate action and it aims to help businesses and organizations make a real impact on the climate and nature by making climate action a part of the business processes.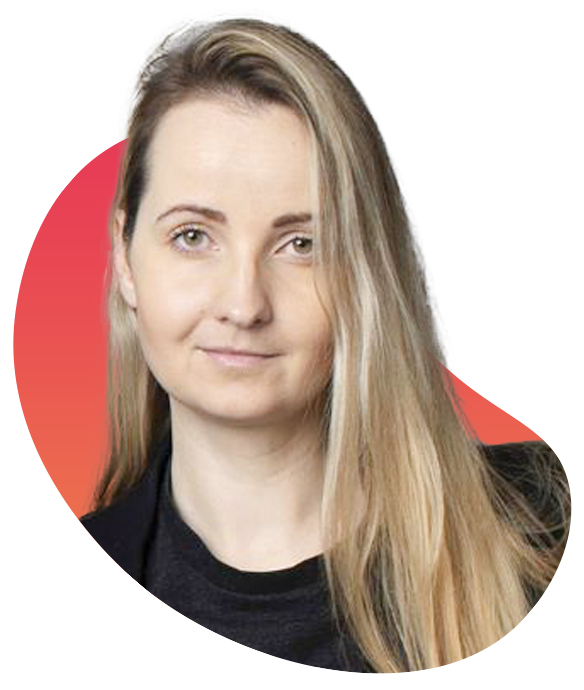 Lars is a CEO of Dreamdata. Dreamdata gathers, joins and cleans all revenue-related data to present transparent, actionable analysis of what drives B2B revenue. Lars is a passionate problem solver focusing on B2B go-to-market data.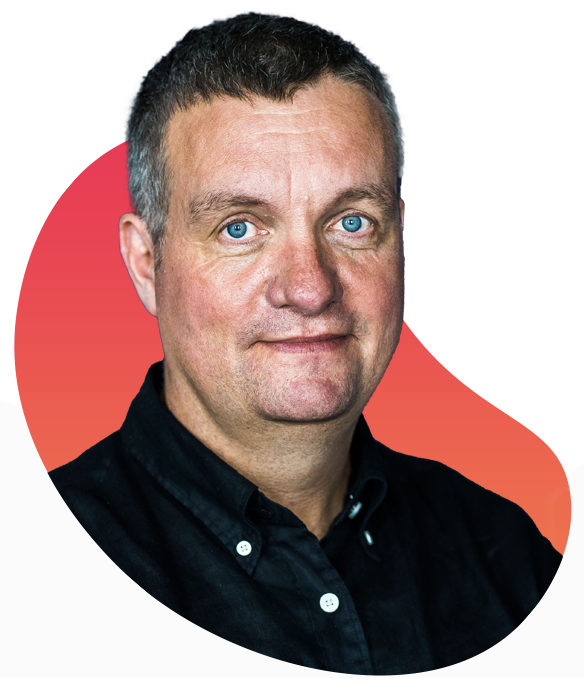 SENIOR WRITER at New York Magazine
Sangeeta is a New York-based journalist, who writes for New York Magazine, Architectural Digest, and more. Previously a writer for Quartz, Sangeeta reported on the intersection of technology and culture, with a particular emphasis on femtech.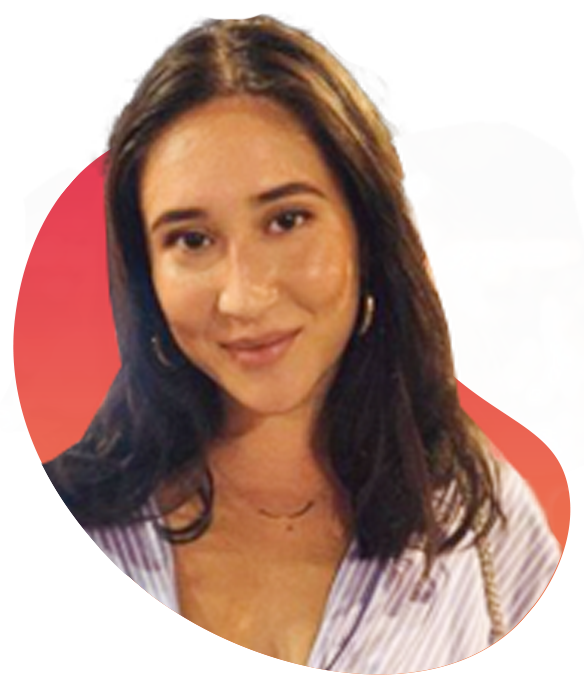 Director PSV DeepTech Impact fund at PreSeed Ventures
Marianne is the Director of PreSeed Ventures's early stage DeepTech Impact Fund - investing in deep science, research and technology startups that has the potential to solve some of our global challenges today. Her main focus is on Denmark/Nordic.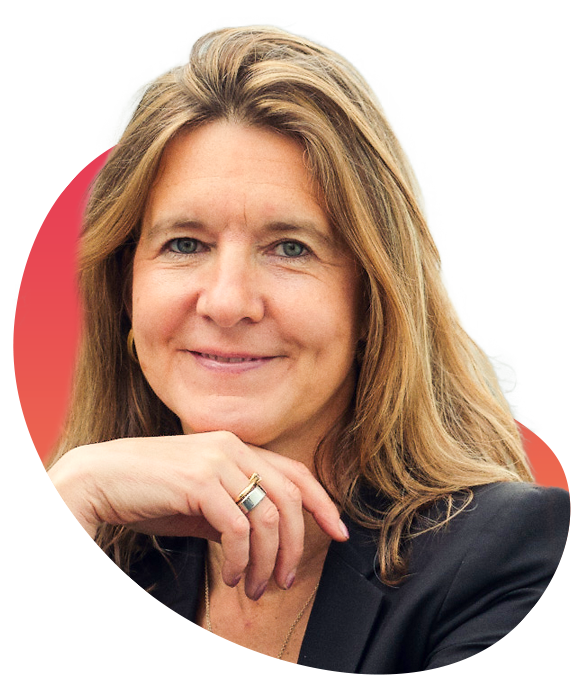 Co-founder & Co-CEO at ohne
Nikki is the co-founder & co-CEO at ohne, the community focused healthcare brand supporting women and people with periods with the products and support they need to thrive across every menstrual cycle. Nikki leads all of the investment and board relations, whilst also heading up the digital product team.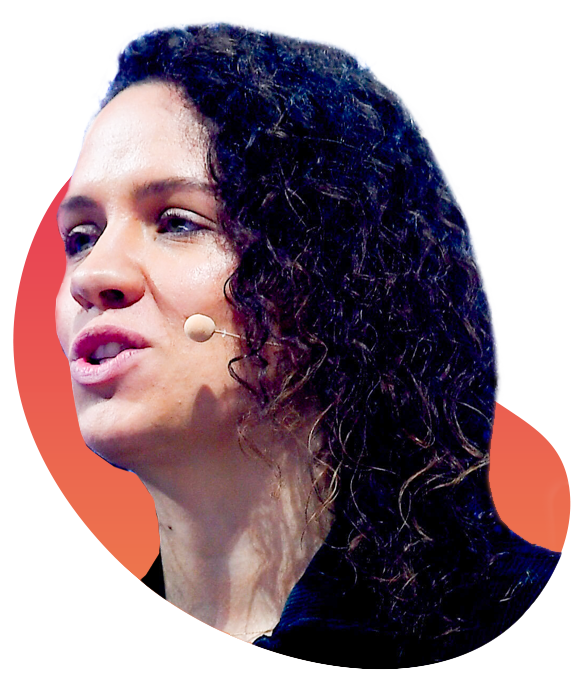 Co-Founder & Partner at Pink Salt Ventures
Samira founded Pink Salt Ventures to capitalise on the untapped potential of female-led technology companies. Before becoming a VC, Samira was a strategist and tech entrepreneur.
Managing partner, founder at Voima Ventures
Inka is Founder and Managing Partner of Voima Ventures, which is a deep tech venture capital fund. They invest into pre-seed and seed stage Nordic and Baltic deep tech and science based startups with global potential. Inka is a Female Entrepreneur, Company Builder, VC, Angel Investor and New Business Executive.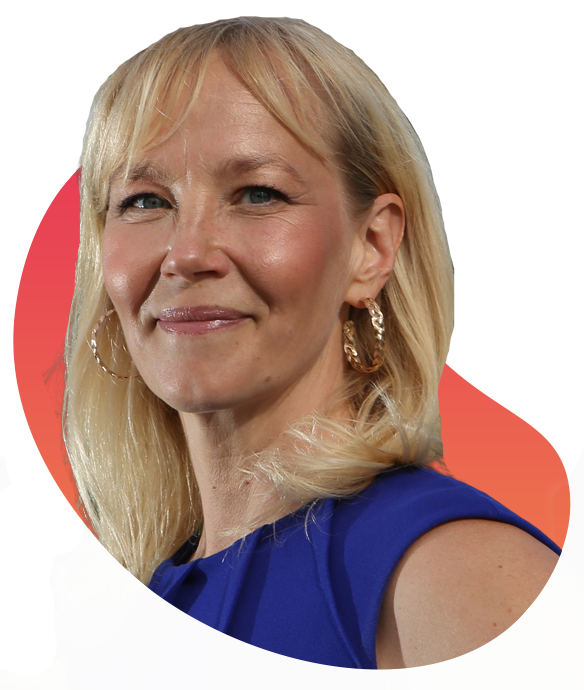 Investor & Founder at Draper Associates / DFJ / Draper University
Tim is a supporter and global thought leader for entrepreneurs everywhere having founded Draper Associates, DFJ and the Draper Venture Network. He funded Coinbase, Baidu, Tesla, Skype, SpaceX, Twitch, Hotmail and many other unicorn companies. Tim is listed as the top 100 most powerful people in finance by Worth Magazine, the top 20 most influential people in Crypto by CryptoWeekly and earned the World Entrepreneurship Forum's "Entrepreneur of the World'' title.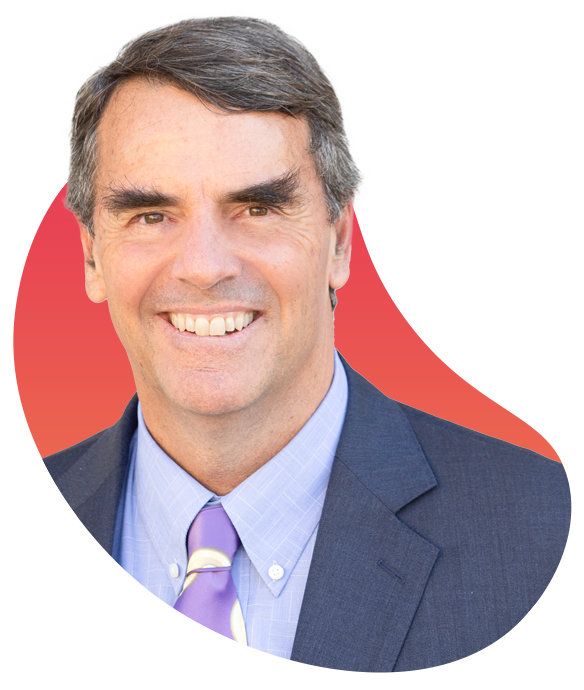 Chief Storyteller at Top Tier Impact
Sebastien is a Community Builder, Storyteller & Strategist. He has a real passion for startups, technology, and social impact. Currently, he dedicates his time to help startup founders to build successful, inclusive & sustainable ventures.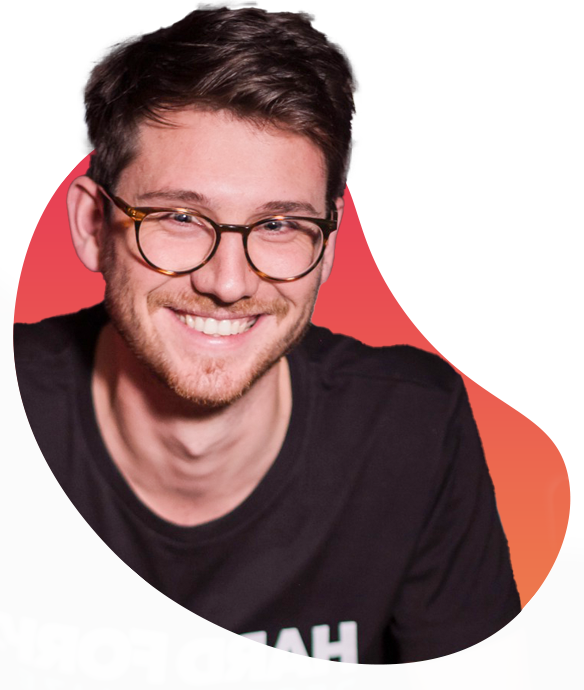 General Partner at Top Tier ImpactSeed Capital
Peter is a General Partner at Seed Capital. He worked predominantly in software sector for past 20 years. His aim is to invest more in Danish software businesses.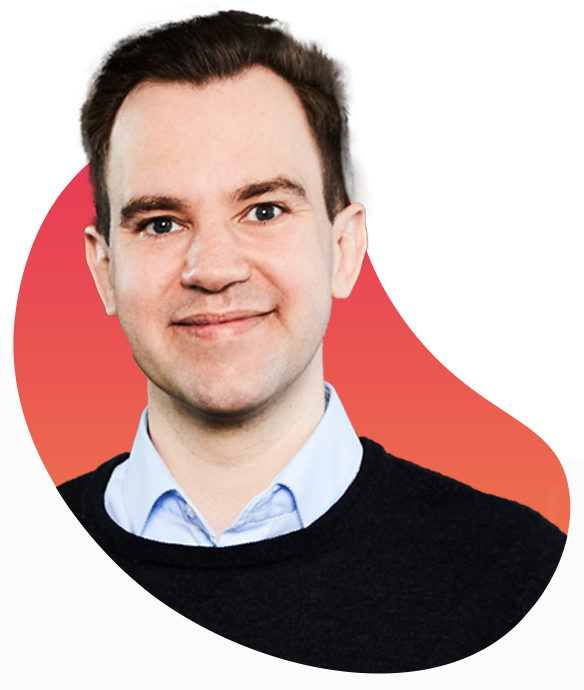 Futurist, Senior Advisor & Head of Media at Copenhagen Institute for Futures Studies
Sofie is a Futurist, Senior Advisor, and Head of Media at the Copenhagen Institute for Future Studies. She is currently working with the future of the Metaverse, as well as working as a Head of the project 'Future Nordic Media Landscape 2030'. She is also a member of the Danish Media Board under the Ministry of Culture.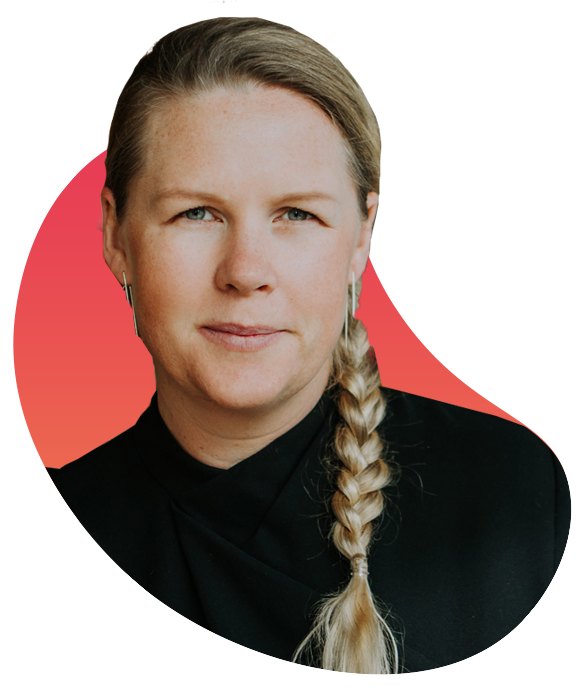 Quantum Application Specialist at Kvantify
Sofie is Quantum Application Specialist at Kvantify. She has a PhD in experimental Quantum Photonics from the Niels Bohr Institute, as well as a medical physics degree from Rigshospitalet, DK. Sofie is passionate about quantum technology, especially quantum computation applied to pharma and healthcare.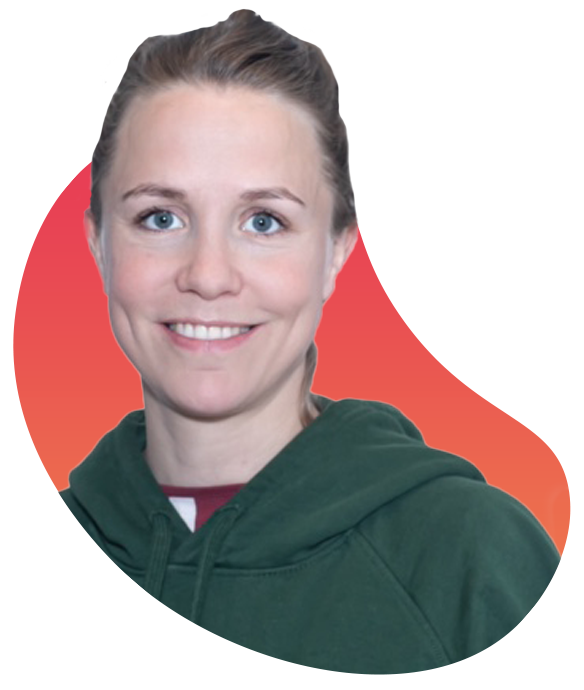 Managing Director & Partner at Boston Consulting Group
Marianne is the Managing Director and a Partner at Boston Consulting Group. She has over 20 years of experience within Tech - leadership, boards, and consulting.