Elevating the next Nordic superstar startup
Who's shining bright in the Nordics?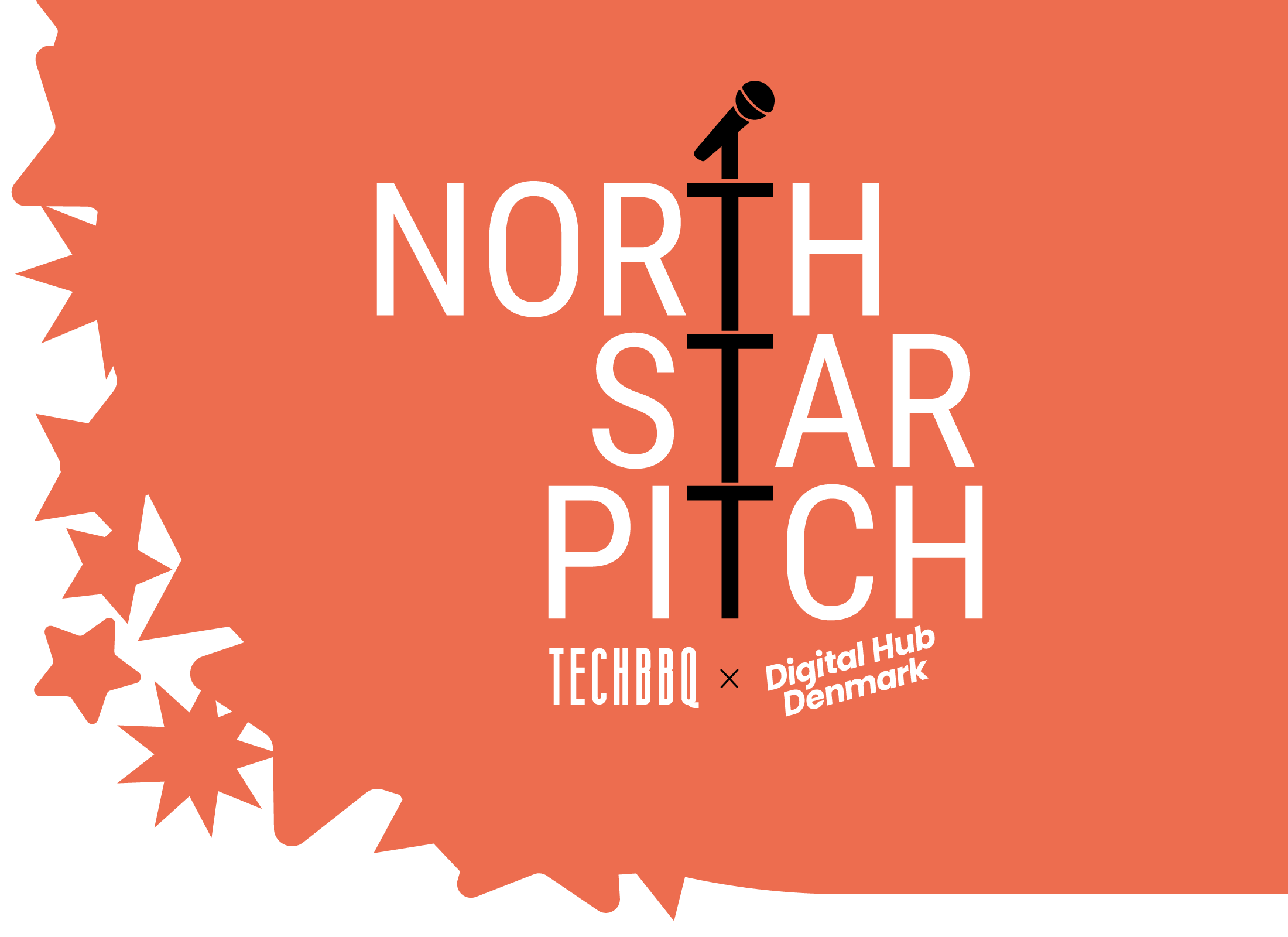 TechBBQ and Digital Hub Denmark are excited to bring back the North Star Pitch Competition for 2021!

12 Nordic startups will be selected to pitch on stage during the TechBBQ Summit.

The winning startup will receive 40,000 DKK prize money! Plus score a Weber Traveler Gasgrill to bring the BBQ home with you!
Additional and separate prize: From the applications received, Digital Hub Denmark and a select panel will choose the top 8 Danish startups to be a part of the Digital Hub Denmark delegation to Web Summit 2021 (1-4 November). This includes a special start-up booth at the venue showcasing all days, access to Web Summit Beta track for two people, covering travel cost up to 10,000DKK pr. startup and an invite to a private event catered and curated for the chosen startups to join in Lisbon, Portugal and more.. This is an entirely separate selection process, and these 8 startups are not guaranteed to pitch in the competition.
What awaits the top 12 startups?


Gain exposure on stage in front of an audience including VCs, press, and partners
Benefit from pitch training and feedback
Free ticket to attend the Summit
Who can apply?

Startups that:


are based in a Nordic country;
are less than 5 years old;
have at least launched an MPV and have their own website;
are an independent company (not a subsidiary);
have a unique software product/solution or are working on their own connected hardware device.

Note: applications are not open to consultancies, agencies, developers, marketing/advertising agencies, or public companies.
What is the pitch timeframe on stage?
Each startup pitch will be 3 minutes followed by 1 minute Q&A with the judging panel.
Is it free to apply and participate?
Yes. Though if you are selected to pitch on stage, you will need to travel to Copenhagen (your ticket to the TechBBQ Summit is covered).
Applications are now closed. See you there!